…90% of COVID-infected persons recovered
As the Guyana Government pushes to have more persons vaccinated against COVID-19, 10 more vaccination sites will be set up across Georgetown by this weekend.
This is according to Health Minister, Dr Frank Anthony during Wednesday's update on the COVID-19 situation in the country.
"We're working to get more [COVID-19 vaccination] sites in Georgetown. We've started the discussion with the municipality and the persons in charge of the various health centres," he noted.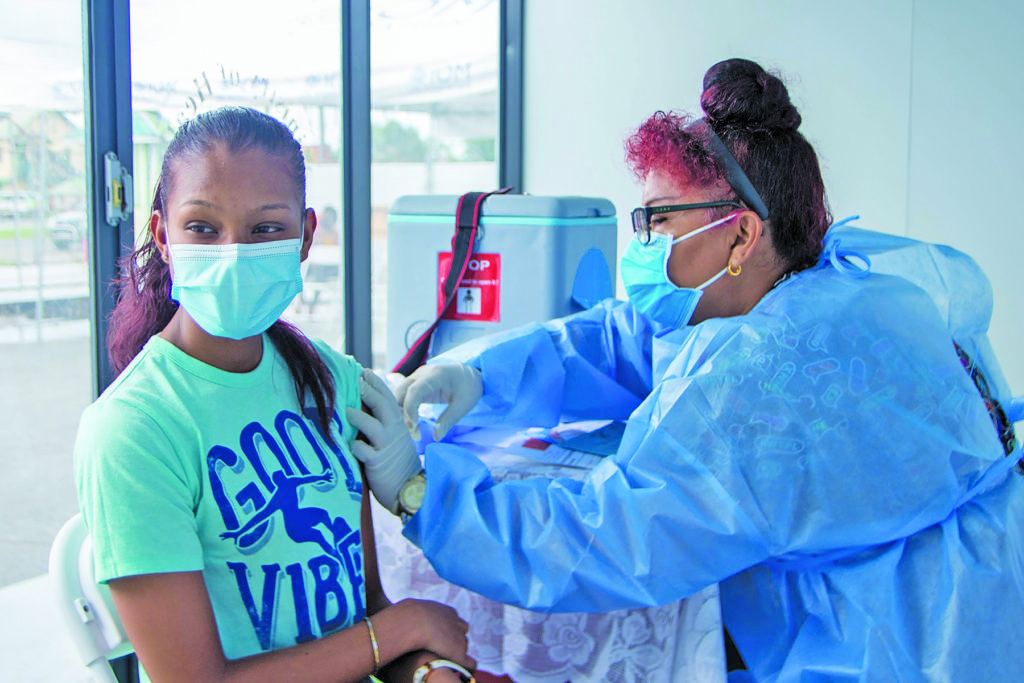 In fact, only last week, the Health Ministry conducted training sessions for the workers at these health centres to prepare them to administer the COVID-19 jabs to the public.
"As of [Tuesday], we've added an additional six sites and by the end of this week, we will add another four sites. So, this would increase about 10 sites in Georgetown and hopefully, persons who have not been vaccinated as yet would take the opportunity to get vaccinated," Dr Anthony noted.
Currently, there are two fixed vaccination sites in the capital city – the Georgetown Public Hospital and the Health Ministry's Brickdam office.
Recovery rate
But even as health authorities are pushing persons to get immunised against COVID-19, Dr Anthony pointed out that Guyana has a "fairly good recovery rate" from the deadly virus.
According to Wednesday's COVID-19 dashboard, of the 20, 645 confirmed COVID-19 cases in Guyana since the outbreak of the novel coronavirus here in March 2020, some 18,647 persons have recovered from the life-threatening virus.
"With the numbers that we're seeing – [18,647] so far recovering, I think it's a good number. Of course, we'd like to see it much better, but unfortunately, there were persons who had the severe form of COVID and died as a result… This 90 per cent is everyone who have recovered… which meant that they would have gone through, whether it's a 10-day period of isolation for mild or asymptomatic persons and then gotten [released] or for those that have been hospitalised, they would've been there for the period of hospitalisation and then gotten discharged [after recovering]," the Minister stated.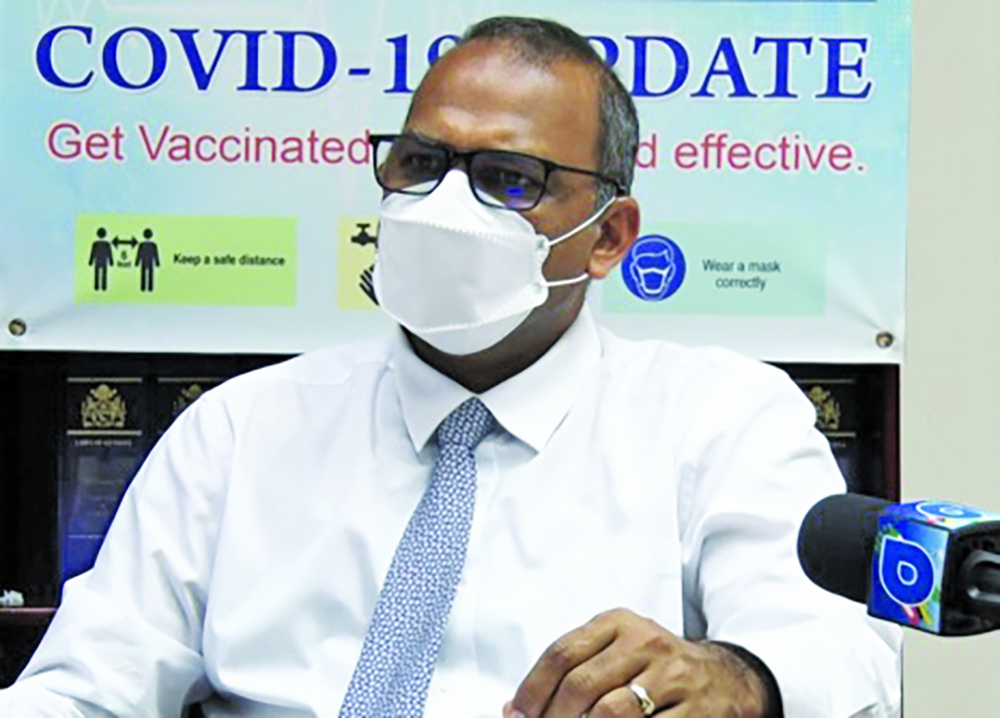 In order to curb the spread of COVID-19, Government has been aggressively rolling out its vaccination campaign since February this year.
To date, some 236, 409 persons have received their first dose of a COVID-19 vaccine. This amounts to approximately 48.6 per cent of Guyana's adult population. Further, some 115,652 persons have taken both doses of the COVID-19 jab, representing 23.8 per cent of the population 18 years and older who are now fully vaccinated against the deadly virus.
The Health Minister explained that while there has been a good response to the vaccination exercise, the older age groups (40 years and older) account for the majority of vaccinated persons.
"At least first dose vaccination rates among older persons have been extremely high – 75 per cent. And the lower age group (39 to 18), because we started later with them, we've seen uptake in this age group, but it is not as much as we wanted it to be and therefore, we're encouraging persons to come out and get their vaccines," he posited.
Dr Anthony attributed this slow intake by the younger generation to the fact that initial data had shown that the elderly population was more vulnerable to the virus while the young generations had a mild version. However, he pointed out that this pattern has changed since relatively younger persons are being hospitalised with severe symptoms caused by COVID-19.
"The better thing is to make sure that you get vaccinated so as to prevent the severe form of the disease and to even prevent deaths. So, we want to appeal to that younger age group to make sure that they take their vaccines," he implored.
In addition to getting immunised, the Health Minister also outlined the importance of continuing to follow the COVID-19 guidelines such as wearing face masks and social distancing.
Further, Dr Anthony urged parents to ensure that children continue to receive their routine vaccines.
"Most of vaccines we're giving right now are for children and there is nothing stopping children from getting their routine vaccines," he insisted. (G8)