More than 2700 residents (658 households) in Goed Fortuin, Region Three (Essequibo Islands-West Demerara) will soon have treated water flowing through their taps for the first time, following an intervention by Minister within the Housing and Water Ministry, Susan Rodrigues.
Residents are currently connected to the Goed Fortuin well; however, during a community meeting with the Minister last December, they complained about the water quality.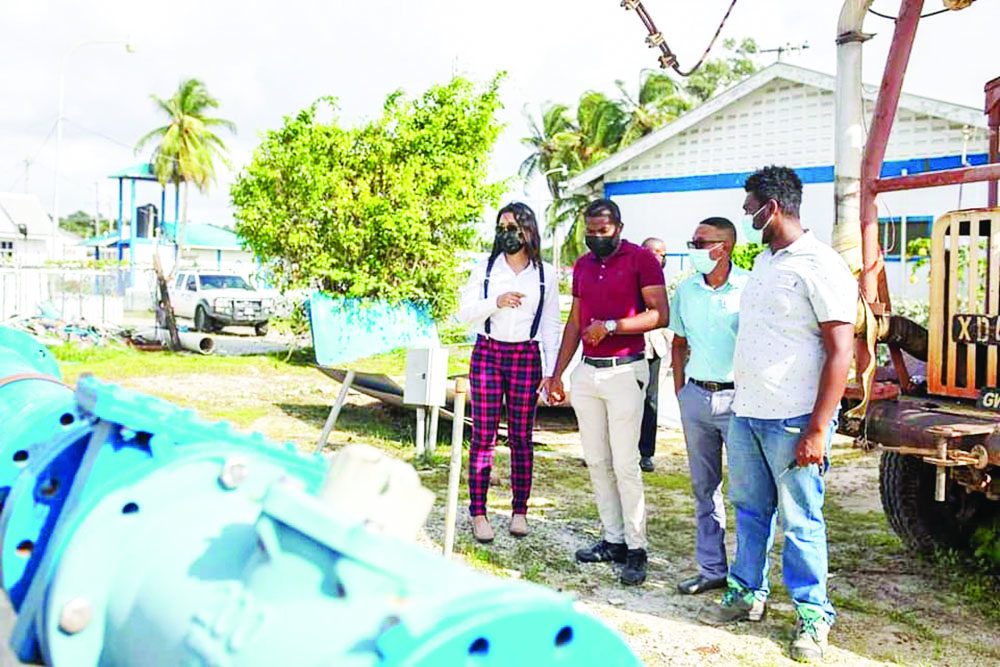 Acting on their request, Minister Rodrigues at the time instructed the Guyana Water Inc (GWI) to conduct a feasibility study to determine the possibility of the community being connected to the Pouderoyen Water Treatment Plant.
"That study is complete and according to our analysis, Goed Fortuin can receive treated water for the first time from the Pouderoyen Water Treatment Plant…In fact, works have already commenced to have the systems interconnected," the Minister told elated residents during a follow-up meeting in the community on Wednesday.
She further explained that the connection to the treatment plant comes on the heels of Budget 2021 and was merely one aspect of her three-fold plan to improve their water service.
"The second thing is to address leakages; we have to reduce the loss so that your water pressure could increase and by doing this, we are also reducing the chances of sediments and other impurities getting into the water," Rodrigues explained.
GWI will also be installing meters in the community to monitor water consumption. All of these works are expected to be completed by June 2021.
Following her announcement to residents, Minister Rodrigues also toured the Pouderoyen Water Treatment Plant, which serves several areas including Versailles, Malgre Tout, and Vreed-en-Hoop.
She was accompanied by Regional Manager Aggrey Anderson, Revenue Manager Nicholas Dawalat and Engineer Joseph Fraser of the utility company .
Region Three officials, including Regional Chairman Ishan Ayube and Regional Executive Officer Jagnarine Somwar, were also present at the meeting.