Contraband in prisons
The arrest of four prison officers, after they smuggled contraband into the Lusignan Prison last weekend, has put a dent in an apparent network which authorities have desperately been trying to crack.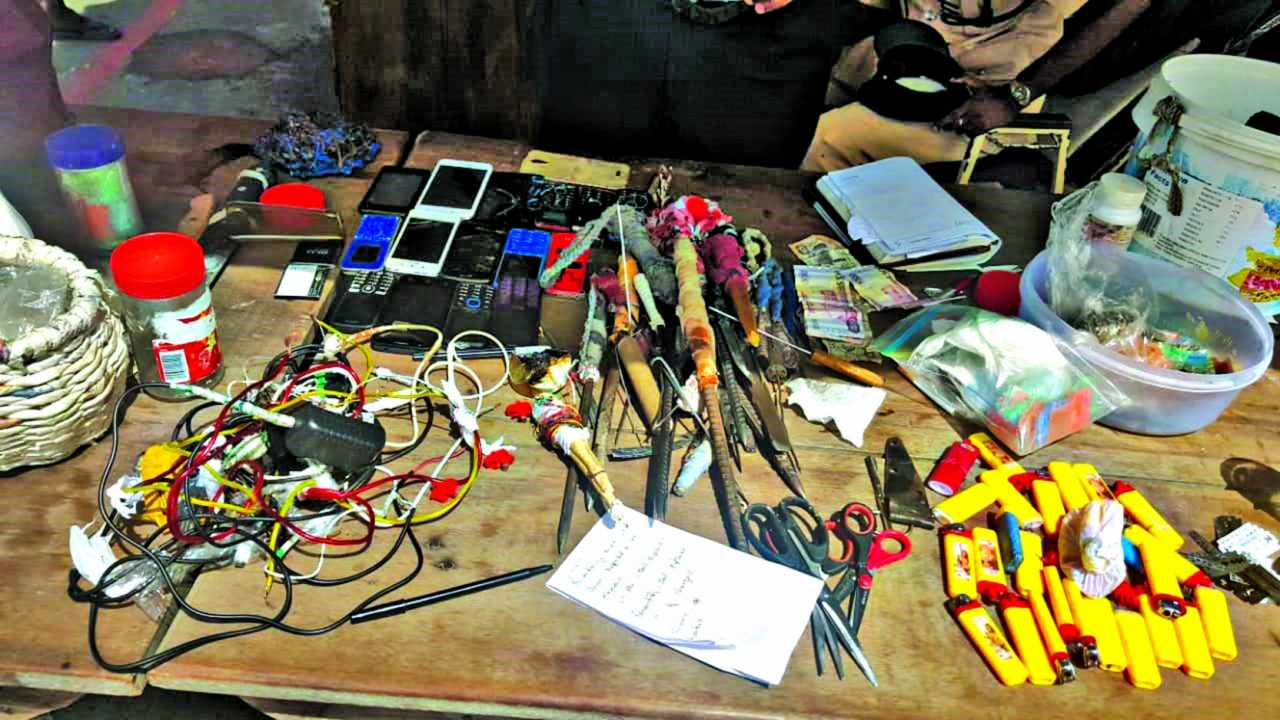 The officers smuggled a bottle of rum and a pack of cigarettes into the East Coast Demerara penitentiary on Sunday last, acting Director of Prisons Galdwin Samuels disclosed.
According to Samuels, the officers were arrested following reports received and subsequently investigations conducted, which revealed that they worked together to carry out the illegal act.
The Prisons Director stated that the officers have been charged and were interdicted from duty on Tuesday. They are expected to face trial on Thursday.
Contraband smuggling has long been a perennial problem within the prison system and was compounded by the fact that both prison and Police Officers are facilitating the illegal trade, which is said to be "big business".
Already, five prison officers were relieved of their duties back in July after they were fingered in an incident whereby a parcel containing cannabis had been thrown into the Lusignan Prison Holding Bay area.
Nevertheless, last weekend's incident involving another four officers was followed by a joint search carried out by prison and Police authorities at the Lusignan Prison on Monday, which led to the discovery of 14 cellphones, 15 SIM cards, one tattoo machine, five pairs of scissors, 48 improvised weapons, 85 grams of cannabis, $3040 in cash, a quantity of chargers, one knife, one chopper, and a quantity of razor blades.
This find comes exactly seven days after a similar exercise conducted at the same penitentiary also unearthed a quantity of prohibited items including 45 improvised weapons, six lighters, one metal foil, 36 razor blades, three cellphone chargers, one white cellphone, a quantity of empty ziplock bags, one tattoo machine, a quantity of nails, two headphones, three broken pieces of metal and a pieces of pallet wood.
The Prisons Director posited that these contraband find themselves within the prisons because these officers are colluding to smuggle items into the prison system, hence it has been a challenge to curb the illegal practice.
"The Standard Operating Procedures would see Prison Officers conducting searches to verify that persons are without banned items when entering the prisons. This system will only be effective when there is no collusion," he posited.
To this end, Samuels asserted that a firm stand must be taken against the smuggling of banned items into prisons.
In a recent interview with Guyana Times, the Prisons Director had lamented on the struggles authorities face in detecting and weeding out corrupt officers from within the system. He had pointed out that despite efforts to rid the prison facilities of contraband, exercises such as raids create the demand for more illicit items, which some officers take advantage of and capitalise on.
Moreover, Samuels noted that while several methods are there to gather intelligence in the prison environment, these efforts are hindered by the practice of officers who witness or are aware of such acts by their colleagues but choose to remain mum instead of reporting to higher authorities. This, the Prisons Director said, has made it difficult for authorities to identify the rogue officers.
"Many persons have not been forthcoming with information they are privy to and so these [corrupt] persons are not known… The fact that you cannot link it to so specific time, it is difficult to sanction persons who are on duty because sometimes when you discover these items, it could be days that they're in the prison already and so to just go and bring charges against the persons who were on duty during that entire period might not be in the best interest of the service," Samuels had asserted.
Nevertheless, in an effort to further beef up security and prevent the smuggling of contraband into prison facilities, steps are being taken to acquire scanners for the various penitentiary facilities across the country.
In fact, Samuels told this newspaper that the first scanner is expected to be here sometime in December, while three others have been included in the 2019 Budget.