…PM Phillips issues order for women's league in 2021
By Timothy Jaikarran
The fourth edition of the highly-anticipated Prime Minister's Cup T20 competition was launched on Sunday, November 15, 2020 at the Everest Cricket Club located on Carifesta Avenue.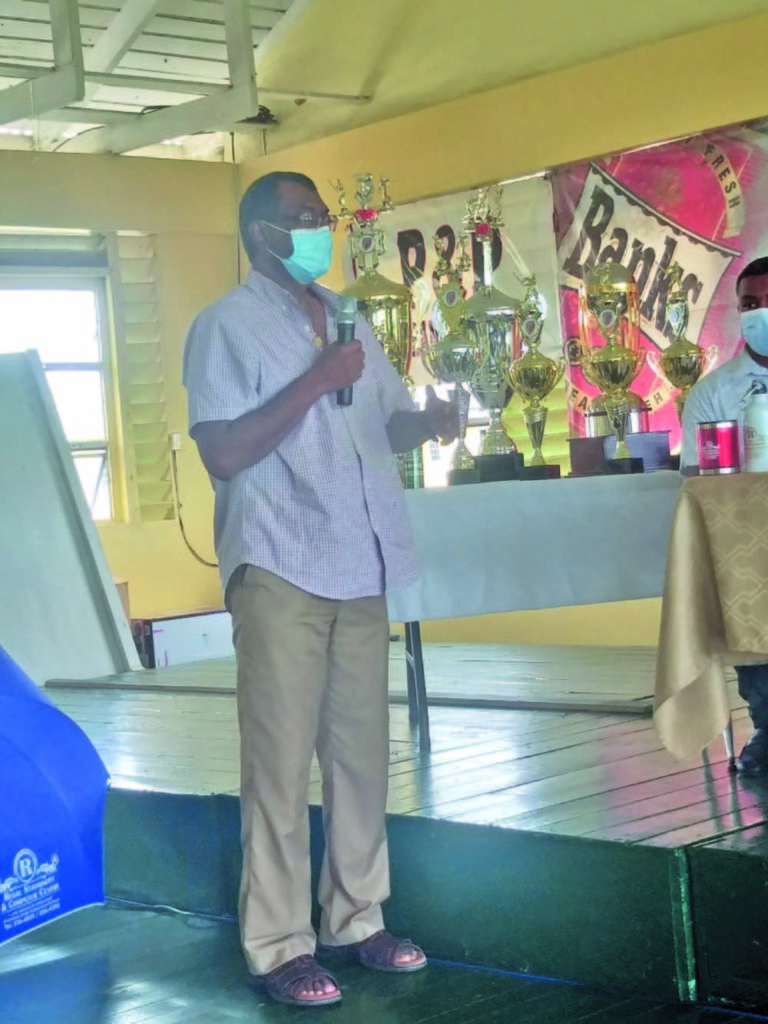 This tournament will be held in collaboration with the Georgetown Softball League, the Prime Minister's Office and the Culture, Youth and Sport Ministry.
This event will feature three categories: namely, the Masters Over-50, Masters Over-45, and the All-Stars. It will run from November 27-29 at different grounds in Georgetown, but the finals will be held at the Everest Cricket Ground. Over $1 million in cash and prizes will be up for grabs.
In opening the launching ceremony of the tournament, Georgetown Softball Cricket League Incorporated (GSCL) President Ian John said, "It's important that we welcome you; we have had teams from Florida, Canada and even Guyana in the past. With COVID, these things couldn't become a reality and since March nothing was even played. Nevertheless, we have lucrative prizes for the teams, and it is imperative that the participating teams honour the time, as we are hoping to have the finals in daylight. All these things wouldn't be possible without the sponsors and I would like to thank them."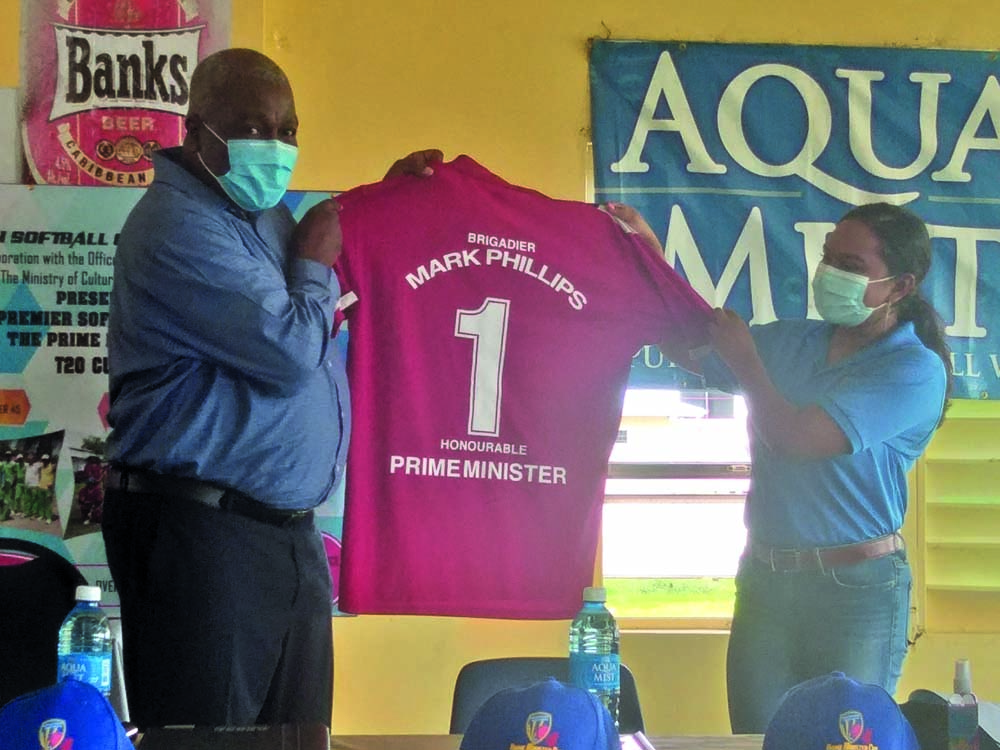 Also present was former Public Security Minister Khemraj Ramjattan, who stated that as a former Minister it was important to let these activities continue. He noted that this would get young people less involved in misconduct and preoccupied. He went on to relay that he was happy that the tournament has been given the greenlight.
In his remarks at the launch, Prime Minister, Retired Brigadier Mark Phillips, boasted of his love for the sport. He related that the game of cricket fostered unity, camaraderie and discipline.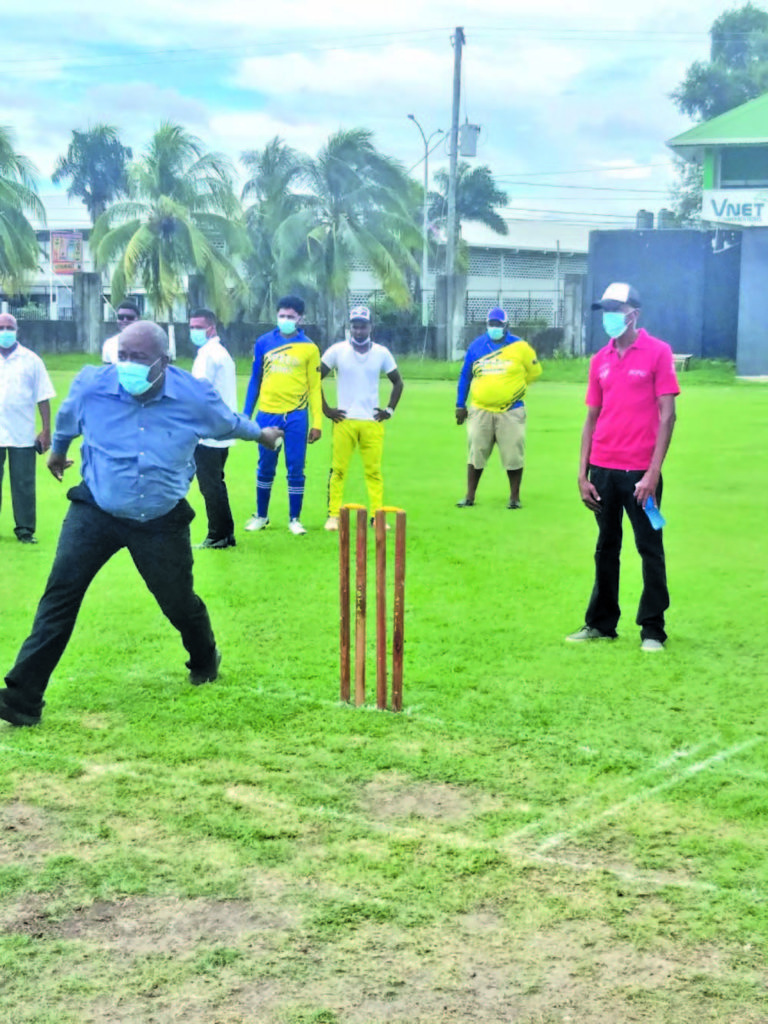 "Softball cricket is my game; I am an enthusiast. I am happy to be here. This event has brought together thousands and provided many opportunities. This year will be no different, but with an added plus of bringing much added and social relief to everyone as we face this pandemic. Sport and other activities help us with relief.
"Cricket is deeply rooted in Guyana's history. As you know, we have produced some of the best cricketers. We have started with softball, and it is safe to say cricket is Guyana's sport, as we can see the pride that we hold with our own Guyana Jaguars and Guyana Amazon Warriors. Tournaments like these build relationships that last for a lifetime, camaraderie, unity and discipline are all traits this game supports. Our government is proud to be a part of this tournament and this is a partnership we are happy to see grow. I would like to issue and order that for 2021 we will have a women's league as part of the Prime Minister's Cup. Best of luck' everyone," PM Phillips said.
The first prize for the Masters Over-50 is $200,000, while the runners-up will receive $50,000. The man of the match in the final will receive a trophy, and the man of the series will receive a 50-inch 4k smart flatscreen TV valued at $120,000.
In the Masters Over-45 category, the winners will pocket $200,000 and the runners-up $50,000; while the man of the match in the finale will receive a trophy and the man of the match will carry away a brand new 50-inch smart TV valued at $100,000.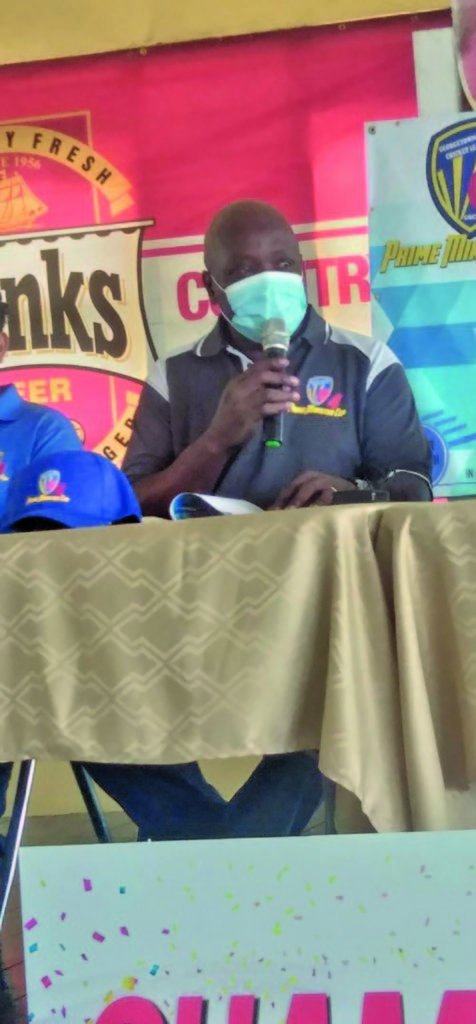 In the All Stars category (open to all ages), the winners will pocket a handsome $200,000; the runners-up $50,000; the man of the match in the final will receive a trophy; and the man of the series will receive a 40-inch smart TV valued at $70,000.
Among the sponsors of this year's tournament are Banks DIH, Chung's Global, Danny Persaud (Youtuber) It's our life ARD, Regal Stationery and Computer Centre, Elegance Jewellery and Pawn Shop, Price Chopper Store, Star Party Rentals, P&P Insurance, Dyna's Embroidery, Caribbean Airlines, Crown Mining Supplies, and Dinar Trading.
The tournament will be live-streamed on Facebook, NCN and YouTube. No entrance fee is being charged, as the participating teams will have to provide uniforms and lunches for their teams.