…massive sums targeting COVID-19, HIV, mental wellbeing
A remarkable $53.5 billion has been budgeted to be injected into the country's health sector, with significant sums set aside to fight the COVID-19 pandemic.
In fact, a whopping $750 million has been allocated to support the rolling out of the COVID-19 vaccines from February and for the rest of the year in a phased approach.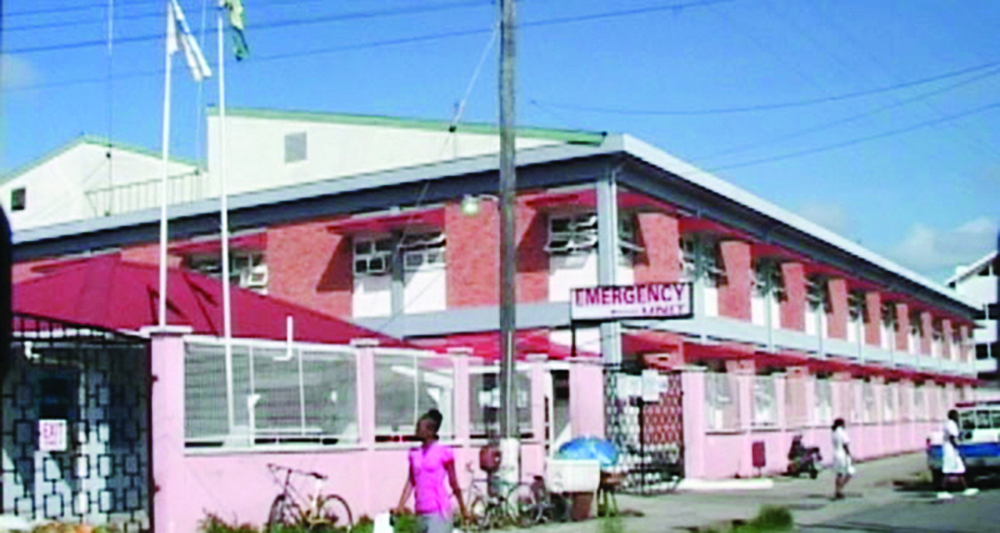 These revelations were made by Finance Minister, Dr Ashni Singh on Friday as he unveiled the Dr Irfaan Ali-led Administration's first full-term budget to the National Assembly.
In zoning in on the Government's plans for the health sector, Dr Singh explained that to begin expanding diagnostic and speciality capacities across the country, the Government has provided $1.8 billion for the purchasing of critical medical equipment for the public health sector.
Of this amount, $99.8 million is budgeted for re-equipping the ophthalmology hospital in Port Mourant, the only one of its kind in the country.
He said the Government also intends to expend $322 million for the acquisition of medical equipment, including ventilators and anaesthesia machines, which will serve to expand the diagnosis and treatment capacity at the National Referral Hospital.
Government is also budgeting an additional $35 million to strengthen the country's emergency medical services capacity as the Administration aims to formulate a holistic plan to introduce an ambulance authority.
The Finance Minister also said much emphasis will be placed on treating non-communicable diseases (NCDs).
"In 2021, we have reoriented ourselves to increase our outreaches to take healthcare and screening to communities, anticipating to reach at least 30,000 individuals, as we endeavour to minimise the movement of people which could exacerbate COVID-19 transmission," he said.
A provision of $35 million was also made for the establishment of a diabetic prevention and rehabilitation clinic at the Lusignan Health Centre, East Coast Demerara (ECD).
With regard to HIV, Dr Singh said Government will intensify its partnerships with civil society organisations to encourage expanded testing and continued care, to ensure that persons living with the virus are able to remain on their anti-retroviral treatment thereby curbing transmission. For related treatment and testing, Government has made a provision of $900 million.
Dr Singh also announced that the Government will be dedicating more resources to address mental health issues, suicide prevention and care, and expand access to psychiatric and psychological services including the resuscitation of these initiatives in the hinterland areas.
Further, over $70 million was allocated to address the shortage of essential medication for psychiatric patients. Additionally, the Finance Minister announced the construction of an 18-bed mental health ward at the National Referral Hospital at a cost of $26 million.
Health infrastructure
Meanwhile, $2.8 billion has been budgeted for the expansion and modernisation of health infrastructure.
Within this, the continued implementation of the $860 million SMART Hospital initiative will result in the operationalisation of the upgraded Leonora Hospital, and the commissioning of the upgraded Diamond Diagnostic Centre and Mabaruma Hospital in 2021, while works will advance on the Lethem and Paramakatoi Hospitals.
Government will also endeavour to complete the construction of a polyclinic at Festival City and the remodelling of the Skeldon Hospital, at a combined cost of $88.3 million to now cater for surgical interventions including an operating room, recovery room, and an Intensive Care Unit (ICU), among others.
Other areas that will benefit from capital investments focused on providing surgical interventions are Aishalton and Kumaka District Hospitals, with over $100 million earmarked for these projects.
Moreover, Government has committed over $140 million toward the financing of maternal waiting homes and facilities at Moruca, Enmore, and Kato, as well as $100 million for the construction and retrofitting of the maternity ward and wing at the New Amsterdam Hospital. (G11)