There are 80,000 persons waiting to be inoculated with the second dose of the Russian manufactured Sputnik V COVID-19 vaccine, according to Health Minister Dr Frank Anthony.
The Minister made the announcement during his daily COVID-19 update on Government's effort to fight the pandemic.
Guyana has been experiencing significant delays with the supply of the second dose Sputnik V vaccine, a situation that creates much confusion and frustration for persons who have already received their first dose.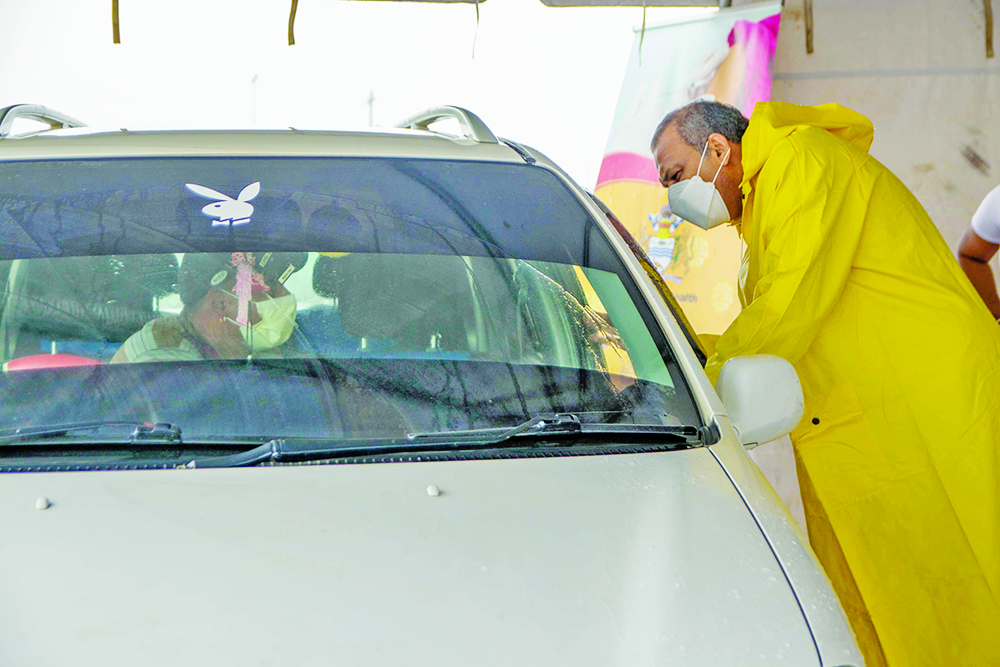 When the limited supplies of Sputnik V second dose vaccines arrive in the country, there is a mad rush to access them, resulting in many persons who are due for their second dose missing the deadline as stipulated in their vaccination card.
During today's Covid-19 update, the Health Minister assured that efforts are being made to ensure second doses are provided to the population in a timely manner.
The Sputnik V vaccine, unlike AstraZeneca and Sinopharm, has a second dose that is different from the first dose.
At first, the country was administering the second shot within four weeks of the first dose, but this period has now been extended to 12 weeks.
The Health Minister had said that this extension is in keeping with information provided by the Gamaleya Research Centre, which developed the Sputnik V vaccine.
In the meantime, officials continue to encourage persons to take their first dose of the Sputnik V, which are readily available.
But asked whether the country will consider discontinuing the use of the Sputnik V vaccine given the challenges in accessing the second dose, the Health Minister responded in the negative.
He pointed out that the challenges in getting the second dose Sputnik V vaccine is a global issue, and not a problem restricted only to Guyana.
"A lot of people who would've taken the first dose would have not exhausted that longer interval, we have been working with the 90 days and we're trying to get the vaccines so that people can get their second dose," Dr Anthony said.
Meanwhile, the Health Minister explained that there is also a significant gap in the number of persons who have received their first dose AstraZeneca vaccine and those who are fully immunised.
"We want to urge those persons who receive their AstraZeneca vaccines first dose, to come and get their second dose. From our records, we're seeing a number of persons who got their first dose and they haven't come back for their second dose and this is in all the regions," the Minister stated.
He said there are about 30,000 persons who are currently eligible for their second dose of the AstraZeneca vaccine.