By Brandon Corlette
Eight matches and 13 wickets. That is how good a start Akeal Hosein is having to his One-Day International (ODI) career for the West Indies.
While social media continues to erupt with noise about Gudakesh Motie being the leading wicket-taker in the recent Regional Super50 and by virtue of that, he should have been selected ahead of Hosein, the calm and collective Hosein has not yet failed to justify his selection to the ODI team.
Responding to a question posted by <<<Guyana Times Sport>>> on how he deals with social media, Hosein said: "I just block it out…It's something that can give you good motivation if you see the right messages and the right things circulating, and it is something that can demotivate you very quickly and make you feel terrible about yourself."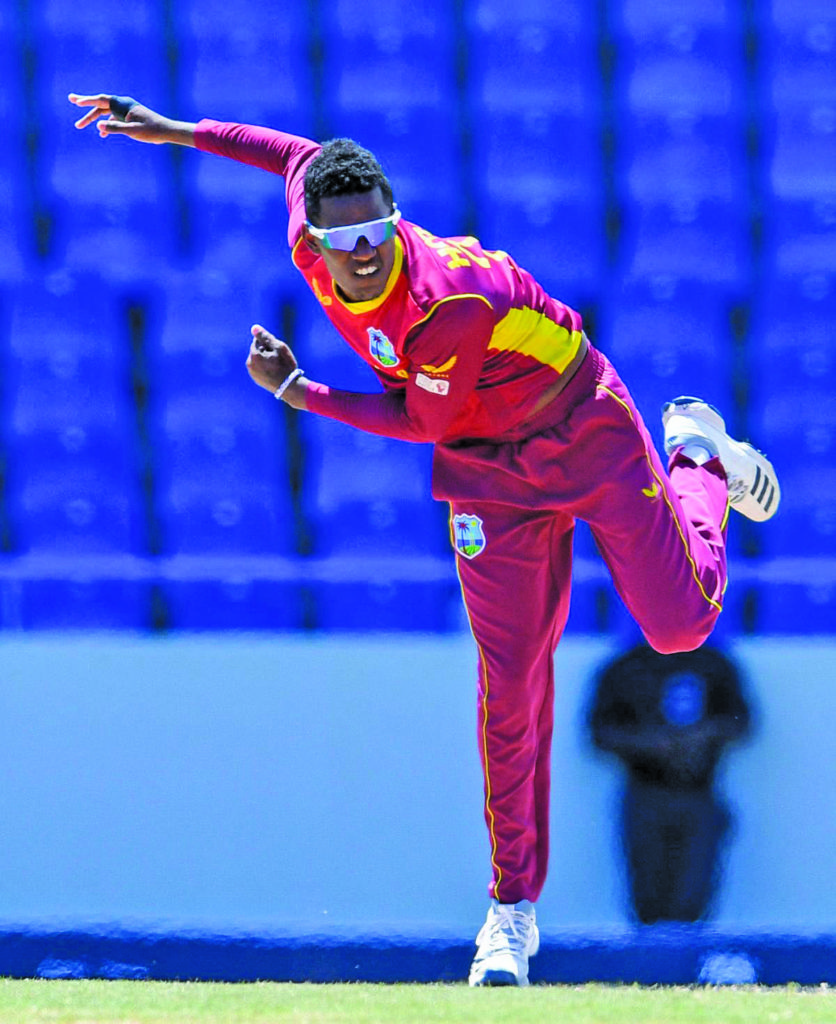 "I tend to block it out and keep a strong mind and focus on the task at hand, and I am here to represent West Indies and I will do that to the best of my ability."
The left-arm spinner, who made his debut in Bangladesh and picked up 3-26, said he has liked how he started international cricket, but he would have loved it to be better. He disclosed that he was aiming to be consistent and add more variety to his game.
While having poor returns in his first two T20 Internationals, Hosein has a solid ODI bowling average of 22.61 and a stellar economy rate of 4.12. The Trinidadian left-arm spinner who looks up to Ravindra Jadeja and Shakib Al Hassan, said for West Indies to polish off the Australian middle-lower order, the bowlers have to stick to plans and keep a high level of energy.
Sharing his sentiments on his transition from regional to international cricket, Hosein says at times international cricket is difficult with better pitches and better batsmen on show, but he is fortunate to have experienced players and coaching personnel around him.
"Any room for error (batsmen) will pounce. It is a matter of going out there and learning for yourself," Hosein indicated.
West Indies who last won an ODI series against Australia in 1995 have a chance to rewrite the history books with the series tied 1-1, and the decider on today. Hosein said winning this ODI series would be a special feeling for him, being a young player and playing a part in the team's success.
The 28-year-old Trinidadian also credited West Indies Assistant Coach Roddy Estwick, whom he described as the man who knows everything, the man who is always spot on and gets the best out of individuals. West Indies and Australia will lock horns for one final time today, Monday, July 26 from 14:30h in Bridgetown, Barbados.