…mulls reprioritising health services if surge continues
A continued surge in COVID-19 cases in Guyana could result in reprioritising and a possible shut down of non-essential health services in the country, to accommodate monitoring of these patients.
In Thursday's COVID-19 update, Health Minister Dr Frank Anthony said there are national contingency plans if cases continue to rise in Guyana. One of them is closing non-essential services at medical facilities and redirecting these healthcare workers to treat positive cases.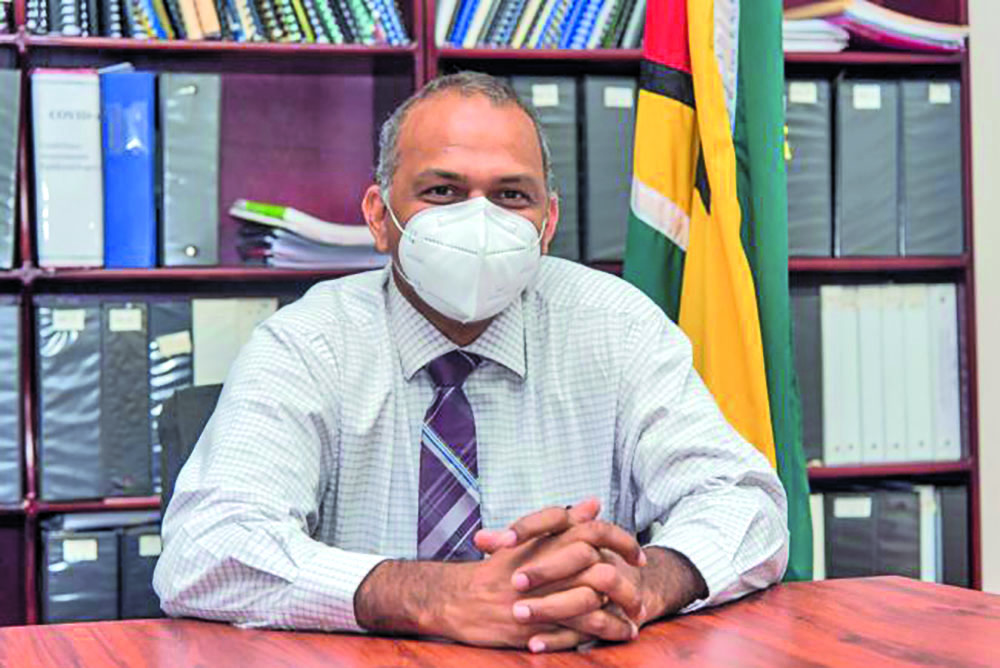 "We will have to reprioritise, because the more people we get sick with COVID and the more people coming down with the more severe form of the disease, we will have to reprioritise, and maybe non-essential kinds of services we will have to close those and redeploy staff and resources to treat with the severe cases. We have a number of contingencies in place, and we'll activate them as is necessary," Dr Anthony has said.
From the surplus of 3000 active coronavirus cases currently being treated in Guyana, almost 2000 of them are from Region Four (Demerara-Mahaica). With over 13,000 reported cases to date, this region has been leading the charts for highest positives since the pandemic started in March of 2020. The alarming active positives have raised concerns for officials, and Region Three (Essequibo Islands-West Demerara) also accounts for the second highest cases.
"Most of the cases that we have that are active (are) in Region Four. We also have about 854 cases in Region Three. Between these two regions, it accounts for the majority of cases that are active," said Dr Anthony.
There are 107 persons at the Infectious Diseases Hospital, with 34 of those being monitored in the Intensive Care Unit. Some 13 pregnant women are at the Georgetown Public Hospital.
"Indeed, we are seeing cases, and with an increase in cases, we expect that we will get more people being hospitalised. As of today, we have 150 people in hospital across Guyana…We have really an increase in the hospitalisations, as shown by these numbers."
The Minister pointed out that with variants of concern causing greater threats to public health, Guyanese must be cognisant of the need to adhere to measures.
"Every time you're in public, you don't know if the person next to you is a carrier of the virus or not. Therefore, you have to take these precautions. If you don't, unfortunately, you are going to get sick, because you probably would have an encounter with someone who might be carrying the virus. It is really important that people adhere to the measures that we have put out," he emphasised.
Moreover, persons with comorbidities should be vaccinated, since contracting COVID-19 could cause them to develop a severe form of the virus.
"We want people to make sure that they get vaccinated, especially those people who know that they have comorbidities; meaning, if they have another illness – if they have diabetes, hypertension, heart disease, kidney disease, cancers. They just need to go and get vaccinated. That's one of the reasons why they need to be vaccinated, because they're at increased risk."
Adult vaccination has reached 341,600 first doses, or 66.6 per cent of this population. Second doses stand at 176,695 or 34.4 per cent. Some 19,686 adolescents have also received their first doses. (G12)