…as pressure ups on de facto President to loosen hold on power
The Organisation of American States (OAS) has upped the pressure on de facto President David Granger's hold on power, with OAS Secretary General Luis Almagro announcing that Guyana's political crisis will now be addressed at the level of the organisation's Permanent Council.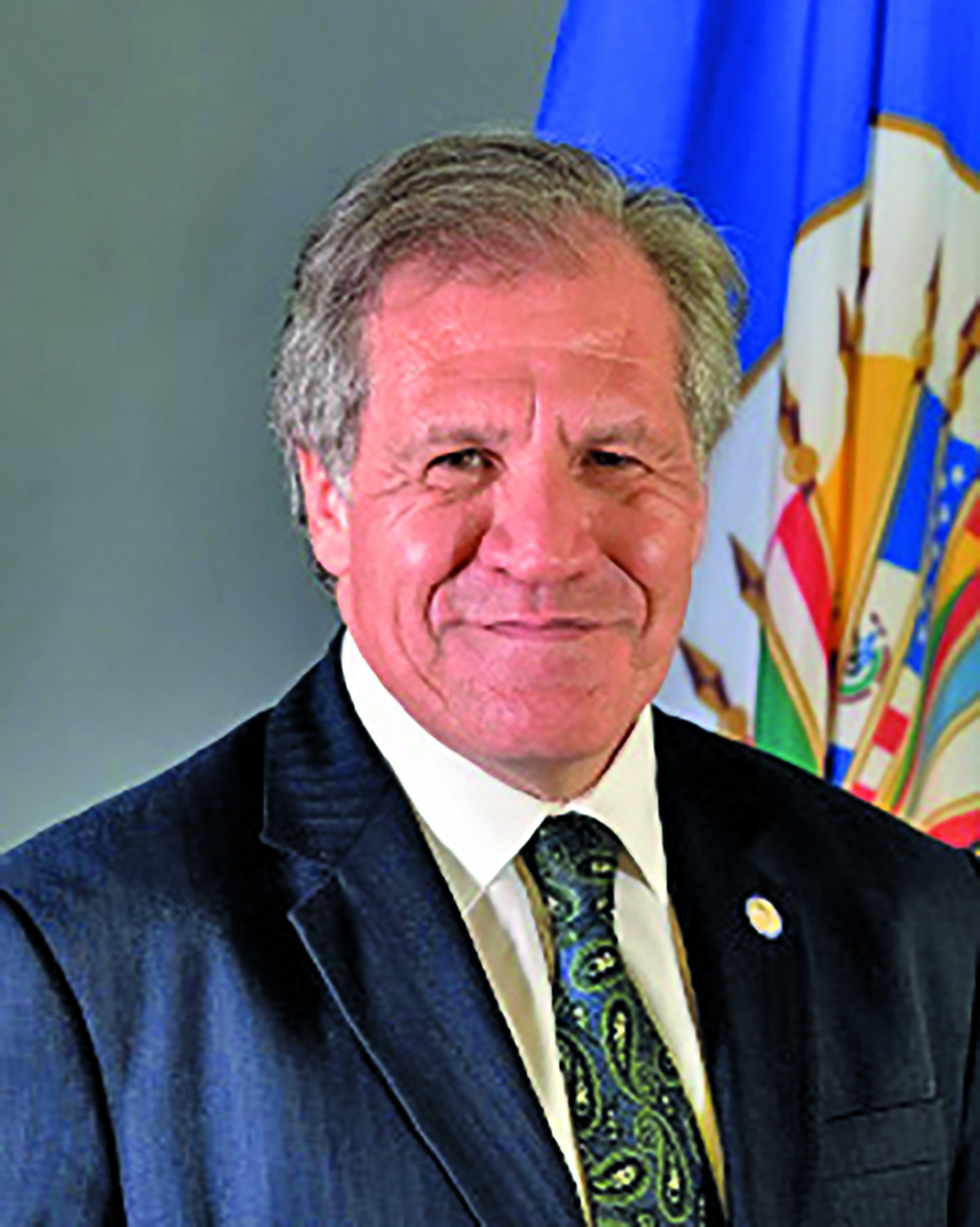 Almagro made the announcement via his official social media account, from which he shared a letter he wrote to the Chairman of the OAS Permanent Council, Ambassador Luis Fernando Cordero Montoya.
The Secretary General explained that he has asked Montoya, who happens to be Honduras' Permanent Representative to the OAS, to convene a meeting of the OAS Permanent Council to address the situation unfolding in Guyana with the electoral process.
In his letter to Montoya, Almagro wrote: "I have the honor of addressing your excellency to request your support in calling a meeting of the Permanent Council to deal with the situation of the electoral process in Guyana."
The Permanent Council is one of the two main political bodies of the OAS, the other being the General Assembly. The Permanent Council keeps vigilance over the maintenance of friendly relations among the member states and, for that purpose, effectively assists them in the peaceful settlement of their disputes.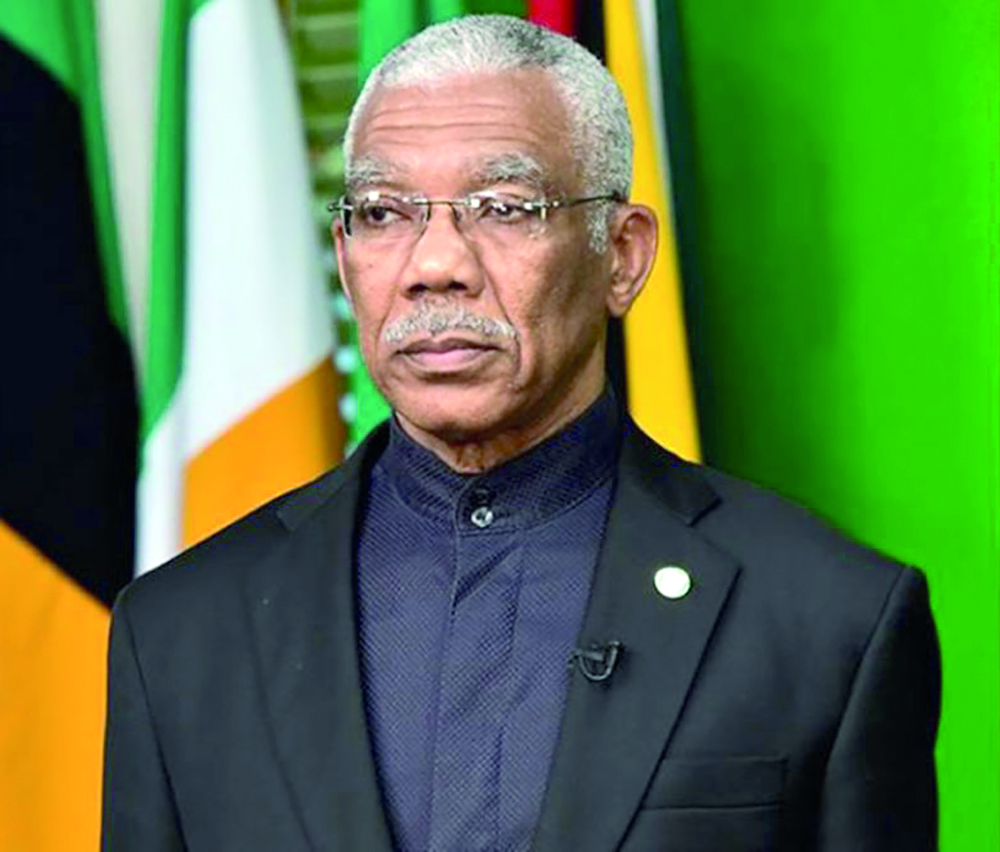 The last OAS Permanent Council meeting was a virtual one held on June 26, 2020, during which they discussed Venezuela and the "recent illegitimate supreme court rulings in the Bolivarian Republic of Venezuela."
The OAS has only ever suspended two members – Cuba in 1962 and Honduras in 2009 – although Honduras was subsequently reinstated. However, in 2018 the OAS had adopted a resolution against Venezuela which sought to admonish the embattled Spanish speaking country for human rights violations. There had even been calls for Venezuela to be suspended from the organisation.
It was only on Saturday that the OAS had made it clear in a statement that the only democratic solution in Guyana's current electoral impasse would be for the recount results to be respected and used in the declaration of a winner of the March 2 General and Regional Elections.
It was a statement that the United States (US) Government, through US Assistant Secretary for Western Hemisphere Affairs, Michael Kozak, has unreservedly thrown its support behind.
Pressure
The OAS – an international continental organisation of which Guyana is a member – had firmly asserted that no other figures that have been unilaterally derived can be the basis of the final declaration of the country's presidential elections.
Further, the OAS – which fielded an electoral observer mission for Guyana's March 2 polls – had harsh words for those who are acting against the interest of democracy, saying that it is past time for the newly elected Government to assume executive office.
Multiple persons, including Trinidad and Tobago Prime Minister Dr Keith Rowley, have spoken of the possibility of Guyana being expelled from the Caribbean Community (Caricom) and the headquarters moved to another location.
The certified results from the legally conducted recount exercise supervised by GECOM and a high-level team from the Caribbean Community (Caricom) had shown that the People's Progressive Party/Civic (PPP/C) won with 233,336 votes while the A Partnership for National Unity/Alliance For Change (APNU/AFC) garnered 217,920.
In fact, the recount almost perfectly matched the Statements of Poll (SoPs) that the PPP/C released since March. Despite clearly losing the elections, however, APNU/AFC have been dogged in their determination to hang on to power and delay the process, first going to court to block the recount and then blocking the declaration of the results based on the recount.
Chief Elections Officer Keith Lowenfield's attempts to disenfranchise over 115,000 voters by submitting a final report to GECOM that went against the Statements of Recount (SoRs) and the official Certificates of Tabulation that came out of the recount process, have garnered him three criminal charges, a court summons and criticism from local and overseas sources.
GECOM Chair, Retired Justice Claudette Singh, had instructed Lowenfield to prepare a final report based on the recount. But in the report Lowenfield submitted, he claimed that the coalition garnered 171,825 votes while the PPP/C gained 166,343 votes.
How the CEO arrived at those figures is unknown. But they mirror the efforts of Region Four (Demerara-Mahaica) Returning Officer Clairmont Mingo, who also concocted figures back in March – figures not reflected in the SoPs. APNU/AFC and de facto President David Granger have nevertheless thrown their support behind the concocted figures, further tarnishing their image. Lowenfield has since been given one last chance to submit his report based on the national elections recount figures. (G3)