Several basketball courts in Linden and other parts of Region 10 (Upper Demerara- Berbice) are slated to be rehabilitated this year, under Government's Community Ground Enhancement Project, Director of Sport, Christopher Jones has indicated.
Speaking at a recent youth and sports outreach hosted at the Linden Enterprise Network, Jones pointed out that the Retrieve, Amelia's Ward, Kwakwani Primary School, Kimbia, Ituni and Blueberry Hill basketball courts are all set to benefit.
During the outreach, residents and officials voiced concerns over the poor state of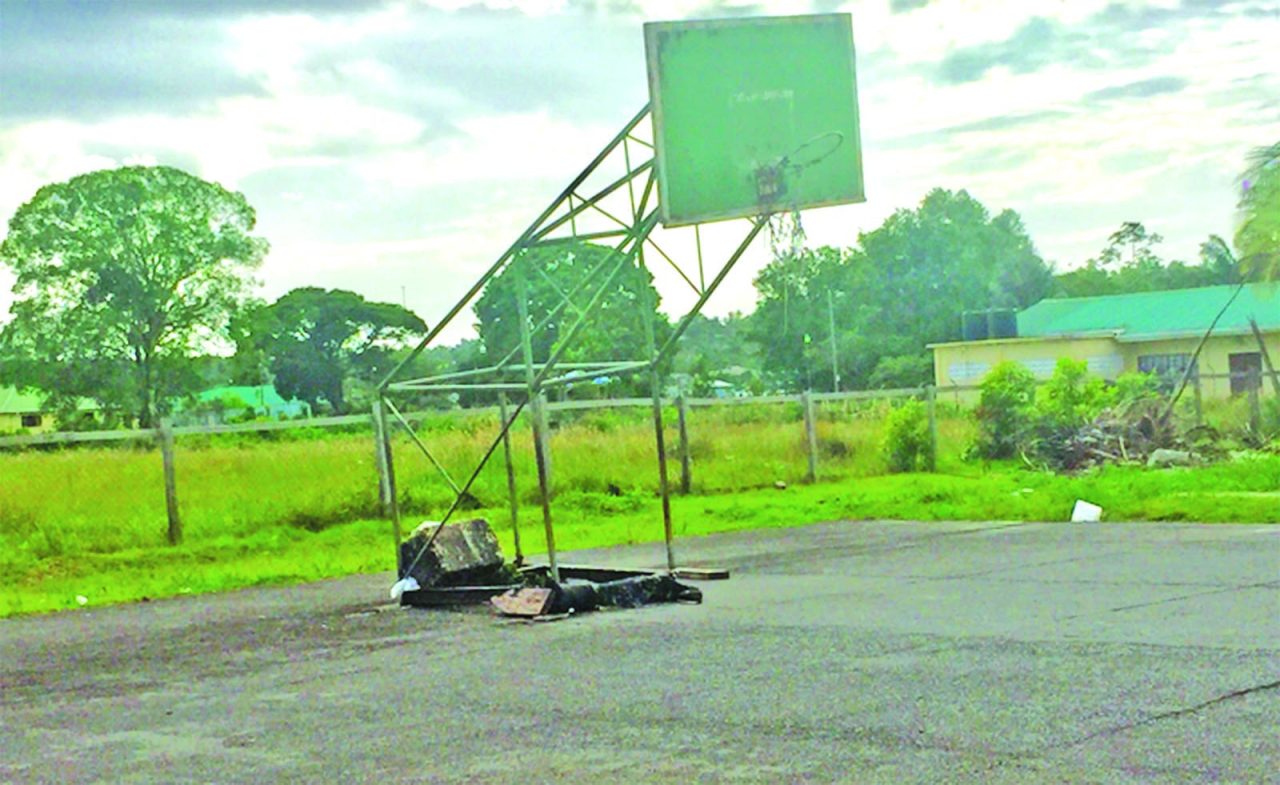 these facilities, which they noted were not properly maintained. In response, Jones said while the Social Cohesion Ministry would often be blamed in this regard, it was not its responsibility. He said the aim of the Enhancement Project, rather, is simply to lend support, but as stipulated in the law, it is not the responsibility of the Ministry.
"It is enshrined in the Local Government laws that all community grounds, play-fields, play spaces, safe space, you name it, it comes under the Regional Democratic Councils or the Municipalities or the NDCs (Neighbourhood Democratic Councils), or in some cases it is the responsibility of the CDC (Community Development Council). It's not the Ministry of Social Cohesion's responsibly at all. This is just essentially a programme that we came and met from the previous Administration and we continued," he said.
Jones added that he recently met with re-elected Linden Amateur Basketball Association (LABA) President Lawrence Simon and the Basketball Federation for discussion. He said the basketball courts have already been visited and assessments done. According to Jones, Simon, who is also a municipal Councillor, will collaborate with Regional Chairman Renis Morian in terms of moving forward with aspects of the project. Some of the works include resurfacing and electrification.
"These same grounds that we've noted, the provision of lights will be made for them as well," Jones said. He also urged officials to provide the names of other play spaces, which were not mentioned. Jones further stressed the need for proper maintenance after ground enhancement, noting that this was a major issue, especially on the East Coast of Demerara. As such, he said maintenance of the facilities across the country is important.
"Because when we put in the initial investment, maintenance has to be made. Funding will come from us to maintain, the lighting has to come from the RDC(Regional Democratic Councils), or the municipality," he said.
Regional Councillor Gordon Callender said there was need for ownership of the facilities to be established in the community, noting that the lack thereof results in conflicts. As such, he called on officials to have proper dialogue with the municipality and RDC in this regard.
Jones said moves would be made to put committees in place to manage the basketball grounds, which he noted may also assist in solving conflicts.