– 8 more youths benefit from Clayton Lambert Gears project
The fast-moving development train in Berbice Cricket continues to motor on with the news that eight cricket clubs in the Upper Corentyne area would benefit from cricket gears worth one million dollars.
President of the Berbice Cricket Board (BCB), Hilbert Foster, and Public Relations Officer (PRO) Simon Naidu on Wednesday last successfully completed discussion with an overseas businessman to host the Vitality Inc and Vitality Accountants and Consultants gears project for teams between No 68 and No 73 Villages on the Corentyne.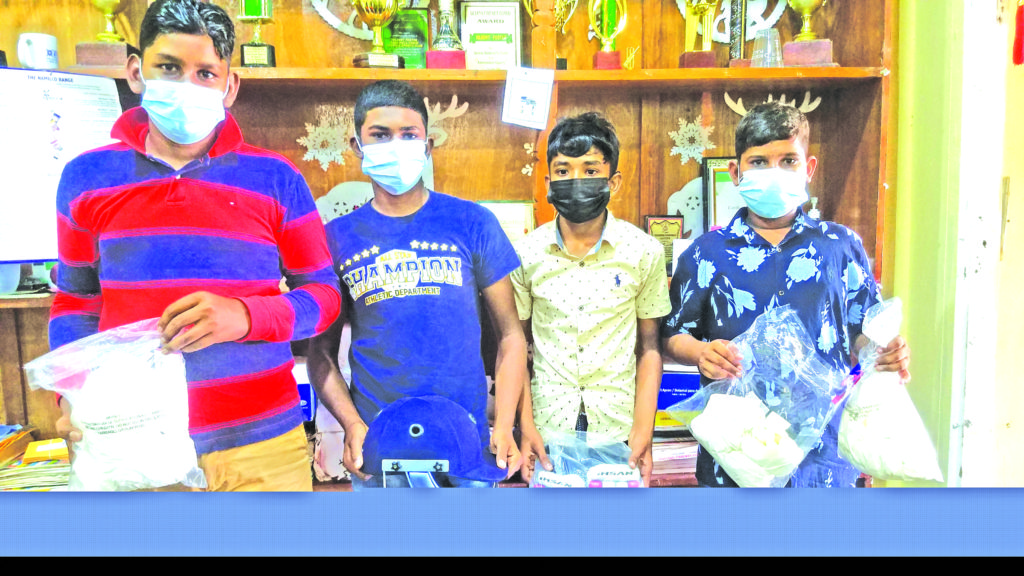 Foster, who is spearheading a massive marketing drive to raise funds for the development of the game in the Ancient County, has said he was contacted by a former resident of the area, who wishes not to have his identity made known and who wanted to assist cricket in the Upper Corentyne sub-association. After a fruitful discussion, the businessman, owner of the two companies, decided to donate the gears to eight clubs: No 68 Dark End Superstars, No 68 Turn team, No 69 Vikings, No 69 Red Rose, No 72 Cut and Load, No 72 All Stars, No 73 Young Warriors, and No 70 MYO. Each of the eight clubs would receive a gear bag, three pairs of batting pads, three pairs of batting gloves, three helmets, two boxes of cricket balls, three thigh pads, three forearm guards and two private guards. The gears would be handed over to the clubs during a special ceremony to be organised by the vibrant cricket board during the first week of next month.
The donor would be specially honoured by the BCB during the ceremony, which would have in attendance executives of the Upper Corentyne Cricket Association and representatives of the eight clubs. Foster has hailed the support of overseas-based Berbicians who are all very supportive of the BCB efforts. Local offices of Vitality Inc and Vitality Accountants and Consultants would be opened next month at the Ramnaresh Sarwan owned Mall located at Providence, East Bank Demerara.
Meanwhile, eight young cricketers from the West Berbice Sub-Association received gears and white cricket uniforms from the BCB under its Clayton Lambert Gears project. The players were drawn from the Bath Cricket Club and the Paradise Cricket Club. Four of them collected a piece of cricket gear while the others received a completed set of uniforms. PRO Simon Naidu stated that the eight players missed the main distribution of the gears on the second of January, but the board was determined to assist them.
He urged the players to take care of the items, and committed the BCB to continue assisting in the future. The PRO disclosed that a total of ninety-two youths benefited from the $1.5M gears projected which was spearheaded by former West Indies opening batsman Clayton Lambert.