…Health Ministry launches probe
Health authorities have launched an investigation into the death of a 31-year-old mother of three, who died at the Georgetown Public Hospital Corporation (GPHC) on Saturday morning.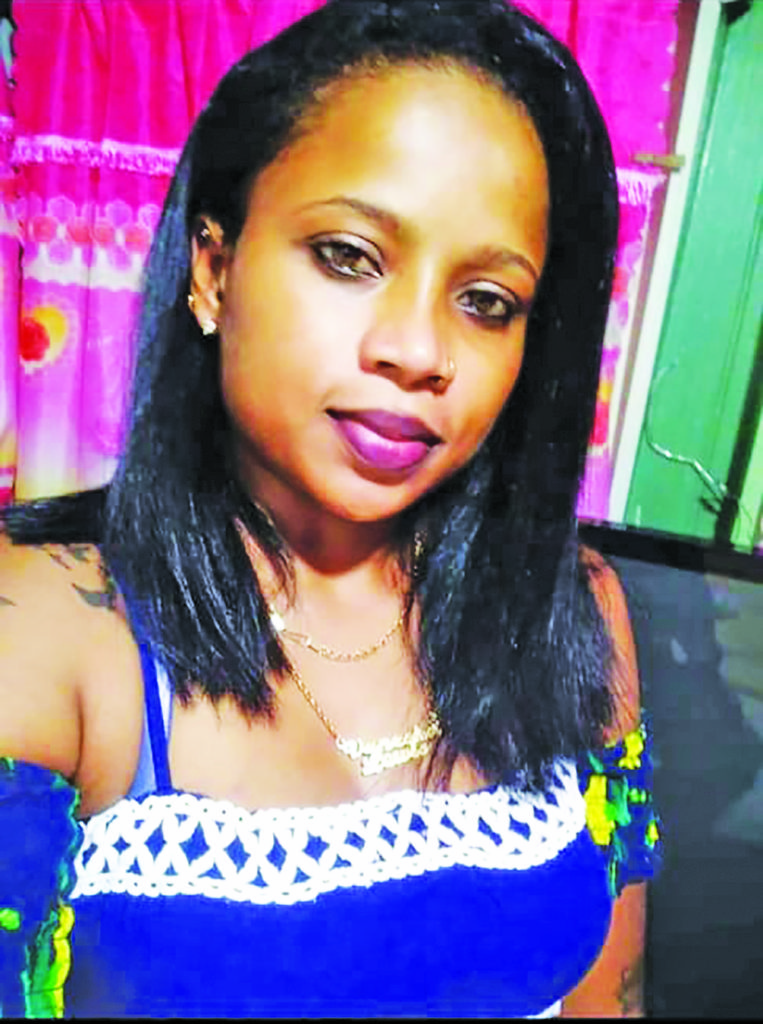 Dead is Vanessa Lewis-Sahadeo of Williamsburg, Corentyne, Region Six (East Berbice-Corentyne), who died hours after her newborn. The newborn baby died at the New Amsterdam Hospital.
After giving birth to her fourth child, Lewis-Sahadeo was transferred to GHPC is an unconscious state where she succumbed a few hours later. She was rushed to the city medical facility after reportedly developing complications at the regional hospital.
Her father, Eric Lewis, a painter, told this publication that he was told that doctors were forced to remove her uterus in New Amsterdam. Lewis-Sahadeo had gone to the prenatal clinic at the Port Mourant Hospital and was expected to return within two weeks.  However, within a few days, she went into labour.
According to her mother, Charis Cecil, on the evening of February 21, her daughter called and told her she was getting labour pains.
"So, I told her that we will go to the hospital tomorrow (Monday) and she said that she don't want to go to New Amsterdam, she would go right at Port Mourant."
The grieving mother explained that they visited the Port Mourant Hospital the following morning where Lewis-Sahadeo was admitted and then transferred to the New Amsterdam Hospital.
"They told us that her pressure was low and her blood was low. So, they gave us a prescription to buy some tablets and give to her," the mother recalled.
She detailed that she was only able to have telephone conversations with her daughter during the rest of the week as Lewis-Sahadeo remained a patient at the New Amsterdam Hospital. She said because of COVID-19 guidelines she could not see her daughter but nonetheless took food for her every day.
"…but me and she does talk on the phone every night. Friday night she tell me that they taking her to the labour room in the morning and she want her sister to bring food because after she deliver she would be hungry."
She said she received a telephone call on Saturday from someone who identified themself as a nurse at the New Amsterdam Hospital.
"She tell me that she have something to tell me and she take a long time and then say that the baby died and that they had to remove her womb," the mother said.
This, the woman said, prompted her to rush to the hospital and according to her, when she arrived there her daughter was on a stretcher.
"They had doctors around her and one of them had something in his hand pumping and every time he squeeze it she shaking," she recalled, adding that she tried to find out from the doctors what the matter was but none of them responded to her.
"Like is Cuban doctors and they can't understand me so they just talking in their own language all the time and I can't understand what they saying, and nobody tell me anything till I start to cry because I see like she dead already then a nurse come and tell me that she is not dead and they taking her to Georgetown," the grieving mother said.
According to Cecil, they waited hours for the ambulance to transport her unconscious daughter to the city medical facility.
"The ambulance come and it did not carry her, it take somebody else. We wait a long time before it come back and then they put her inside."
Asked what time she arrived at the New Amsterdam Hospital, Cecil said it was sometime before 16:00h, adding that when the ambulance returned to New Amsterdam to collect her daughter it was almost 18:00h.
"Whole week she was at the New Amsterdam Hospital, none of them could not check her to see if something wrong. Now they telling me that the baby died inside her and so they had to take out her womb. When we ask them to see the baby they say that we can't see the baby and that the baby was deformed," the woman said.
The woman's parents called for a thorough investigation into their daughter's and grandchild's death.
Probe launched
Meanwhile, the Health Ministry on Saturday afternoon said it has launched an investigation into the circumstances surrounding the death of Lewis-Sahadeo, which occurred at the GPHC.
"Based on information available at this time, Ms Lewis-Sahadeo was admitted to the Maternity Ward of the New Amsterdam Hospital on Monday where she gave birth and subsequently underwent emergency surgery. She was later transferred to the GPHC where she subsequently died," the statement said while noting that the Ministry extends condolences to Lewis-Sahadeo's relatives.
The Ministry is assuring that the circumstances that led to her death will be investigated thoroughly. (Andrew Carmichael)