– "A lot of things will happen differently," says Marslowe
By Timothy Jaikarran
The Bartica Football Association have seen the fruits of their labour under the leadership of President Alden Marslowe.
However, in March 2020, the COVID-19 pandemic was the proverbial thorn in their side, as their plans for the year had to be scuttled.
Even though one year has passed, things are still at a standstill, with the cases rising daily and people dying.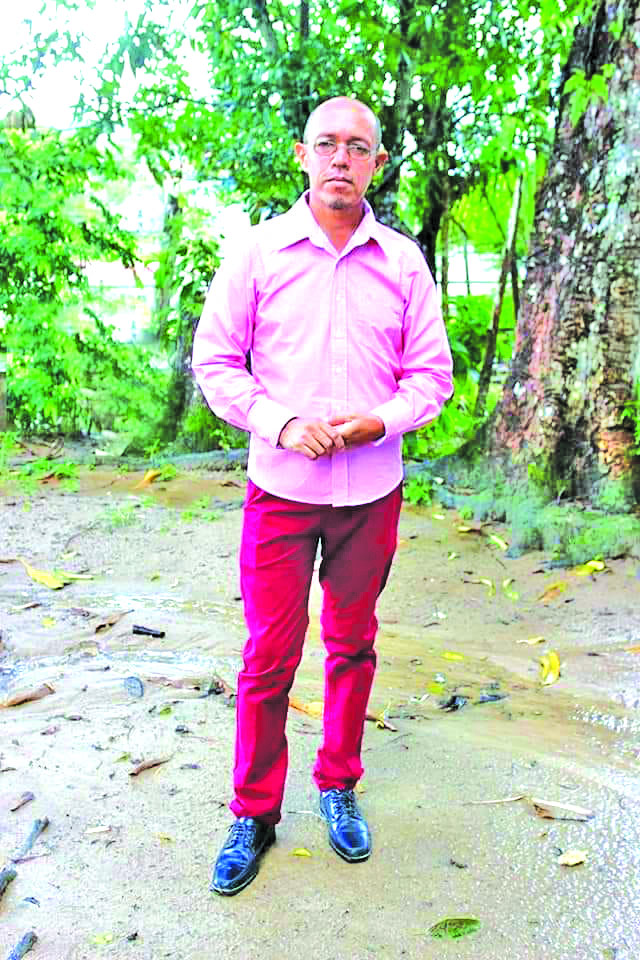 In an exclusive interview with BFA President Alden Marslowe, this publication enquired about his views on things at the moment, and Marslowe replied, "Like the rest of the country, football at Bartica is at a standstill.
The COVID-19 pandemic and the resulting Government regulations have put a halt to all play. Our parent body, the Guyana Football Federation, is in constant contact with the National COVID-19 Task Force in relation to any possible return to training.
Hopefully, that permission will be forthcoming sooner rather than later. There is really not much the Association can do to keep players in readiness. I think that fitness is more of a personal responsibility of the player, especially under these conditions, considering the fact that the Association doesn't even have the go-ahead for a return to training."
Marslowe also said it is particularly hard to lead when there is nowhere to go, or worse, when there is no one to follow. He related that while he is in constant contact with the executive, it is hard to say to the players, "No word as yet."
The BFA boss was adamant the fact that, despite the gloomy situation, there were some positives to report, such as the association continuing to receive the full support of the GFF.
"Like the other member associations, we continue to benefit from the GFF's Members Financial Assistance Program (MFAP), which is a wonderful initiative aimed at ensuring the administration of the game is made much easier. Through that programme, also, the GFF has provided team uniforms for our association teams (male and female), in various ages categories" Marslowe added.
Marslowe also stated that when there is a return to football, a lot of things will happen differently, owing to the fact, because of the work happening behind the scenes during the lockdown. He reiterated that the association will soon have a brand-new office, thanks to the Mayor of Bartica, who is also very supportive.
The BFA boss was also grateful to be linked to the GFF and the other associations via a database network which is being finalised at the GFF, and he has relayed that the BFA as already received a laptop computer, also through the MFAP programme.