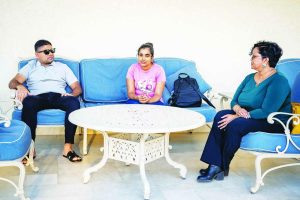 Seven-year-old Munesh Narayan, who has been diagnosed with Ewing Sarcoma, a rare form of bone cancer, is one step closer to receiving the treatment he needs after a contribution by businessman Azruddin Mohamed.
Team Mohamed's in a Facebook release stated that Mohamed met with the child's mother and a representative from the SHEA Organisation on Tuesday.
The advanced treatment and technology necessary for Munesh's recovery are not available in Guyana and are estimated to cost between US$100,000-$300,000.
The SHEA Charity, a non-profit organisation that supports children in need of medical treatment abroad, continues to work tirelessly to help those who are in similar situations as Munesh.
The organisation's efforts are often supported by ordinary working-class individuals who contribute what they can to help those in need.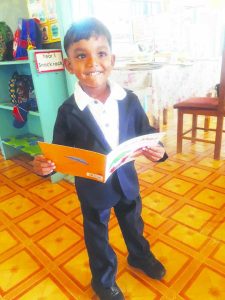 However, Mohamed joined with the organisation and Munesh's mother to call on the business community in Guyana to step up and take their corporate social responsibility seriously.
"It's disappointing that those who can afford to contribute to such causes are often not doing enough. If 15-20 of us each make a contribution of about US$4000, little Munesh will be able to get the help he needs."
"Let's join hands to support more children and people in need. Together, we can make a difference in the lives of those who need it the most," Mohamed added.
Anyone who wants to assist the child can do so through Facebook: https://www.facebook.com/donate/943985820070229/; Demerara Bank – Lori Narine – Account: 6002041325 or through the SHEA Website: https://savinghandsemergencyaid.org/munesh-narayan