…as regional workshop also goes up in flames
Residents of the mining town of Bartica, Region Seven (Cuyuni-Mazaruni) were in shock on Tuesday after two fires erupted leaving one person dead and millions in damages and losses.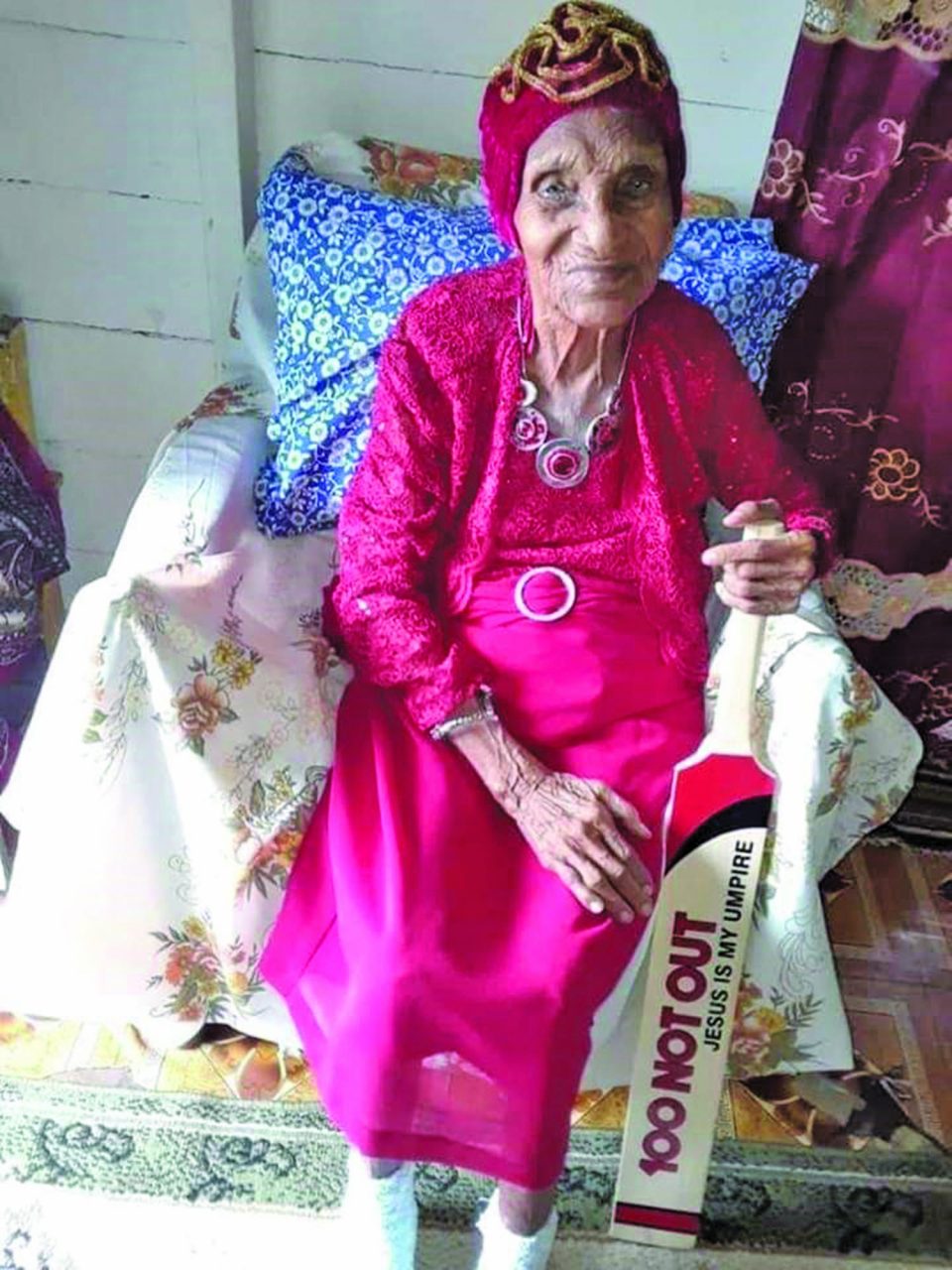 In the first fire, Ethal Lucille Moseley, who celebrated her 100th birthday in January, died when her First Avenue, Bartica home went up in flames in the wee hours of Tuesday morning.
The charred remains of the woman, who was popularly known as "Aunty Lou" were removed from her Lot 84 First Avenue, Bartica property by undertakers after the fire was extinguished.
Based on reports received, at about 18:00h on Monday, the now dead woman's caretaker visited the home, prepared her supper and left.
However, at about midnight, the woman's grandson, who lives with his aunt in a back house on the same plot of land as Mosley, was awakened by screams and noticed the house on fire. The young man attempted to open the back and front doors of Moseley's house but was unable to do so since it was locked from the inside.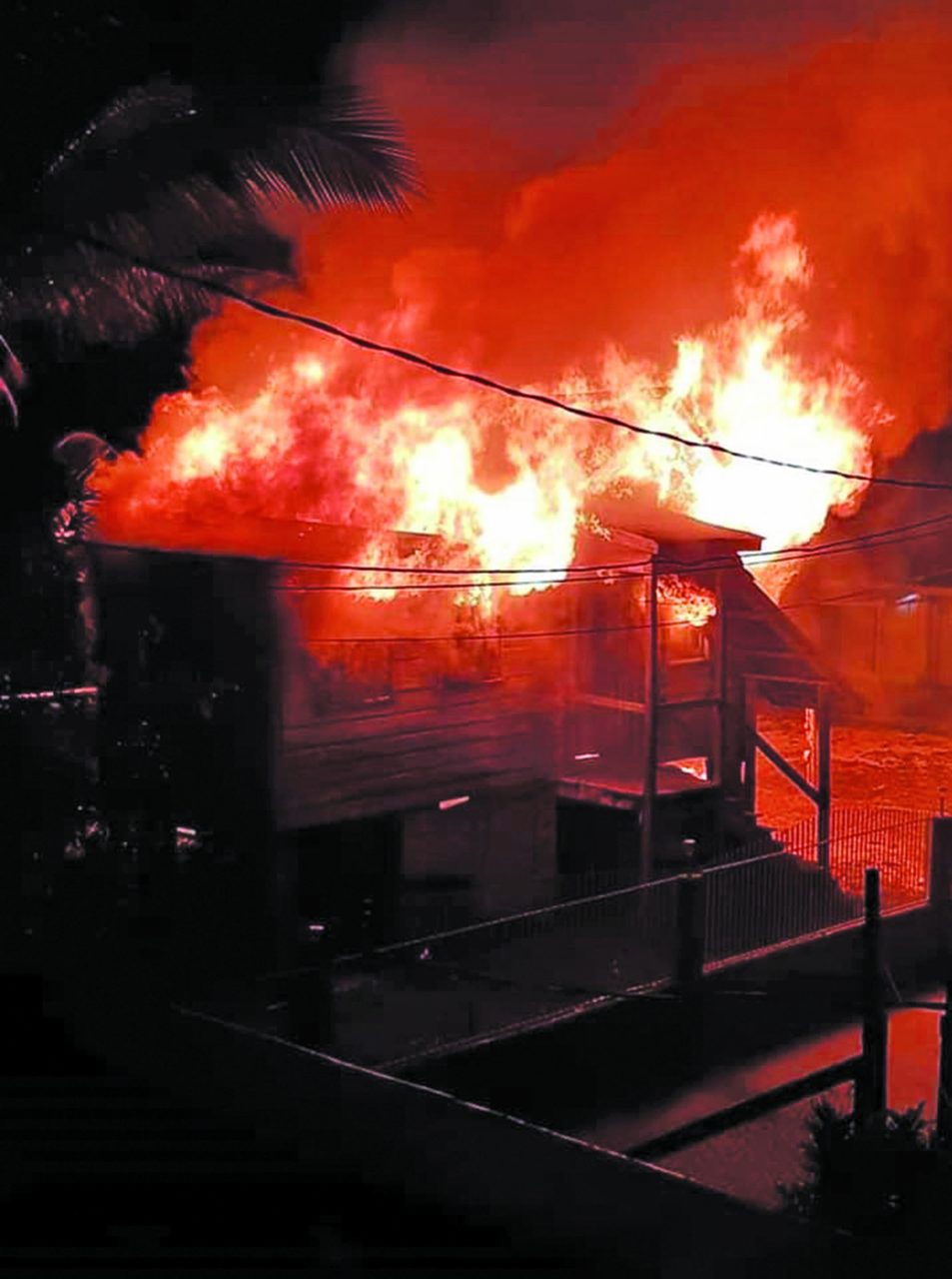 The fire then quickly spread and engulfed the entire building. The fire service was called and upon arrival at the scene, the fire fighters went into action and extinguished the fire.
The charred remains of the elderly woman were found on the floor in a corner of the structure.
The origin and cause of the fire is yet to be determined but according to information received, the elderly woman lived alone in the wooden structure.
Regional workshop
Meanwhile, hours after that fatal fire, another fire of unknown origin completed gutted the regional workshop at Second Avenue, Bartica. Reports are the fire started after lunch on Tuesday in the warehouse which stored fuel and vehicle parts.
When contacted, Region Chairman Gordon Bradford was unaware of the origin or cause of the fire but confirmed that the entire building was engulfed in flames within minutes of the initial flame being detected.
Guyana Times could not confirm whether any vehicle that was stored in the workshop was destroyed.