Housing and Water Minister Collin Croal has said that persons with housing queries can now have those addressed online through the Central Housing and Planning Authority's (CH&PA's) website, which was launched on Tuesday.
Croal made this disclosure at a public outreach in the border town of Corriverton in Region Six (East Berbice-Corentyne), and the Department of Public Information reported that the Minister encouraged the public to make full use of the services offered via the website chpa.gov.gy instead of travelling to its Brickdam, Georgetown office.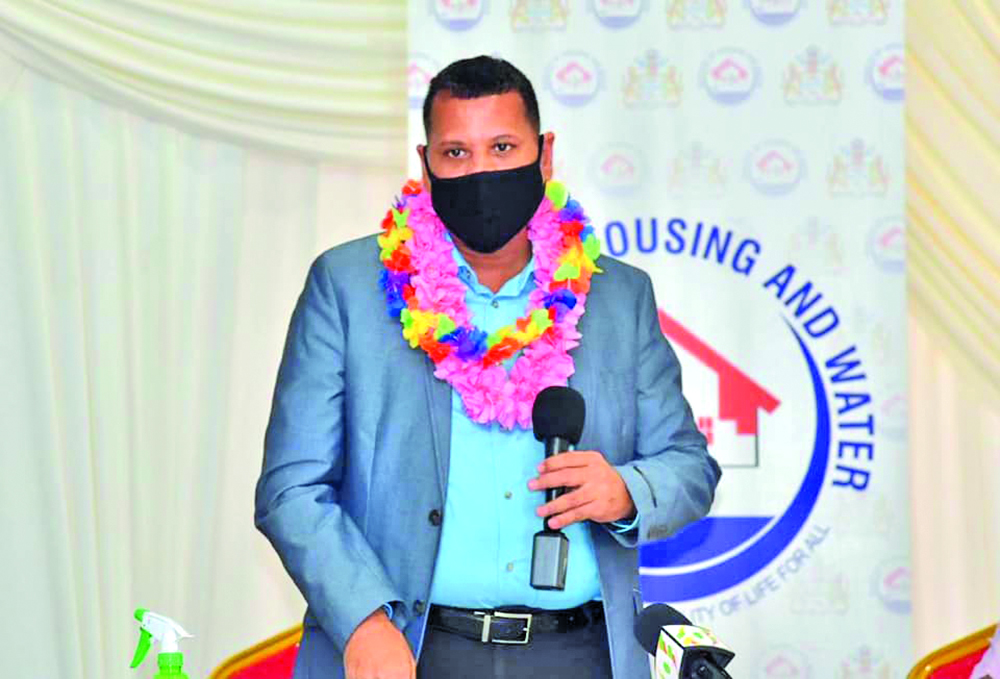 "For the persons who are updating their information, we have put back, because for one reason or the other, the last Government in 2017, it was taken off the website. So, you can now have your updated information scanned and be sent online to us, and we will update it… If you have queries, you can also send them in, and we will have someone from the relevant department respond," he is quoted as saying.
The online service also caters for persons who have applied for permits and are seeking answers.
He noted that the Ministry recognises that accessing current information for persons who have applied for house lots has been challenging, and that many times eligible applicants could not be contacted due to a change of address or telephone number. As such, the Ministry has allocated a two-day response time for queries made via the website.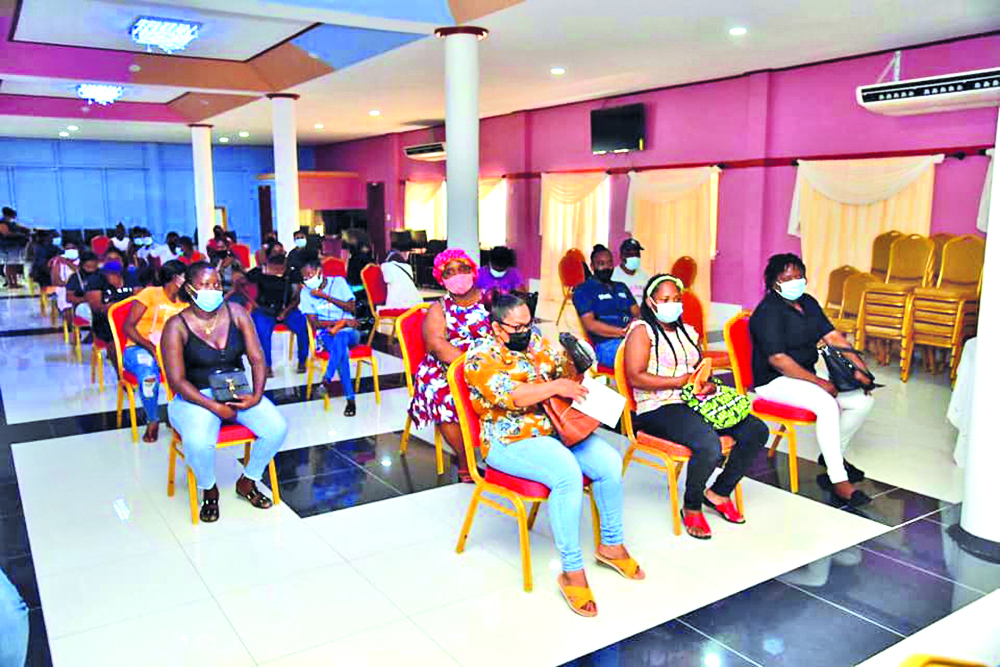 "We want to make services available and much more accessible to you, as the citizens," he said.
Croal said the Ministry would also be relaunching its webpage, mohw.gov.gy, where persons could update their status and access up-to-date information from the Ministry.
Additionally, he said that this month the Ministry would be working to strengthen the regional housing offices countrywide. This is to ensure they can undertake their duties effectively.
Meanwhile, the Minister has assured residents of Corriverton that their housing challenges would be addressed. He reminded them that they have a Government that cares and would respond to their needs and wants.
He added that, in March, the Government would be addressing the backlog of titles for persons who were already allocated their house lots. Further, he noted that steps are already being taken to address the backlog of over 70,000 house lots' applications that are in the system.
Speaking on the issue of infrastructure, he said that works are ongoing in Number 79 Village, Williamsburg, Hampshire, Number 75 Village, and at Ordinance Fortlands for the development of house lots.
"In Region Six, you can be assured that there will be continued investment in the housing sector for the development of the areas. You can be assured that we are working to acquire more lands, so that we can make allocations available," he said.
He also pointed out that, through a public/private partnership, 200 homes would be constructed for young professionals. This would be done in Ordinance Fortlands and Williamsburg.
In January, during a similar exercise, he announced that no less than $2 billion would be invested in infrastructural works in Region Six under the 2021 work programme.
The PPP/C Government is committed to allocating 50,000 house lots over a five-year period, as outlined in its manifesto. In the 2020 Emergency Budget, several measures were implemented to make home ownership affordable for all.
Regional Chairman David Armogan also participated in Wednesday's outreach.