Milo Under-18 Tournament…
The Milo Schools Football competition completed yet another exciting weekend, wherein Wismar- Christianburg Secondary left yet another opponent on the wayside in an exhilarating display of skill.
It was an exciting Sunday at the Ministry of Education Ground, Carifesta Avenue, with 14 goals scored in just three games.
The afternoon began with a battle between Vergenoegen and Tucville Secondary in a West Coast versus Georgetown faceoff.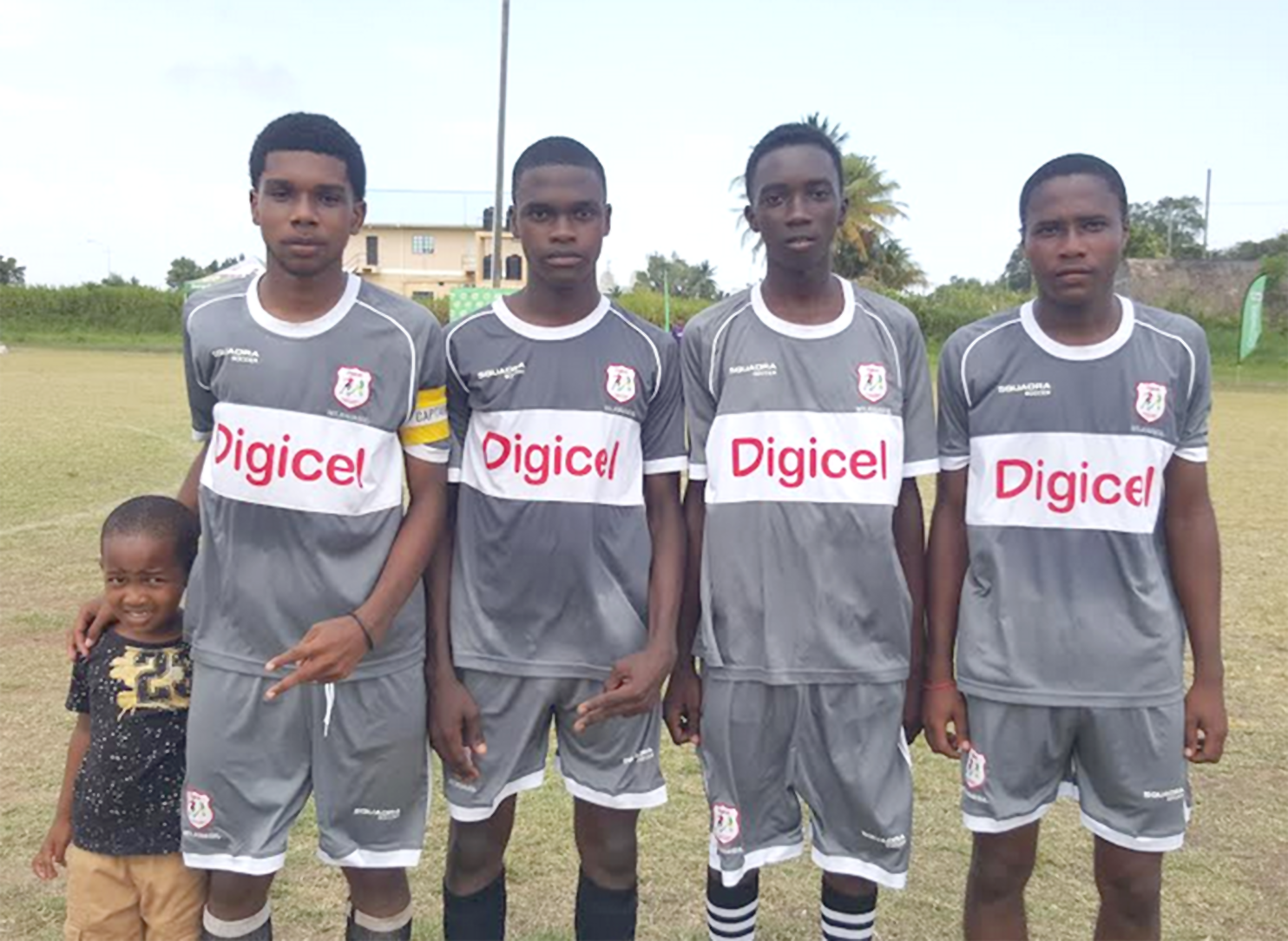 The highly competitive encounter saw a dominant Tucville Secondary controlling ball possession in the beginning, but a brief loss in focus on the part of the Georgetown team resulted in them conceding a goal, which came off the boots of Vergenoegen's Chris Smith in the 21st minute. The remainder of the half went by quietly, until Dwayne Jones returned fresh in the second and stunned his opponents with an equaliser in the 36th minute.
However, Smith returned minutes later to hit a second goal home for the Vergenoegen win.
The second game of the day was without a doubt the most entertaining, as Ann's Grove became the second team of the tournament to fall victim to the prowess of Christianburg- Wismar Secondary.
The East Coast team employed a four-two- one lineup to compensate for their deficit in players. Competing with seven players and a goal-keeper, Ann's Grove was surprisingly the first to score, thanks to a Sidwell Albert strike in the 10th minute.
That, however, was the end of their scoring and a formidable defense, as Wayne Wilson got the Christiansburg scorecard ticking in the 21st minute. The next player to find the back of the net was Andre Meyer in the 28th minute. Tyrese Lewis and Randy Pickering followed in the 30th and 32nd minutes, to push the score to 4-1 after the first half.
Andre Meyers, Randy Pickering and Tyrese Lewis all netted a double, while Wilson completed his hat trick in the 39th minute to seal the Linden team's 9-1 win.
St. Cuthbert's Mission finally broke their shackles in the 2019 tournament when they edged past Cummings Lodge in the final game. Looking like it would go down to a draw, Keon Kattou was the hero for St. Cuthbert's, netting a goal in the 59th minute for their 1-0 win.
The Petra-organised Milo Schools Football tournament will continue this weekend at the same venue.