…after tax profits increase by $116M; net interest income $2B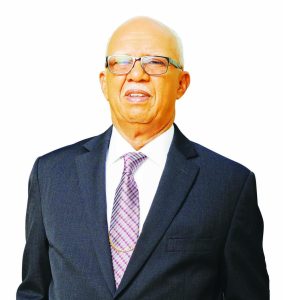 Citizens Bank has recorded over $800 million in after tax profit so far for the 2023 fiscal year, displaying improvements in not only its after-tax financial performance but also its interest income.
According to bank Chairman Clifford Reis's report, $838.2 million in after tax profit was recorded for the first six months of the 2023 fiscal year ending March 31, 2023. This is a 16.1 per cent increase compared to the first half of 2022, when they made $722.2 million in after tax profit.
When it comes to the income they made from interest rates in the first half of the year, this was $2.1 billion. Adjusted for expenditures, their net interest income was $2 billion… an increase compared to the $1.7 billion from 2022.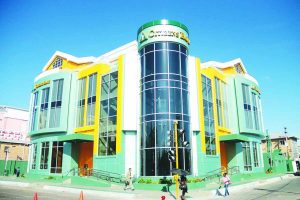 "Other income was $494.7 million, resulting in a surplus before non-interest expenses of $2.5 billion; this represents an increase of $366.3 million or 17.2 per cent over the corresponding period last (year)," the Chairman's report stated.
Meanwhile, the bank's operating expenses also increased. The Chairman's report listed operating expenses as $992.5 million, reflecting an increase of 19.0 per cent over the corresponding period last year. The bank attributed this to increased employment and procurement expenses.
"At March 31, 2023, the net loans and advances balance was $43.1 billion, compared to $34.0 billion at March 31, 2022. Net investments were $25.2 billion, compared to $23.8 billion at March 31, 2022. Total deposits balance was $79.4 billion, compared to $72.1 billion at March 31, 2022."
Also increased are payments to shareholders. It was explained that the Board of Directors has approved an interim dividend payment of $1.15 per share, compared to $1.00 for the corresponding period in 2022. The bank expressed optimism with Guyana's projected economic growth for 2023.
"The Guyana economy is projected to continue its trajectory of economic growth during fiscal 2023. Citizens Bank Guyana Inc remains ready to respond to the opportunities that will be presented, and is optimistic about a satisfactory performance during the remaining six months of the financial year," the bank stated.
It was recently announced that Banks DIH, the parent company of Citizens Bank, had recorded after tax profit of $3.068 billion compared to $2.820 billion in 2022 – another increase of $248 million or 8.8 per cent.
However, the Group's third-party revenue for the six months was $23.508 billion compared to $21.873 billion for the corresponding period in 2022. This represents a hike of $1.635 billion or 7.5 per cent. Revenue generated by the company in the first half of 2023 was $20.864 billion, raising by $1.296 billion or 6.6 per cent over last year's $19.568 billion.
Additionally, the unaudited operating profit before taxation for the company was $3.960 billion compared to $3.646 billion in 2022, that is, an increase of $314 million or 8.6 per cent; while the unaudited profit after taxation was $2.760 billion compared to $2.533 billion in the previous year, also an increase of $227 million or nine per cent. (G3)