Adhering to COVID-19 protocols
By Timothy Jaikarran
The current COVID-19 pandemic has rocked the world; it has crippled every sporting discipline in Guyana. Over four months have passed and the same can be said for the Crawford Memorial Turf Club (CMTC), which has continued to abide by the COVID-19 protocols and is urging everyone to do so.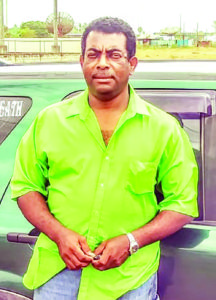 In an interview with Guyana Times Sport, Club President Marcel Crawford Jr said, "As far as horse racing, we have to adhere to the protocols. I don't think anybody should be doing any racing until we get an hand on this virus. I believe that we should wait until the Ministry come up with a medical solution. For now, all we can do is exercise our horses and await further instructions from the Ministry of Health."
He added that while other clubs have closed completely, CMTC has remained open as it would not discriminate against anyone who wanted to come and exercise their horses. Crawford noted that once the go-ahead for large gatherings was given, the club would be hosting a small five-cord race for the lower-class horses.
"The Government had asked the people to practice good hygiene and virtually protect themselves, so therefore we are asking our fans to adhere to the strict regulations about helping to curb the corona[virus]," Crawford explained.
He then thanked the fans for always supporting his events, and asked that they stay safe and look forward to bigger and better events from the CMTC when everything was settled.