The Full Court, comprising of Justices Brassington Reynolds and Sandil Kissoon, dismissed Opposition Member of Parliament Ganesh Mahipaul et al's appeal which sought to block the Government from scrutinising the monies requested by various constitutional agencies.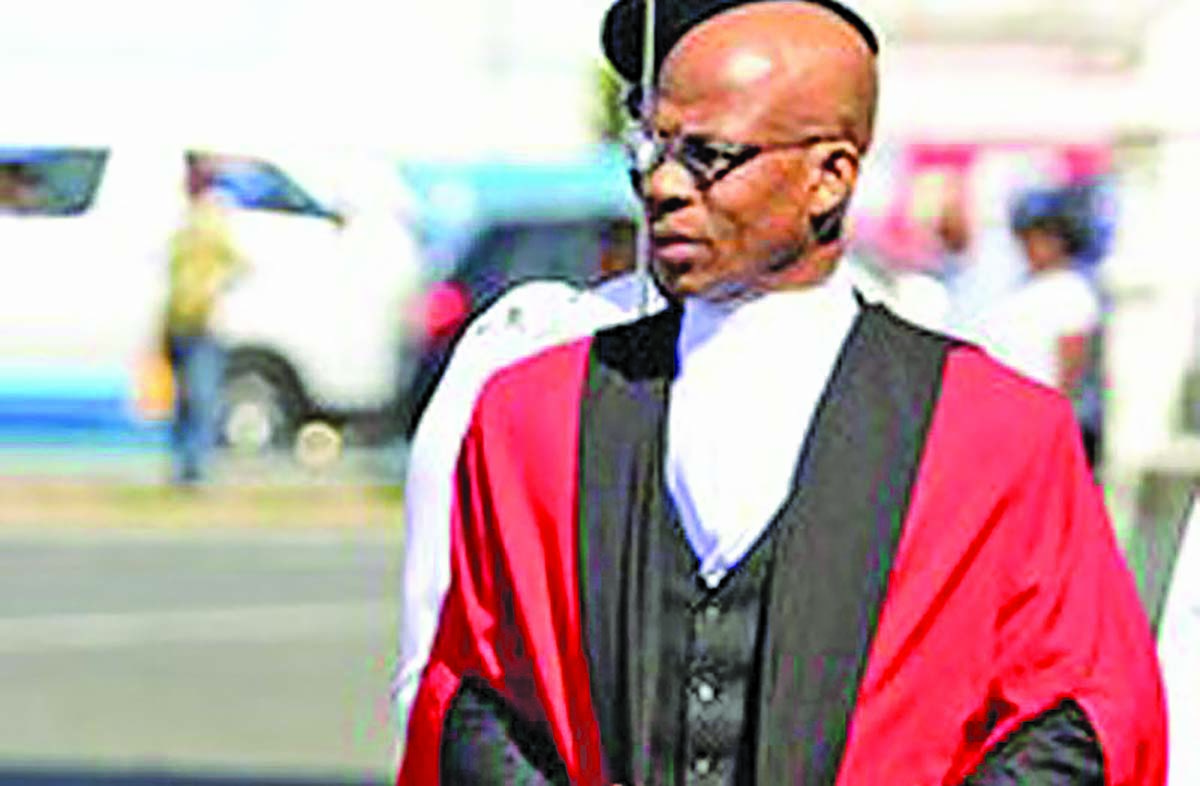 The judgement was handed down on Friday, September 10, 2021.
In early March, Mahipaul, APNU/AFC parliamentarian and Guyana Teachers' Union (GTU) General Secretary Coretta McDonald, Guyana Public Service Union (GPSU) First Vice President Dawn Gardner, Public Service Commission (PSC) Chairman Michael Somersall, Police Service Commission (PSC) member Clinton Conway, the Police Service Commission (PSC), and Teaching Service Commission (TSC) Chairman Allan Munroe, filed an appeal to have the March 5 decision of High Court Judge Nareshwar Harnanan set aside.

On February 22, Mahipaul and a number of persons filed an application against the Attorney General, Minister of Finance, Judicial Service Commission (JSC), the Supreme Court of Judicature, Guyana Elections Commission (GECOM), Ethnic Relations Commission (ERC), Human Rights Commission, Public Service Appellate Tribunal, Teaching Service Commission, Public Procurement Commission; Women and Gender Equality Commission; Public Service Commission, Office of the Ombudsman, Indigenous Peoples Commission, Rights of the Child Commission, Chambers of the Director of Public Prosecutions, Office of the Auditor General, and Parliament Office.
He asked the court for a declaration that the constitutional agencies are to function independently, impartially and free from the exercise of any control by the Executive and or any other entity; a declaration that the inclusion of the constitutional agencies as Budget Agencies in the schedule to and under the Fiscal Management and Accountability Act Cap 73:02 is inconsistent with the independence assured to those constitutional agencies in the Constitution; and a declaration that the inclusion of the agencies as Budget Agencies under the Fiscal Management and Accountability Act Cap 73:02 is wholly inconsistent with the independence and financial autonomy contemplated and provided for in Article 222A in particular and the provisions of the Constitution.
The court action had stemmed following the passage of the Fiscal Management and Accountability (Amendment) Act 2021 in order to streamline the budget process so as to improve efficiency and the effectiveness with which Parliament can consider the budget of the various constitutional agencies. The amendment of Chapter 73:02 of FMAA was to allow for the correction of a number of anomalies relating to the budget process for the constitutional agencies.
When Mahipaul and his supporters approached the High Court, he asked for eight conservatory orders, seeking, among other things, to prohibit the consideration and approval of the 2021 budget for constitutional agencies and the disbursement of budgetary allocations. They contended that those were wrongly laid before the National Assembly.
However, it was all dismissed by Justice Harnanan.
After the dismissal of the case, Attorneys Roysdale Forde, Khemraj Ramjattan, Raphael Trotman, Geeta Chandan-Edmond, Amanza Walton-Dezir, and Darren Wade filed Notice of Appeal and a Notice of Application seeking similar conservatory orders as they sought in the High Court.
The Office of the Attorney General and Minister of Finance were represented by Attorney General Mohabir Anil Nandlall, Solicitor General Nigel Hawke, and Deputy Solicitor General Deborah Kumar, Senior State Advisor Reanna Clarke, and State Counsels Teakaram Singh, Asasha Ramzan and Chevy Devonish. The Judicial Service Commission was represented by Stephen Fraser. The Speaker of the National Assembly and the Clerk of the National Assembly were represented by Pratesh Satram and Manoj Narayan.
The parties presented written submission to the Full Court. Having heard the attorneys for the parties, Justices Reynolds and Kissoon ordered and directed that the Notice of Appeal and Notice of Application be dismissed in view of the fact that the issues raised in the appeal and Notice of Application have been overtaken by substantive events, and, in fact, the substantive Fixed Date Application is fixed for ruling before Justice Harnanan on October 4, 2021.
They also ordered costs against the applicants/appellants to be paid to the Attorney General, the Finance Minister, the Judicial Service Commission and the Speaker and Clerk of the National Assembly in the sum of $50,000 each. (G2)