Even as the Guyana National Broadcasting Authority (GNBA) issued six radio licences to broadcasters during a Friday morning ceremony, the entity is warning delinquent operators to get their compliance in order by March 2018 or be taken off air pending legal action.
Speaking after the ceremony, GNBA Chairman Leslie Sobers announced the three-month grace period. He told media operatives that while some broadcasters have been making contact and working out payment terms, others are not so circumspect.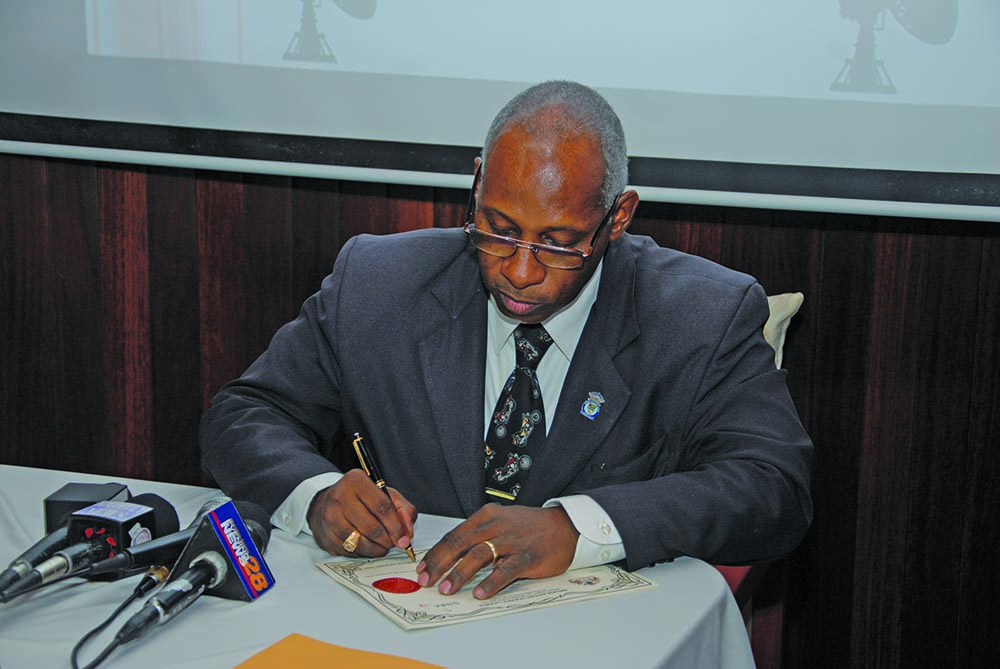 "They have been coming in and some have been working out arrangements where the backlog is a lot and they really want a grace period or payment term. But there are others who are quite blatant, and we will deal with them," Sobers related.
"Things are happening and once they bring themselves into full compliance, we will be licensing them. The converse of this is that those continually refusing or failing to bring themselves into compliance, we will not issue them with a licence. And when we don't issue them with a licence, we will call upon them to stop broadcasting and then take legal action against them if they don't."
Sobers emphasised that the Authority would not allow illegal broadcasts to continue after the first quarter of 2017. He said that as soon as this period is over, legal action will be taken against defaulters and any unlawful broadcasters still on air will be taken off.
"It (corrective action) has to be in the first quarter. Because we will not allow illegal radio broadcast to go on past the first quarter of this year. So that's a message to all illegal broadcasters, bring yourself into full compliance or be prepared to be taken off the air by March."
At the ceremony, six entities received their broadcasting licences, with Sobers announcing that they had brought themselves into compliance as of 2016. This is the second distribution exercise carried out by the authority under Sobers' tenure. In November of last year, six entities also received licences.
It is understood that the GNBA has been going through the list of compliant broadcasters, to determine who will not be reissued licences. The Broadcast Amendment Act of 2017 gives the GNBA broad powers to deal with broadcasters not in compliance.
In addition to this, the GNBA Board is also contemplating moving away from issuing one-year licences, rather issuing those that could last for two years. The law allows the GNBA to grant licences for not more than 10 years.