…accuse Govt of taking easy route out
Several Enmore Estate workers who have had their services terminated at the end of 2017 have said they believe that Government took the easy way out in dealing with the challenges facing the sugar industry.
The workers say they felt this was so because they were simply "collateral damage", and are from a constituency which traditionally supports the Opposition Peoples Progress Party (PPP).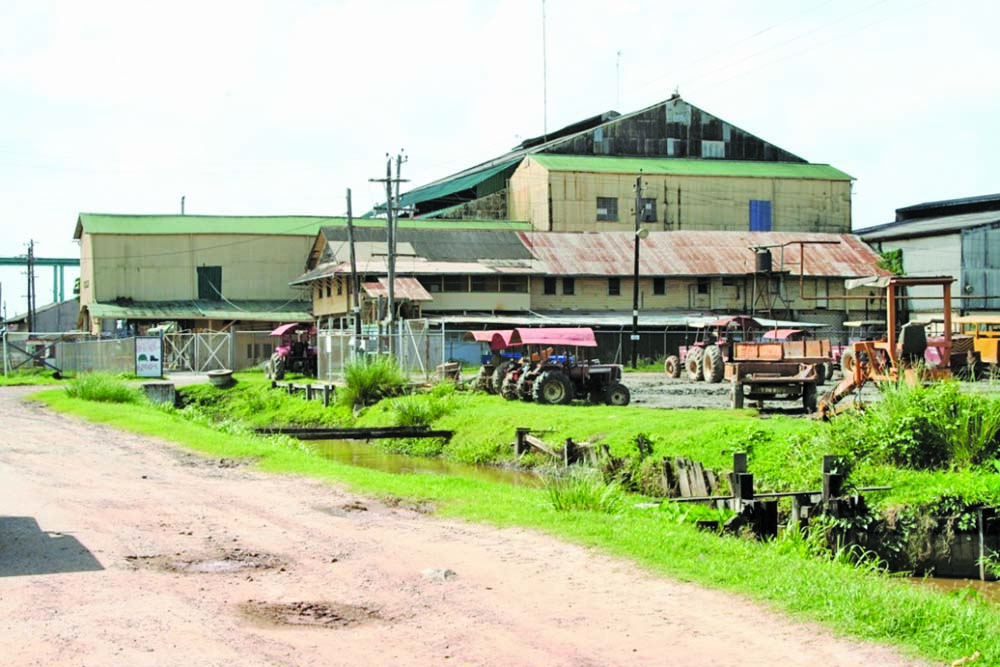 Their positions were confirmed as news spread through the quiet community over the past three days that the Demerara Distillers Limited wanted to buy the Estate over, along with its assets.
"I don't have much education, but I am no dunce…I know something was fishy about what the Govt do to we… How come Govt, with all dah money that dem get, can't save Enmore, but DDL could see this estate as profitable? I feel them man at OP (Ministry of Presidency) trade we off cause them ain't want to wuk hard to help abee poor people," Naresh Singh told this newspaper on Friday morning.
Singh has been working at the Enmore Estate for more than two decades. He says he has sent all of his three children to school while working as a cane cutter.
"I don't like deh in politics, but nuff people coming round from various business places, telling we to hold on, if they buy Enmore we gon get wuk… What did we do this Government…fuh them treat we suh bad?" he asked.
Another worker, Khemraj Persaud, said it was mind-boggling how the Government could just toss aside hundreds of workers who have laboured to make a contribution to the country just because it could not find other creative ways of saving the Estate.
"Enmore is one a de best estates dem get in this country. We does wuk hard and we does deliver on we target… I see DDL want de estate, and I know nuff body gon want de estate too… Why Moses could not a help we out lil? Why dem could not a see another way fa save all dem man wha lose dem wuk? This is rough; is real hard for everybody…," Persaud remarked.
Other sugar workers have declared their happiness that DDL came forward with an expressed interest in buying the estate.
"Moses and Ramjattan them tek deh easy way out… I neva expect dat… I know them man used to look into we interest, but now them can't show them face in Enmore…I feel like if dem sell we off and did not try enough to help we and we picknee dem," Harripaul expressed.
The estate workers also lashed out at the Guyana Agricultural and General Workers Union (GAWU) for not doing enough to help save the Enmore Estate and the livelihoods of its workers.
"Dem man a talk nuff fancy thing pon de TV, but we want action…we want strike…we want we money too, and we want justice,"Jaipaul Harripaul asserted.
Expression of Interest
Just recently, DDL submitted an Expression of Interest (EoI) to the Special Purposes Unit (SPU) to purchase the Enmore Estate.
DDL has raised concerns over Government's plans to downsize the sugar sector, and has recently submitted an Expression of Interest (EoI) to the Special Purposes Unit (SPU) of the National Industrial and Commercial Investments Limited (NICIL), and that EoI is currently under review.
President of the Guyana Agricultural and General Workers Union (GAWU), Komal Chand, said in response to this news said the interest shown by DDL to potentially purchase a sugar estate proves that the industry is still viable, and is worth keeping alive.
While the GAWU head maintains that the decision taken by Government was not well thought out, he said Guyanese may have to face the reality of the decision to sell these estates. But he is of the firm view that local buyers stand a better chance of efficiently managing these estates.
The process by which these estates are sold may be lengthy, Chand noted, explaining that the process is expected to be completed by mid-next year, since the SPU has to assess the value of the assets owned by the estates.
A company was late last year awarded the contract to carry out that exercise.
Although a commitment was made by the SPU to keep the Enmore, Skeldon and Rose Hall sugar factories operational until they are sold, hundreds of the workers of those entities have already been issued termination letter. (Michael Younge)