GCB-Rubis Bel Air U17 Inter-County Tournament…
Defending champions in the Guyana Cricket Board (GCB) Rubis Bel Air Under-17 Inter-County tournament, Demerara, are widely expected to retain their title.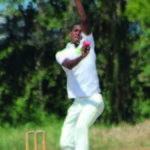 Having already defeated arch-rivals Berbice by eight wickets in the second round of play, they are now set to oppose Essequibo in the final round, scheduled for play today (Saturday, February 29) at the Georgetown Cricket Club (GCC) ground at Bourda.
In this tournament's other fixture, Berbice will oppose the Guyana Select U-15 Team at the Everest Cricket Ground.
After Demerara had defeated Berbice, player of the match, Alvin Mohabir, was delighted at picking up a match winning five-wicket haul, which was his first against Berbice. He disclosed that he had kept his game plan simple by sticking to line and length and waiting for the batsmen to make a mistake. He also expressed confidence that his performance would earn him selection to the Guyana U-17 Team.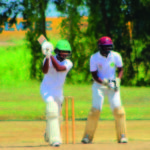 Meanwhile, West Indies youth batsman Mavindra Dindyal, who scored an unbeaten 50, declared his intention to finish the inter-county tournament with the most runs. This classy, right-handed batsman noted that were he to go to Trinidad and represent Guyana U-17, he would be aiming to finish with the most runs and help Guyana win that unfamiliar Regional U-17 title. He is doubtless one for the Guyana U-17 Team.
And Jaden Campbell, another sweet timer of the ball, has said he is happy with the unbeaten innings of 48 he scored against Berbice. A former Guyana U-15 batsman who is now a Demerara U-17 batsman, Campbell has said he considers himself as having some chance of making the Guyana U-17 Team. He has said that, if selected, he would want to help Guyana to victory in the Regional U-17 Tournament, and finish the season with the most runs.
Berbice, on the other hand, would want some of their star players included in the Select U-15 Team. With national selectors carefully observing play throughout the tournament, this final round of play can be considered a match in which they should endeavour to score as many runs as possible or take as many wickets as possible.
The Select U-15 Team have suffered narrow defeats, and have shown their ability to play good cricket. The likes of Rampertab Ramnauth and Salim Khan are likely to put in sterling performances for the Berbice team when the teams battle at GCC, Bourda. (Brandon Corlette)