Health authorities in Region Six (East Berbice-Corentyne) are reporting that more than 60 cases of dengue and several cases of leptospirosis have been recorded in the region.
This was revealed by Region Six Chairman David Armogan on Thursday. He said 67 cases of dengue and five cases of leptospirosis have been recorded in the region. He said the cases have all been linked to floodwaters.
"Now that the floods have receded for quite some time, we have had some dry areas so a number of areas are dry like in the Black Bush Polder, they don't have too much problems with flooding and a lot of the cases came out from the Black Bush Polder," he said.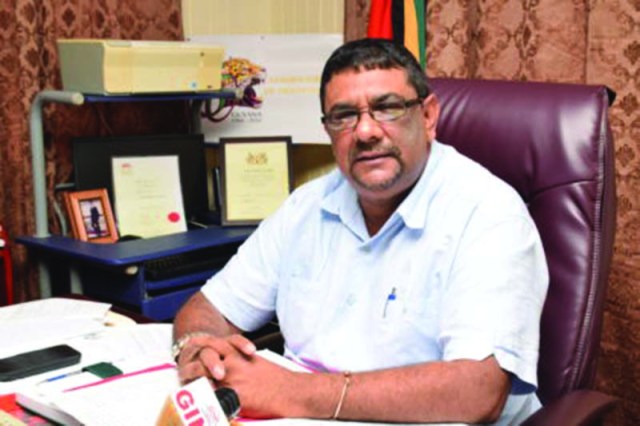 Armogan said it was hoped that the situation could be brought under control.
"We also had a few cases of leptospirosis and those persons are being treated."
He further revealed that the cases of leptospirosis were from Angoy's Avenue in New Amsterdam, while noting no deaths have been recorded.
Leptospirosis is a bacterial disease that affects humans and animals. It is caused by bacteria of the genus Leptospira. In humans, it can cause a wide range of symptoms, some of which may be mistaken for other diseases. Some infected persons may have no symptoms at all.
Dengue fever is transmitted by the bite of an Aedes mosquito infected with a dengue virus. The mosquito becomes infected when it bites a person with dengue virus in their blood. It cannot be spread directly from one person to another person.
Sometimes, symptoms are mild and can be mistaken for those of the flu or another viral infection. The symptoms may progress to massive bleeding, shock, and death.
Armogan, who has the responsibility of updating the media on developments, said he was only informed of the outbreak when there were 60 cases of dengue and two cases of leptospirosis.
"Sometimes people don't want to report 'is bad', but I am of the view that the press must be informed of what is happening and people too need to know, because we don't have anything to hide," he said.
The Region Six Chairman said health authorities have assured that the situation is under control.
"They have packaged some tablets and they were giving it to persons in the areas where they found that there was dengue," he said.
However, the Region Six Chairman could not say whether the pills being distributed were for prevention purposes or for a cure.
Armogan made the revelation while engaging the media at the Regional Boardroom in New Amsterdam. He said that he was informed that arrangements have been put in place to ensure that medication was available for persons who may be at risk of contracting either or both of the diseases.