World Press Freedom Day
…laud role played by media in 2020 fight for democracy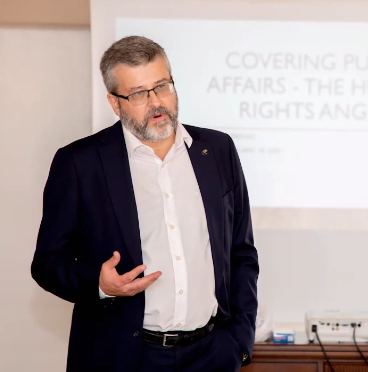 With Monday marking the 30th World Press Freedom Day, members of the diplomatic corps residing in Guyana have been extending messages lauding the achievements and work done by the fourth estate.
In a video broadcast, European Union (EU) Ambassador to Guyana Fernando Ponz-Canto hailed the work done by the media in Guyana, particularly during last year's fight for democracy and called press freedom a fundamental right.
"I want to highlight and commend the important role the media in Guyana played, in particular during and after the General Elections of 2020. This was fundamental and essential in this important process, which led finally to the declaration of results."
"And I want also to praise the fundamental role of Guyanese media in promoting progress across the board. In the pandemic context, the media also has a fundamental responsibility to play. And I have to say, if the media is disseminating the right messages, success is almost guaranteed," Ponz-Canto also said.
According to him, the EU remains committed to providing support to media not only in Guyana but around the world. Ponz-Canto explained that this support includes providing funding for capacity building workshops.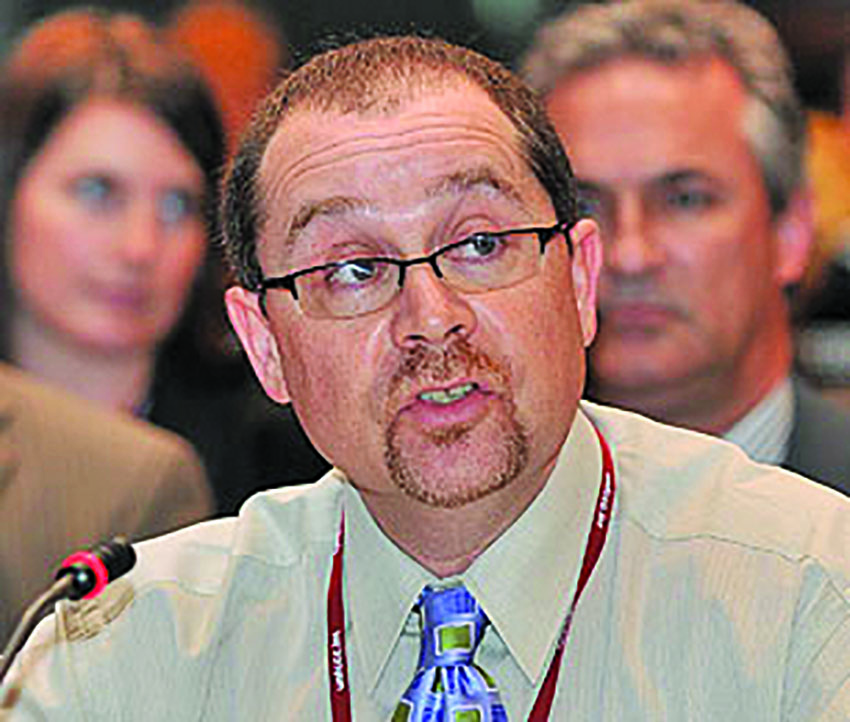 "With free journalism, the European Union reaffirms now its determination to defend press and media freedom within its borders, but also worldwide. In partnership with our friends, the authorities and civil society. Keep up the great work," he explained.
Canada
Meanwhile, Canadian High Commissioner to Guyana Mark Berman also extended best wishes on World Press Freedom Day, noting that journalists play an essential role in the daily lives of everyone.
According to him, this is particularly evident in the way the media has been an inextricable link between the authorities and the public in the global fight against the COVID-19 pandemic. Berman noted that this year's World Press Freedom theme, "Information as a Public Good" is highly relevant.
"Around this time last year, the world was stunned by the rapid spread of the COVID-19 pandemic. We looked to the media as a key source of information as we looked to learn as much as possible about this virus," he said.
"Since then, we've all stayed glued to our media outlets, whether by television, radio, newspaper and now – more than ever, the internet and social media – for updates about new developments, infection rates, vaccines and lockdown orders. The media has been essential in ensuring we receive timely and reliable information so that we can make informed decisions about our own safety."
According to Berman, journalists have put themselves on the front line of the pandemic by continuously working to deliver vital daily updates, telling important stories that affect society and dispelling false information over the past year.
And like his EU counterpart, Berman praised the role the media has played in returning democracy to Guyana. He also urged that the sacrosanct independence of the media be respected and preserved.
"Journalists have also remained on top of other key issues affecting our society. In the past year, journalists in Guyana and Suriname played a key role in ensuring democracy as both countries held national elections. The media brought us the stories from all sides, and asked key and tough questions to keep our politicians and public officials accountable," he said.
"In these matters, and others, we have seen that information is indeed a public good and Canada will continue to support the independence and freedom of the press, and the respect for journalists… we also condemn any attempts to stifle or limit the press and we encourage our partners and friends to support the vital work that our journalists play in the Caricom region, and around the world," Berman added.
This year's World Press Freedom Day is the 30th anniversary of the United Nations Educational, Scientific and Cultural Organisation (UNESCO) Windhoek Declaration for the Development of a Free, Independent and Pluralistic Press. With that declaration, the United Nations (UN) declared that World Press Freedom Day would be celebrated every 3rd of May. (G3)