Tiwatty Nandalall, a 62-year-old widow of Jib, Region Two (Pomeroon-Supenaam), is now counting her losses after a fire on Sunday completely destroyed her two-storey house, in which she had lived alone.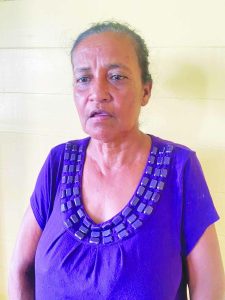 The woman, who was attending a religious function at Hampton Court when she received a message that her house was on fire, told this publication that a relative had threatened to burn down the house after the recent passing of her husband and son.
"My entire house is destroyed! Everything inside is damaged! I don't have a home anymore! I have to stay by my daughter for the time, cause I don't have anyone else to stay by. My husband and son passed away, and only me alone went living. I really need help getting back my house," Nandalall has said.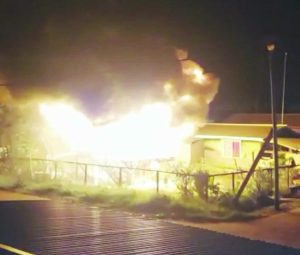 Anyone desirous of assisting Nandalall in the reconstruction of her home is asked to call telephone number 659-4656.