Outgoing British High Commissioner to Guyana, His Excellency Greg Quinn, was named an Honorary Life Member of the Everest Cricket Club as a token of appreciation for his work for the club and country.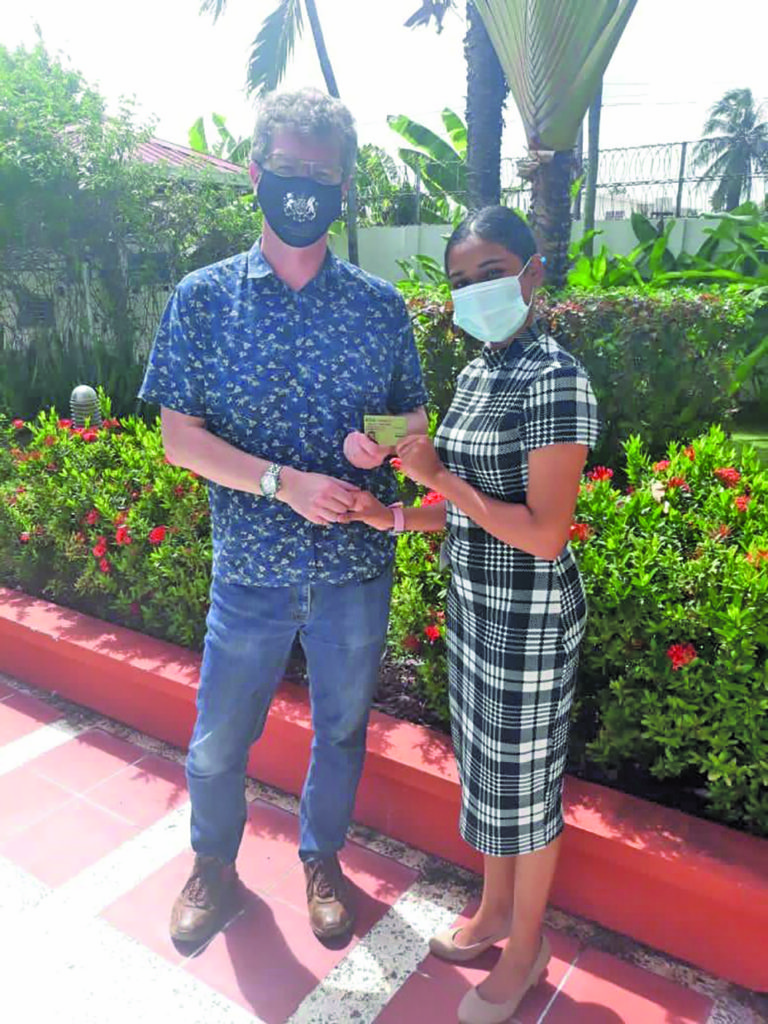 At a simple ceremony on Tuesday in Georgetown, Club Manager of Everest CC, Krista Norton, presented His Excellency Greg Quinn with the Honorary Life Membership card.
HE Quinn will soon depart Guyana after close to six years of diplomatic service here. Over the years, the sport enthusiast also developed a close connection with the historic sporting venue, where he once featured in a celebrity cricket match to raise funds for charity.
In a farewell message, President of Everest CC, Manzoor Nadir, thanked HE Quinn for his dedicated and outstanding service to Guyana, and wished him well in his future endeavours.
"Thanks for being a positive influence on our club and also a generous donor during the dreaded COVID-19 pandemic. Safe travels, hope to see you soon," he said.