The Government Analyst-Food and Drug Department (GA-FDD) has begun monitoring several Georgetown wharves following the revelation that spoilt meat has been used in neighbouring Brazil to produce sausages that are being imported into Guyana.
"The Department has initiated the process of exacting closer regulatory oversight (verification) on several containers currently on the city's wharves with sausages, to ensure the implicated brands were not imported into Guyana," GA-FDD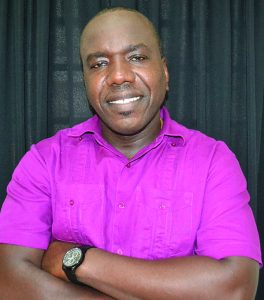 Director, Marlan Cole, has recently disclosed.
According to reports coming out of the neighbouring country, Federal Police executed an "Operation Spoilt Meat" exercise, and two major Brazilian meat packers/producers were discovered to be implicated in this practice. These are: FBR SA with trademark brands such as Friboi, Swift and Ceara; and BRF SA with trademark brands such as Sadia and Perdigao. These are the noted products for which it was suggested that spoilt meat was mainly used to "process different types of sausages".
GA-FDD further noted that it received official communication from the Agriculture Ministry in Brazil through the Office of the Guyana Mission to Brazil. Guyana's Ambassador to Brazil, George Talbot, was informed of the circumstances that surrounded the "Operation Spoilt Meat" exercise, wherein Inspectors in that country were accused of taking bribes to certify and facilitate export documentation for spoilt meat.
Cole has advised that all importers of sausages and other meat products from Brazil should "take the necessary precaution by removing and/or recalling any of the affected brands from our market, and to notify the Department of any shipment
(s) that is/are destined for Guyana."
Port Health officers have been encouraged to exercise greater caution in dealing with these imported products. The GA-FDD has also indicated that it would continue to monitor the situation, and would notify the general public and importers of any additional information that comes to its attention.
On Wednesday last, the Government Analyst-Food and Drug Department announced that some 2000 cases of tuna imported from China were refused entry into Guyana. The tuna containers were labelled "BUIWICK" instead of "BRUNSWICK", and the exact address of the manufacturer in the country of origin was not stated. The GA-FDD refused the cartons entry on the basis of the Laws of Guyana stipulated in the Food and Drugs Act Chapter 34:03 part (2) section (6), which prohibits importation of anything coming into the country with false, misleading, or deceptive information. In addition, the product was inadequately labelled, according to the Food and Drug Regulation of 1977, Regulation 18 part (2) (a) clause (3) – Labels.
The Department wrote to the Commissioner of Customs to suspend processing of the documentation of the known agency, as this "third party" deliberately facilitates the importation into Guyana of products which are substandard and/or inadequately labelled.
Consumers have been duly warned to properly examine labels, to ensure the 'country of origin' of products on the market and the exact names and addresses of manufacturers are clearly stated.