By Romario Samaroo
In an effort to sensitize urban areas on the developments and plans of the Guyana Amateur Bodybuilding and Fitness Federation (GABBFF), the Federation has set out on a series of outreach programmes targeting these areas.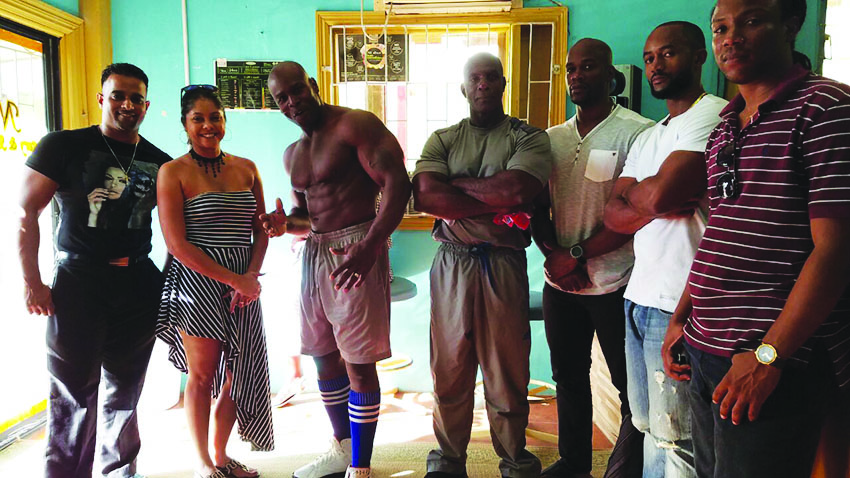 To date, the contingent has embarked on a journey to the ancient county of Berbice where they were welcomed by the Mayor of Corriverton, Ganesh Gangadin as well as the Mayor of the Mining town of Linden Carwyn Holland.
Speaking with Guyana Times Sport, General Secretary of the Federation, Lisa Ahmad indicated that this venture was one which has been in the plans for the GABBFF since coming into office on the basis that information was not being filtered into these regions as much as they would like.
Ahmad added that on the trip to Berbice, they met with a number of gym owners as well as the Mayor of Corriverton who has indicated their full-fledged support into the plans of the GABBFF, of which includes promotions and even the possibility of Berbice hosting competitions.
Berbice has made its mark on the Body building fraternity, most recently impressing with their influx of competitors in the past three years.
Speaking on the trip to Berbice, President of the GABBFF, Coel Marks tagged the outing as a "fruitful" one, where he acknowledged an agreement with those involved in the sport with "a goal of sharing the responsibility of Bodybuilding and our intent to empower and support the outlying communities."
He added that it was in these meetings that the topics of communication and information sharing were paramount as well as collaboration between the business community and municipality to promote the awareness of the sport.
Meanwhile in Linden, the Federation has received a notable interest in many of the fitness enthusiasts on becoming certified judges and trainers, following in the footsteps of their own son of the soil Franklyn Brisport-Luke.
Marks noted that the Linden journey was also a success, pointing out that there was a level of neglect that existed and that is something the federation is immediately looking to curb.
In an effort to revitalize the local competition, the federation intends to sanction all shows and provide athletes with more shows and platforms to showcase their talents.
It is expected that the GABBFF contingent will be in New Amsterdam today before making their way to Bartica on Sunday.