City Hall's financial woes
…"we are in a crisis, we need all the help we can (get)," – Mayor's plea
Garbage disposal contractors Puran Bros Disposal Services and Cevon's Waste Management Services have again suspended the services they provide City Hall,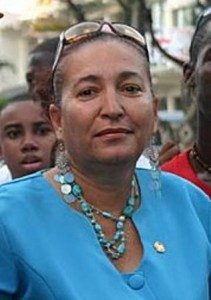 following the M&CC's inability to pay them more than $300M owed since 2015.
Cevon's, in a press statement on Friday, said its principals have been left with no option but to withdraw their waste/garbage collection services due to the non-payment of outstanding sums of money owed since August 2015 to date, and the non-honouring of an agreement made between the company and the City Council.
The company has, however, said it is hoping to come to an amicable solution with the municipality in the shortest possible time.
Mayor Patricia Chase-Green has said the municipality is in a crisis, and as such would be approaching central government for assistance.
The services provided by both Puran Bros Disposal Services and Cevon's Waste Management Services to the Georgetown Municipality cost a collective sum of $45M monthly.
City Hall has been unable to make steady payments to the contractors, and, as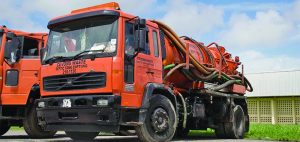 such, entered an agreement which mandated that the $45M monthly payment would be made by the end of the first week of each new month. However, the municipality has been unable to honour that agreement, and the contractors have been forced to withdraw their services until a solution is agreed upon.
Mayor Chase-Green has said she is not aware that the contractors have not been paid for the year 2015. She explained that there is a 'small' amount owed to the contractors for 2015.
"Negotiations are on, but we hope to come to an amicable decision. The reason (for them pulling their services) is that we promised we would pay current 2017 amount at least by the first week of every month. This month we have not been able to meet (this commitment) and we asked them for an extension of another two weeks to pay for the current month, which they have a difficulty with; and that is the reason for them calling off their staff," the Mayor explained.
The Mayor and a team were expected to meet with the contractors to iron out an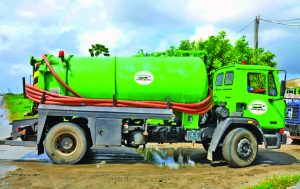 agreement. Chase-Green related that City Hall has obligations other than the contractors they have to meet. She notes that payment of staff is of paramount importance, and reveals that they still owe some staff from their June salaries.
"We have not received enough; we have just paid salaries and we still have some outstanding monies to pay our staff… We are saying we can get that ($45M) in the next two weeks, but if they (contractors) say they can't wait, then we could only talk with them and ask them to understand our position," she related.
"We will speak with our subject minister. If they are going to help us, I don't know; but we are in a crisis and we need all the help we can get," the mayor responded when asked if the M&CC would be seeking a Central Government bailout.
For quite a while now, the Mayor & City Council (M&CC) has been accused of being cash strapped, and on multiple occasions, work around the city has had to be halted, since the municipality was unable to pay workers.
Earlier this year, the council and its partners (the contractors) reached an agreement, which in substance said that the City Treasurer would focus on payment of the current accounts while working to find a modus vivendi to settle the outstanding debts for 2016, the M&CC said in a statement.
Meanwhile, the Council has said it would be putting alternative measures in place for garbage collection, and urged residents to ensure they properly dispose of their waste and await the arrival of the garbage collectors. They also say that the Treasurer's Department would be intensifying its revenue collection drive to recover money owed to the city.
At a meeting with stakeholders in April 2017, the Mayor had informed that the Council is cash strapped and requested businesses pay more for commercial waste disposal. Mayor Chase-Green had told the business folks that City Hall cannot afford to keep up with the weekly amount of $1.8M only to clear commercial waste.
Though there have been talks of the implementation of a new fee for commercial waste, City Hall officials have remained mum on just how much they are proposing to charge. Notwithstanding, the mayor threatened that should businesses refuse to pay the new fee, City Hall will have to resort to using the law to discipline them.
Town Clerk Royston King noted that even if citizens pay all of their outstanding taxes, the council would still fall short of enough money to cover everything it has to do. King said the implementation of a new fee is in order because the service of waste disposal is a very expensive one that the council cannot afford at the moment.
City Hall's inability to honour its payment obligations is one that has become a norm. (Lakhram Bhagirat)