Republic Bank foiled robbery
…female staff taken into custody as probe widens
Two policemen who were seen on closed-circuit television (CCTV) footage talking to the three young men who attempted to rob the Republic Bank's Water Street, Georgetown branch on Tuesday last have confessed to being part of the robbery.
The two, according to sources, have confessed that they helped plan the robbery, and have implicated a female staff of the bank in their confession. Investigator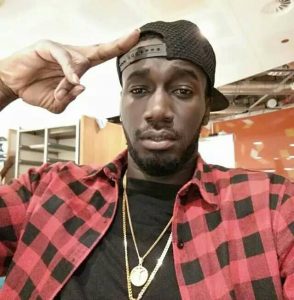 s have since arrested the woman.
According to the sources, the woman was supposed to facilitate the opening of the cash chute, but apparently developed the proverbial cold feet and did not act as planned.
Meanwhile, the two other suspects in the robbery, Jamal Haynes and Keron Saunders, remain in Police custody after Police applied to the High Court for an extension in the detention period since the 72 hours had expired.
Additionally, the owner of the car intended to be used by the bandits after the foiled Republic Bank robbery on Tuesday has since been arrested. It turned out that he is also a convict who was sentenced in absentia in 2016 for firearm and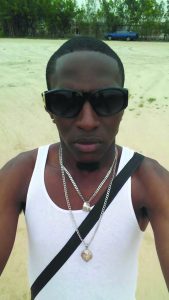 ammunition possession.
This was confirmed by Crime Chief Wendell Blanhum during a telephone interview with Guyana Times.
Recap
Pandemonium broke out at the Water Street branch of Republic Bank after Haynes held a colleague hostage while the others demanded money on Tuesday morning.
Nevertheless, members of the contracted security firm were alerted of the suspected bank robbery and called the Police for assistance. Upon realising that the area was surrounded, Haynes held a bank staff at gunpoint and escaped into the Vendor's Arcade.
Elton Wray, on the other hand, did the same and ran towards another section of the Vendor's Arcade where he made his way into a cook shop and pretended to be a cook. He was trailed and the Police opened fire, fatally wounding him.
Keron Saunders surrendered to Police, but it is suspected that a fourth person made good his escape. Now investigators are trying to ascertain if the taxi driver who claimed his car was hijacked is the fourth.
Meanwhile, a car bearing registration number PWW 1452, belonging to Wray, was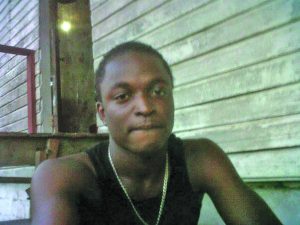 found parked at the Plaza Bridge in South Ruimveldt, Georgetown.
The dead 24-year-old man, also referred to as "Peas", was an agronomy graduate from a Chinese University who worked as a Research Assistant at the National Agricultural Research and Extension Institute (NAREI).
He was the son of a senior rank within the Guyana Police Force.