The Guyana Bank for Trade and Industry (GBTI) on Friday celebrated its 19th Anniversary serving the people of Region Two.
During a grand reception to mark the occasion, Chief Executive Officer of GBTI, Shazeela Shaw, urged businesses to have patience with the bank as it puts measures in place as required by law to come in conformity with the Anti Money Laundering (AML) bill.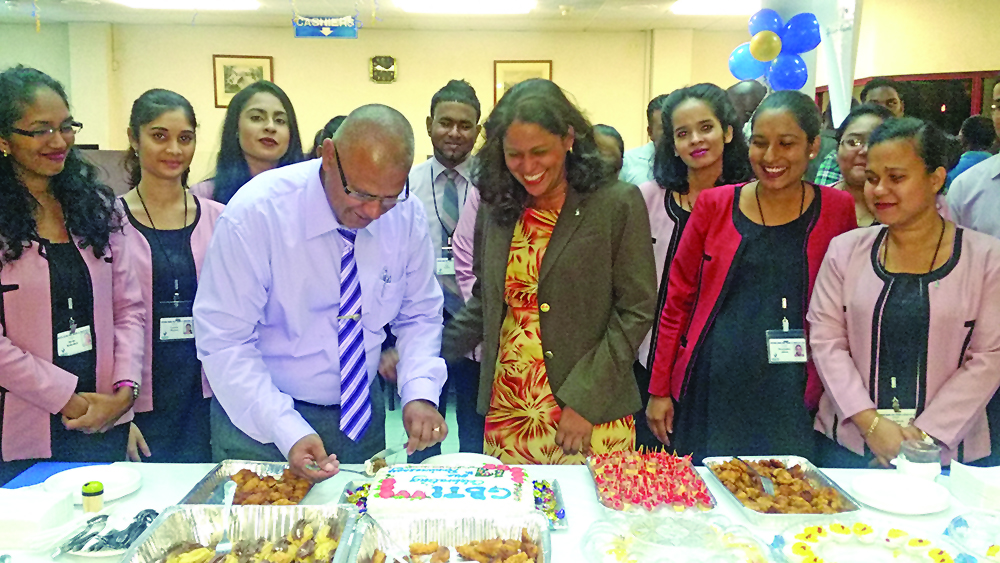 Shaw noted that the Anna Regina branch has grown over the years within the Pomerooon-Supenaam region, adding that businesses within the banking sector has "picked up" for the past seven months as compared to last year when there was a drastic decline in the rice industry.
The agriculture sector however, has been commended for the integral role it has played for Region Two's economy.
Shaw pointed out that records show there have been improvements since Government as well as millers sourced new rice markets.
On that note, the CEO said the bank through various avenues and forums will continue to engage Government officials by way of messages for them to invest in the agricultural sector offering incentives.
Shaw who has been in the banking sector for over 27 years said while there is focus on the oil and gas sector, it will take time to be nurtured and as such, there must be focus on the manufacturing sector as well.
Meanwhile Branch Manager, Dave Persaud, during his address said that the Anna Regina branch has remained efficient and reliable in offering its services to the public since its establishment in Region Two.
"We will continue to financially support businesses with the quality life stock loan as that loan improve personal growth as well as improves the standard of living of those accessing it," Persaud said.
GBTI recently launched its Education Saving Plan, also specially designed to provide parents with the ability to save and make post-secondary education a reality for their children.
The bank's kick-start educational loan plan also caters for potential and existing post-secondary education that gears to assist in tuition fees, books, accommodation and live-in expenses.
It also recently launched its new visa card which affords customers the opportunity to do online transactions. The new visa card eliminates the magnetic stripe and serves as a chip with stricter security measures.