The Georgetown Cricket Club (GCC) has expressed how saddened it is at the loss of two stalwarts of the regional cricketing fraternity: former West Indies batting great Sir Everton Weekes, and dynamic Guyana Cricket Board (GCB) Assistant Secretary and Selector Anil Persaud.
Sir Everton Weekes
The GCC has said of the late right-handed batsman from Barbados that he is widely regarded to have been one of the hardest hitters of a cricket ball the world has ever seen. Along with Sir Frank Worrell and Sir Clyde Walcott, he constituted "The Three Ws", who had been the cornerstone of West Indies' batting in the late 1940s and 1950s.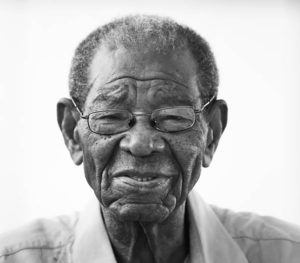 This trio had, for the first time in history, provided the Regional team with three world-class batsmen, and Weekes had arguably been the best of that three.
Sir Everton finished his Test career with the exceptional batting average of 58.61, which is the second highest among all West Indians, and is the eighth-best of all time for players who have completed their careers.
Moreover, he had held one of the most enduring world records in all forms of cricket: scoring Test centuries in five consecutive innings in 1948-49. It is a record that still stands after more than 70 years.
The Barbadian batting maestro had been an inspiration and mentor to many up-and-coming cricketers in the Caribbean. His outstanding personal contribution as a batsman and as a role model had helped to make the West Indies Cricket Team a force to be reckoned with, and had provided the momentum for its ascendancy as the undisputed premier team in the world for 15 successive years.
Anil Persaud
Outstanding performance on the cricket field is often the end result of exceptional work beyond the boundary; and in this area, Guyanese Anil Persaud had excelled, the GCC has said.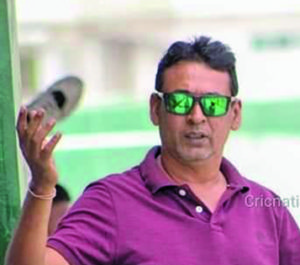 He had worn many hats as a player and cricket administrator, and had been a highly-regarded softball cricketer and dedicated coach, who had later made a name for himself as one of the leading lights of the GCB.
He had found time to provide loyal and diligent service as an executive member of the East Coast Cricket Committee and the Enmore Community Centre Cricket Club.
The Georgetown Cricket Club has said: "We recognise Anil for his commitment to the development of cricket in Guyana and his passion for the game. He made significant contributions in various aspects of cricket: as a player, coach, and especially in various administrative roles. His much-appreciated input spanned all levels of cricket — associate, county, and national — and his impact on the sport in Guyana was positive and lasting.
"Many young players will remember Anil for the assistance he gave to them in the development of their careers. Cricket clubs in various parts of Guyana have also benefited from Anil's expertise and input. There is no doubt that he will be sadly missed by the local cricketing community.
"The GCC extends its deepest sympathy to the families and friends of Sir Everton Weekes and Anil Persaud, whose contributions and devotion to cricket have brought immense honour to the sport at local, regional and international levels, and boundless joy to cricket lovers everywhere.
May they rest in peace."