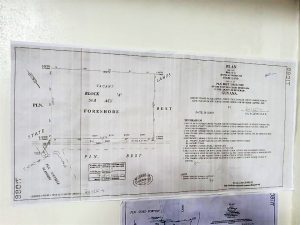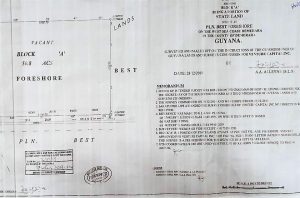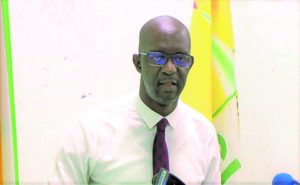 Following recent revelations of massive land grabbing by officials and associates of the APNU-fraction of the coalition Government, Chief Executive Officer of the Guyana Lands and Surveys Commission (GL&SC), Trevor Benn, failed to address the giveaway of prime lands on the Demerara River foreshore, which are expected to bring massive benefits to the recipients from the coming oil boom.
On Thursday, Opposition Leader Bharrat Jagdeo had revealed that there seemed to be a rush to give out prime lands at strategic locations where there lies possibility to develop shore based facilities. In fact, he disclosed that 50 acres along the western foreshore of the Demerara River, as well as 40 acres in the river itself— also toward the western side— were given away.
However, at a press conference on Friday to respond to the Opposition Leader's revelations, the GL&SC CEO did not address the giveaways in the Demerara River. He explained that he was only responding to claims of persons whom he received permission to provide clarity.
"I think it's unethical for me to discuss the names of our clients and the land they were given, but because their names were mentioned (Thursday), some of these people called and give me authority to speak on their behalf," Benn stated.
Jagdeo had revealed that Saratu Phillips was a common name in those leases and when contacted on Friday to ascertain the purpose of the land acquisition and plans for usage, Phillips asked Guyana Times to return the call at a later time but subsequent efforts to reach him again were futile.
Concedes
Meanwhile, Benn went on to address the land issued to Chief Elections Officer (CEO) Keith Lowenfield for lands at Bohemia, Berbice; which is the proposed site for the much touted deep water harbour project as well as possible shore base facilities.
It was explained that the application was filed since 2004 in the name of Charles Ceres et al (and others), including Lowenfield. Benn said that no title was issued for that particular land.
"When I got here and I saw the application, I insisted that it must be issued. I don't know what kept it back. I couldn't determine that. There was nothing stopping me from issuing the title and I did. Unfortunately, on that specific land, it turned out that a number of persons were squatting and we have since taken action to cancel that lease for 1000 acres," the GL&SC Head noted, while adding that this cancellation process started several months ago.
On this note, he disclosed that Lowenfield had since requested alternative land and that process has commenced. Jagdeo had flagged the allotment of lands to the Chief Elections Officer as "very worrying", especially with elections looming.
Nevertheless, Benn then turned his attention to the revelations on Ceres, claiming that there was only a small portion of land remaining at Liliendaal, which was given to the engineer.
Further, speaking with reporters, Ceres sought to clear the air and explained that the 4.5 acres at Liliendaal, together with 1297 acres in the Canje Creek, were awarded to him under the previous administration. The latter land, he noted, has since been relinquished.
The GL&SC Head claimed that he had nothing to do with the approval of lands to Advisor at the State Assets Recovery Unit (SARA), Eric Phillips.
It was alleged that 1000 acres was issued to Phillips in the Essequibo River back in April and another 1000 acres in the Demerara River. However, Phillips on Friday claimed that he applied for those land for commercial use since 2013 but his application was not found until 2015.
With regards to the claims of allocations to a former PNC parliamentarian and his relatives of over 10,000 acres in the Pomeroon River, which were issued recently, Benn noted that both cases of 2912 acres to Muriel Allen and 6,400 acres to the ex-MP were awards granted by a Court order.
Among the beneficiaries Jagdeo had named was the Head of the Project Management Office at the Ministry of the Presidency, Marlon Bristol, who in addition to land at Mocha Arcadia, East Bank Demerara, also received prime lands at Bohemia and Dalalwala in Linden.
According to the CEO of GL&SC, Bristol did indeed apply for the land and it was issued to him.
These two locations were some of the prime spots which Jagdeo had mentioned that were identified for major developments including shore base. However, when asked whether there were any indications by the recipient that those prime lands given out were to be used for any oil related activities, Benn responded in the negative.
Further responding to queries about whether these prime locations were earmarked for any specific development projects, the GL&SC Head admitted that while there are land for various uses, those uses change over time.
Manager resigns
Meanwhile, it was revealed at Friday's press conference that the Manager of the Land Administration Division at GL&SC, Michael Hutson, had resigned.
Asked whether there was any link between the Manager's resignation and these revelations, Benn said, "I don't want to link the two".
Furthermore, the Lands and Surveys CEO could not confirm whether the resignation is linked to a recent transfer of leased lands without the Commission's knowledge.
Threats to whistleblowers
Benn has since said that the Police have been notified about what he claimed to be "stolen" documents which were leaked to several persons, including the Office of the Opposition Leader. He threatened that the staff, if caught leaking information, would be dealt with "condignly".