…political parties must account for elections campaign funding – Attorney General
The financing of political parties without transparency and accountability can lead to corruption. Given Guyana's oil boom, the People's Progressive Party/Civic (PPP/C) Government has committed to enacting robust campaign finance laws that will ensure the receipt of funds by political parties is under legal control.
This was disclosed by Attorney General Anil Nandlall during a recent interview on a local radio programme.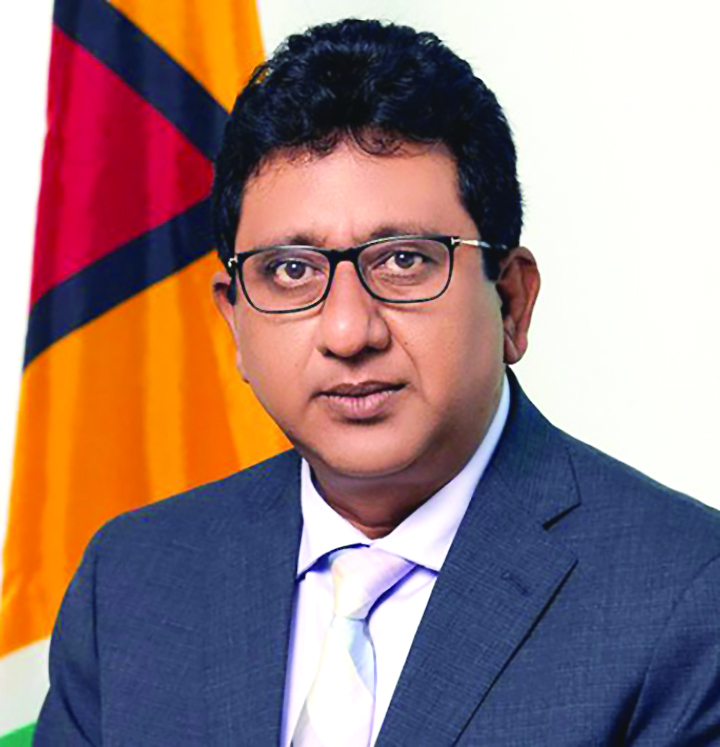 During the discourse, he reminded that one of the PPP/C's manifesto promises for the 2020 General and Regional Elections was to enact campaign financing style legislation and other measures in Guyana.
"Hold us accountable based on our manifesto promise," the Attorney General asserted. He went on to explained that we have reached a stage in today's democratic world where concepts such as campaign financing legislation can no longer be toyed with.
"The world has become too democratised, the world has become too transparent. Governance has become too accountable to leave these issues in a nebulous way; they must be regulated. There must be transparency when it comes to where a political party gets its financing from. It [the political party] must be able to make that type of information public for national and international scrutiny."
Against this backdrop, he is committed to having campaign finance laws passed before the next elections.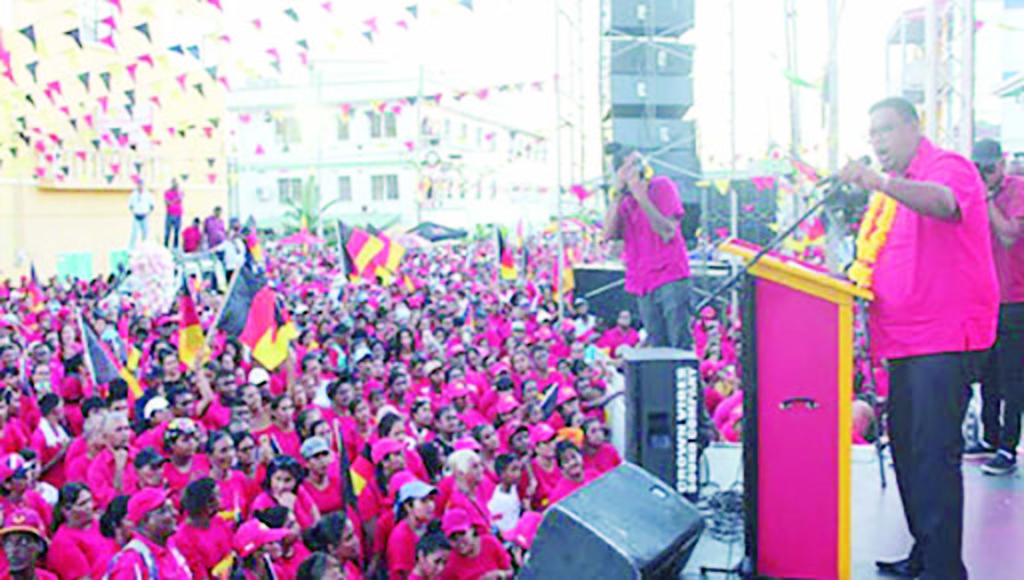 "Our manifesto made promises for this five-year period. It will be delivered before this five-year period in accordance with our manifesto. It may happen before the end of the year," the Attorney General stated.
He, however, noted that it will depend on the priority of the Government.
For instance, Nandlall pointed out that if an election is not looming then campaign financing laws may not be a priority. "Obviously, campaign financing relates to an election. But it should be done in adequate time in preparation for elections." Given that the nature of the Government is a bureaucratic process, he explained that things may take a long time to be implemented.
"Government by its very nature is a slow machinery. Things take a long time to happen, to materialise, to be implemented because Government must act transparently and with accountability at almost every level. That slows down governmental process…" the Attorney General noted.
Clear limits
The Organisation of American States (OAS), which fielded an electoral observer mission for Guyana's 2020 General and Regional Elections, recommended that existing legislation be revised and modernised to include clear limits on campaign spending.
The OAS mission also recommended that the laws should be amended to include identification of the sources of funding, the prevention of anonymous donations, and the limitation of private and in-kind donations to political and electoral campaigns.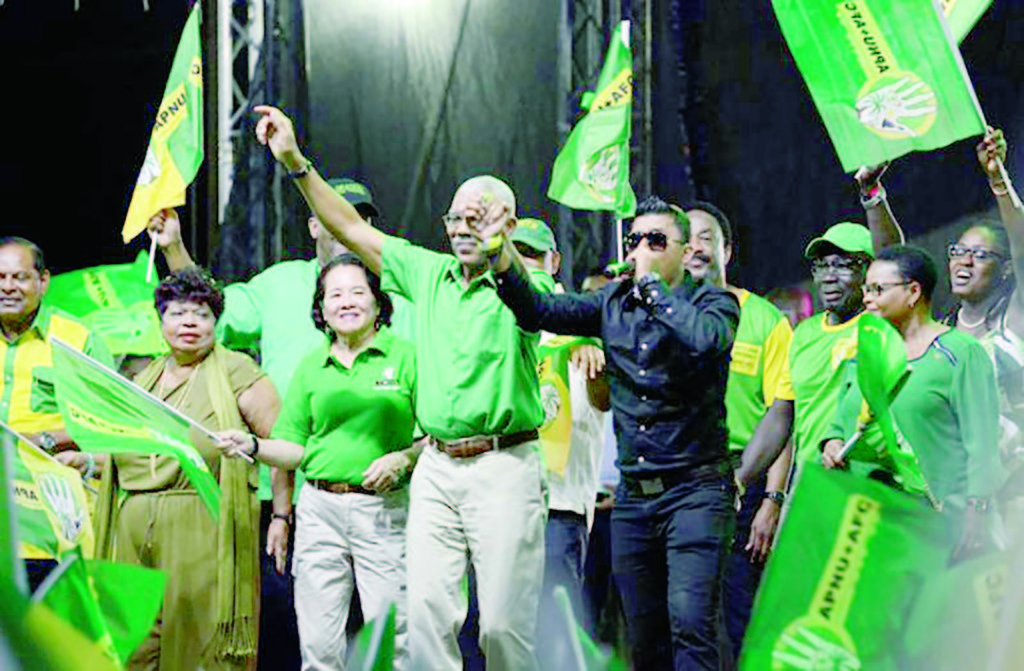 Laws about campaign finance are outlined in the Representation of the People Act. Mission Head, the late Bruce Golding – Former Prime Minister of Jamaica observed that the Act states that candidates and their agents must submit a report on their expenses to the Guyana Election Commission (GECOM) upon the conclusion of an electoral process.
He, however, noted that the provision sets a limit on expenses at US$250 per candidate. He noted, too, that the Act does not make provision for the disclosure of the sources of contributions received by candidates or their agents, neither are there effective enforcement mechanisms.
According to Golding, there are no expense reports that are submitted by candidates though it is required by law and there are no limits on campaign expenses, neither are there reports on contributions or donors. It was also observed that there is no "guidance on the use of State resources."
The mission said that consideration should be given to the inclusion in such a regulatory framework of State funding for political parties and campaigns.
Carter Center
In its final report on the 2011 General Election, the Carter Center said the need to create legislation to cater for campaign financing was important and even reiterated that in its 2015 report.
"To ensure realisation of the right and opportunity to be elected, legal reform is necessary to improve campaign finance laws. Legislation should be strengthened to routinely require disclosure of contributions and expenditures. Consideration also should be given to establishing reasonable limits on donations and expenditures to ensure that the free choice of voters is not undermined or the democratic process distorted by disproportionate expenditures on behalf of any candidate or party. A monitoring and enforcement body with oversight authority of compliance with campaign finance regulations would also be a positive contribution to Guyanese politics," the report stated.
The Transparency Institute of Guyana Inc (TIGI) has also weighed in on the issue of campaign finance laws. According to TIGI, political financing laws are about protecting the State from corporate and other interests and ensuring that incumbents avoid corrupt use of State resources, and ensuring access to resources for all recognised political parties among other issues.
The Alliance For Change (AFC) was pushing for the implementation of campaign financing laws. But after five years in Government, the party and its senior coalition member – the A Partnership for National Unity APNU) – failed to deliver on this.