Malta Supreme 40-Mile Road Race…
One day after placing seventh in the 35-lap feature event of the Universal Auto Spares 11-race cycling programme that was held on the inner circuit of the National Park, Walter Grant-Stuart took his talents to the West Side, and sprinted away with top honours in the 2019 Malta Supreme 40-Mile Road Race on Sunday.
He clocked a time of one hour, 42 minutes and five seconds in winning this eighth edition of the event, which commenced at Schoonord and proceeded to Bushy Park, before returning to the point of origin for the finish.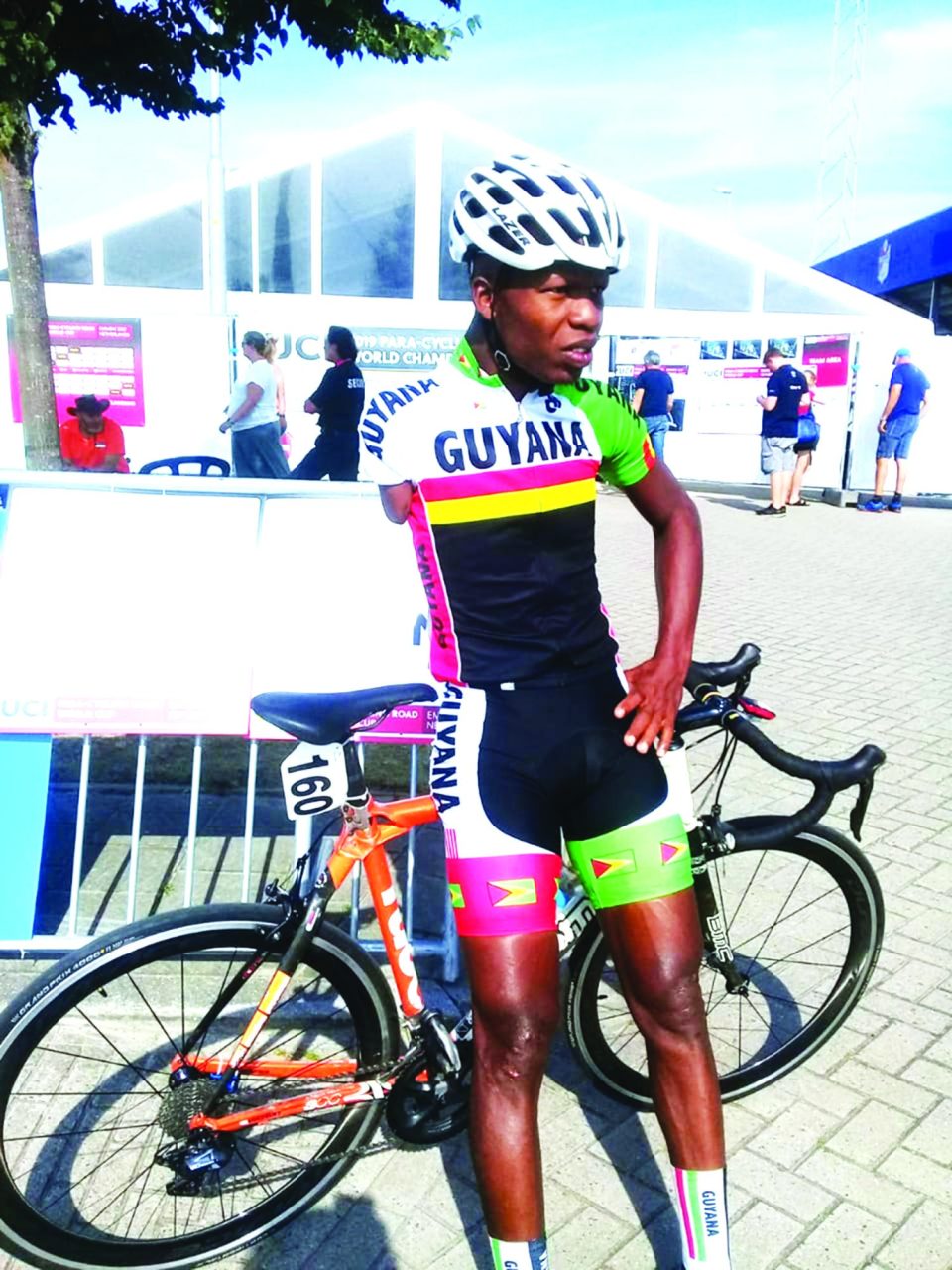 Grant-Stuart is a veteran cyclist who has one arm, and aspires to one day medal at a Paralympics event. He led break-away mates Marcus Keiler and Deeraj Garbarran onto the podium; while Adelie Hodge, Romello Crawford and Paul DeNobrega filled out the top six rewarding positions of the 31-man peloton.
This is the first win for the differently-able former national road race champion for 2019.
Other category winners were Jason Sampson (junior), Junior Niles (veteran under 50), Shane Bourne (Mountain Bike) and Denise Jeffrey (Female).
The cycling season continues on Easter Sunday with another road race.