…as WHO/PAHO urge precaution against measles outbreak
Despite frosty relations currently existing between Guyana and Venezuela, Guyana is ensuring that Venezuelans dealing with outbreaks of diseases in their own country are able to access treatment in Guyana.
This announcement was made by Minister of State, Joseph Harmon, during a post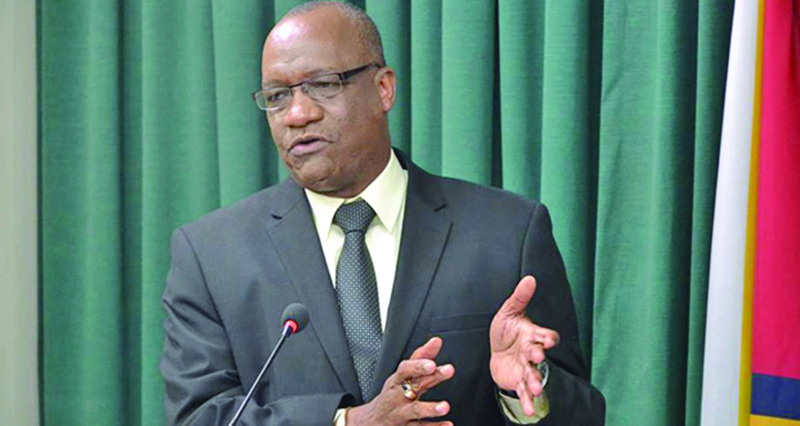 cabinet press briefing on Thursday.
Harmon disclosed that the matter came up during the last cabinet meeting, and Public Health Minister Volda Lawrence informed the cabinet of a recent outbreak of measles in Venezuela.
The information the minister provided to cabinet, Harmon related, came from the World Health Organisation (WHO) and the Pan American Health Organisation (PAHO). It is understood that the measles' outbreak occurred in the eastern Venezuelan state of Bolivar, which borders Guyana along Region One (Barima/Waini) and Region Seven (Cuyuni/Mazaruni).
"(They) have alerted member states of the risk of the outbreak occurring from imported measles cases, and have advised that Guyana ensure a high level of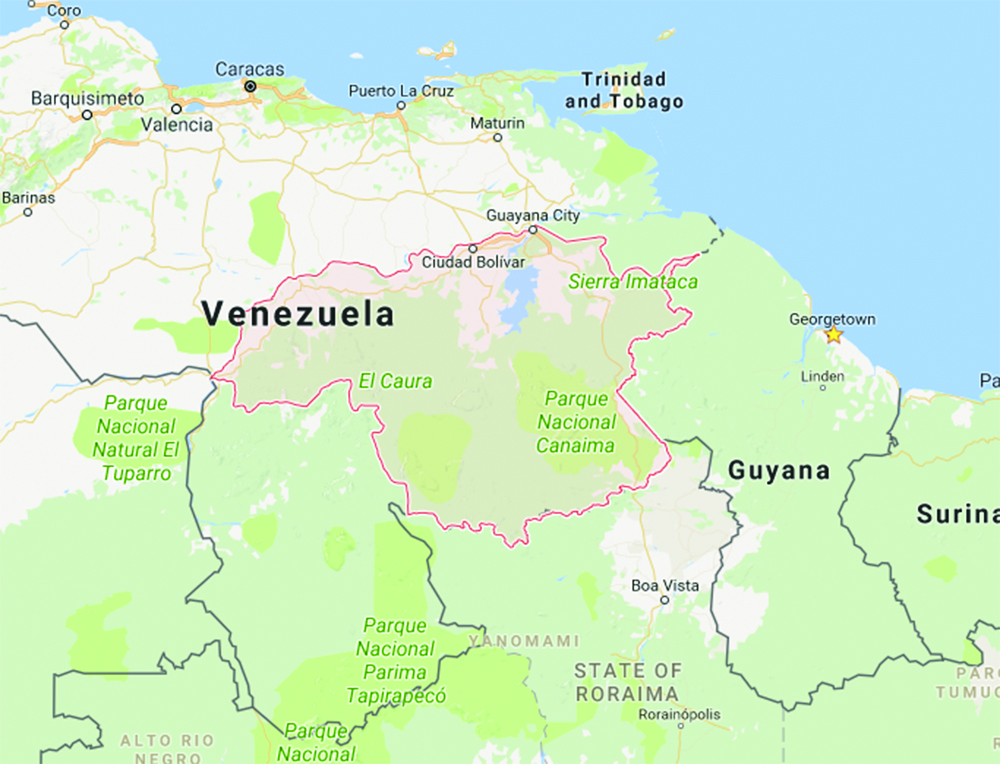 surveillance and adopt adequate vaccination measures to prevent the spread of the virus," he related.
"It was also reported that Venezuelan nationals were crossing the border into Guyana, especially at Region One, to seek medical treatment for malaria. Our last report was that there were at least 368 cases of malaria (reported) by our national health authorities in Region One, and the Venezuelan citizens who sought treatment were treated," Harmon continued.
Considering this to be part of Guyana's international humanitarian contributions, Harmon related that instructions were given for the Public Health Ministry to assist all comers. This assistance, he said, would encompass both Venezuelans and Guyanese who are living in the Spanish-speaking country.
There have been persistent reports of a shortage of basic services in Venezuela. This includes health services, due to a troubled economy and unrest that has gripped the nation.
Relations between Guyana and Venezuela have worsened ever since oil giant ExxonMobil announced in 2015 that it had found oil in Guyana. Venezuela has staunchly been against oil exploration in Guyana's Stabroek Block, where multiple oil deposits were found by ExxonMobil.
In fact, Venezuela's National Assembly had approved an agreement to reject the oil exploration activities in March 2017.
Venezuela, with almost 40 times the population of Guyana and a territory that is several times bigger, claimed, in 1968, the entire territorial sea of Guyana by means of the Leoni Decree, which has never been withdrawn.
UN Secretary General Antonio Guterres has appointed a new envoy to resolve the border controversy between Venezuela and Guyana. He has said he is ready to turn to the International Court of Justice to settle the issue if there is not substantial movement in that direction by end 2017.
Dag Halvor Nylander of Norway has been appointed to help broker a settlement until the end of 2017, with a strengthened mandate of mediation.