– no reason for shortcomings
Public Health Minister, Volda Lawrence and Deputy Chief Medical Officer, Dr Karen Boyle were heavily criticised by former Health Minister, Dr Leslie Ramsammy following reports that the Diamond Diagnostic Centre is not operating at its full potential.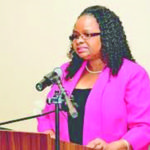 There has been an urgent call for nurses and midwives at the medical facility.
During an exclusive interview with Guyana Times, Dr Leslie Ramsammy noted that before the People's Progressive Party (PPP) left office in 2015, they would have established health centres and hospital nationwide which catered for the public and which were operating at 100 per cent capacity and as such, there should be no reason for the shortcomings at the hospital and health centres.
"There is no reason why the Diamond [Diagnostic Centre] should be functioning at 25 per cent capacity. There is no reason why the Port Mourant Optometry Centre to virtually be closed. There is no reason why large period of time major hospital like New Amsterdam cannot have X-Rays. There is no reason why the mortuary in many hospitals are still not functioning," Ramsammy noted.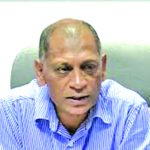 The former Minister boasted about the quality of the health care system under the PPP Administration while pointing out the negligence of the coalition Government to ensure that all Guyanese have access to quality healthcare.
"My belief is that this Government inherited a healthcare system that was made tremendous advancement and suddenly we find ourselves going backwards in terms of access to quality healthcare," Ramsammy stated.
According to Ramsammy's analysis, this backfall is unacceptable, since healthcare plays a crucial role in helping Guyanese, especially low-income families.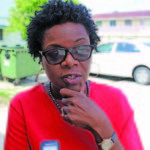 "My assessment of the health sector is that they have allowed it to deteriorate and to go backwards and that is unforgivable because healthcare belongs to all the people. We need to improve our health so that every citizen will be able to get help," Ramsammy added.
He further cited that public health in Guyana has rapidly declined since May 2015 and in some sections of the media, there have been reports of discourse stories highlighting the many struggles people endure as they try to access public health.
The Diamond Diagnostic Centre (DDC) was established in 2017 to function as a Level Three health facility, where some services, inclusive of minimum in-patient service, are being offered.