– another 1M barrels' lift set for November
Natural Resources Minister Vickram Bharrat believes that if the Brent crude price continues to hover around US$85 per barrel, Guyana could get about US$150 million for its last two oil lifts this year.
These were his sentiments during an interview with OilNOW, during which he related that Guyana's fourth oil lift was awarded to Aramco Trading Limited (ATL) late in September. He added that another lift of one million barrels of sweet Liza crude is set for November.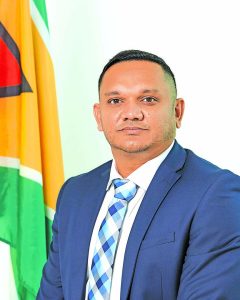 "Soon we will receive payment for the last lift we had with Aramco Trading Limited, and we have another next month. Based on oil prices now, which is between US$84 to US$85, if it remains…then we can comfortably get US$150M between the two lifts," he told OilNOW.
The Minister added, "With this projection, we are definitely closing the year with almost US$600M in the Natural Resources Fund (NRF), and then you add royalties to that and it is even more possible, and this is from Liza Destiny alone."
He explained that the Government is pleased with the performance of the sector amid the COVID-19 pandemic. On this note, he expressed his excitement with the other ExxonMobil projects, such as the Liza Phase Two and Payara, which are soon to come on stream.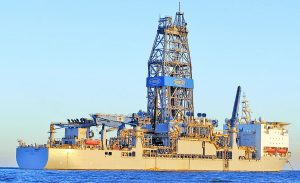 Earlier in the month, ExxonMobil made another find in the Cataback-1 well, which brings the total significant discoveries to more than 20 within the Stabroek Block.
The Cataback-1 well, the oil company stated, encountered 243 feet (74 metres) of net pay in high quality hydrocarbon-bearing sandstone reservoirs. It is located approximately 3.7 miles (6 kilometres) east of Turbot-1, and was drilled in 5,928 feet (1,807 metres) of water by the Noble Tom Madden.
Then back in September, the US oil giant announced that it found 220 feet (67 metres) of high-quality oil in the Pinktail well offshore Guyana. It was stated that the Pintail discovery, which was drilled by the Noble Sam Croft drill ship, is 21.7 miles southeast of the Liza Phase 1 project.
Additionally, Exxon was able to successfully appraise the Turbot-1 and 2 wells, where oil was previously found. In the case of the Turbot-2 well, drilling encountered 43 feet (13 metres) of net pay, separate from the oil previously encountered in the Turbot-1 well.
The Stabroek Block is 6.6 million acres (26,800 square kilometres). Exxon, through subsidiary Esso Exploration Production Guyana Limited (EEPGL), is the operator and holds 45 per cent interest in the Block. Hess Guyana Exploration Ltd holds 30 per cent interest, and CNOOC Petroleum Guyana Limited, a wholly-owned subsidiary of CNOOC Limited, holds the remaining 25 per cent interest.
Guyana, with US oil giant ExxonMobil as the operator, began producing oil on December 20, 2019 in the Stabroek Block. Guyana's oil revenues are being banked in the New York Federal Reserve Bank, where they are earning interest.
In August, Guyana received payment for its seventh oil lift to the tune of US$79,617,561.87, the largest single oil payment the country has received to date.
The Natural Resources Ministry has stated that the aforementioned payment was for 1,047,820 barrels of oil, which was extracted from the Liza Destiny Floating Production Storage and Offloading (FPSO) vessel on July 3, 2021.
The seventh oil lift brings the country's oil extraction to a grand total of 7,056,262 barrels, and accumulative earnings to US$388,777,840.
Guyana received its first payment of US$54.9 million for an oil lift dated February 19, 2020. The second lift, on May 21, 2020, was valued at US$35 million; while the third lift, which occurred on August 9, 2020, was worth US$46 million.
The fourth lift of oil offshore Guyana occurred on December 9, 2020 and came in at US$49.4 million in value. And on February 5, 2021, some 997,420 barrels of oil were lifted from Liza Destiny. A sum of US$61 million was paid for that lift.
During the 31st Sitting of the National Assembly, subject Minister Vickram Bharrat had reported that this amount plus royalties put the total in Guyana's Natural Resources Fund (NRF) at US$436 million, which remains untouched.