Despite the challenges imposed by the COVID-19 pandemic, two Guyanese women found inspiration to take a huge risk and plunge themselves into the world of entrepreneurship by launching their own skincare lines which guarantee natural, chemical-free self-care products.
Today, these women, Earlecia Heironymo, 24, and Rei-Launya Amsterdam, 31, are leading successful businesses and have all intentions of taking their brands to the next level.
Khayr Organics
Heironymo, owner of Khayr Organics, first launched her brand in March 2020.
"Khayr Organics is a personal care company for the conscious human. We curate personal care and wellness products for men, women, and babies seeking healthier lifestyle choices," she told Guyana Times.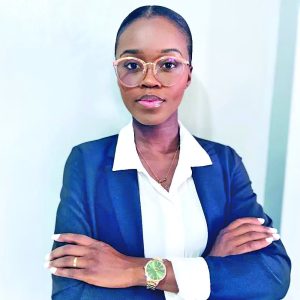 The thriving entrepreneur recalled wanting to develop her skincare line, because she believed persons, including herself, needed healthier options for wholesome wellness.
She added that she wanted to bring plant-based products to the market and show people that there were things right around them that could be used to heal their bodies and make them feel beautiful.
"I felt like persons, as well as myself, needed healthier options for wholesome wellness. I think that self-care is quite important and I wanted to bring plant-based products to the market… to show people that the things that we consume, the things that are growing around us are the same things that can be used in these products to heal us and to help us feel confident and beautiful," Heironymo explained.
The businesswoman noted too that the creation of her business was inspired by her desire to live a healthier lifestyle as well as help the people around her become aware that there were healthier options available as opposed to the chemical-filled products which are manufactured and sold by most cosmetic brands.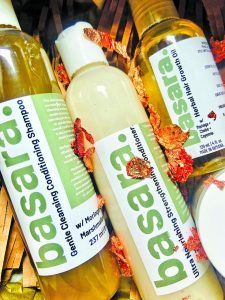 "I believe that my plant-based products bring a solution to those persons who are more conscious about what they use, how they use it, where it is coming from, and the process it is being manufactured by," she stated.
Some of the products available at Khayr Organics are hair oils, shampoos, leave-in conditioners, deep conditioners, scalp scrubs, body scrubs, body butters, shower gels, and much more.
In her vision for the near future, this ambitious young woman sees herself becoming an international name. The goal, she said, is to expand her reach and have her products sold in supermarkets and beauty supply stores, and to supply hotels and salons with bulk products. Additionally, she has plans to start manufacturing consumables and have Khayr become a wide-reach wellness brand.
According to Heironymo, meeting production demand has always been a problem for her, since almost all of the raw materials used for her business as well as packaging have to be imported. This is challenging, because import duties and freight charges are extremely high and she sources some of her ingredients from as far as Africa.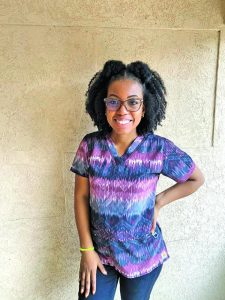 Khayr products can be purchased via the official website at www.khayrogx.com or via Instagram @khayrogx. You can also place orders via WhatsApp at +592-665-6266.
Eden Clay
Having a science background, it was easy for Amsterdam to narrow down the perfect formulas for all of her exceptional skin-care products. Amsterdam launched her product line Eden Clay in February 2021, defying the odds the COVID-19 pandemic had imposed on the economy.
The entrepreneur, who is also a Dental Surgeon attached to the Health Ministry and a lecturer at the University of Guyana, shared that she spent quite some time perfecting her formulas before her launch last year.
Amsterdam said that she always had a love for skincare as she would often create Do It Yourself (DIY) body scrubs for her personal use.
She explained that it was at the height of the pandemic that she decided to expand her passion for DIY skincare and learn more about cosmetics formulation and creating formulas.
"Eden Clay is a personal care brand where our products enrich your self-care rituals; customers are able to reimagine their mundane self-care routines as luxurious, indulgent rituals."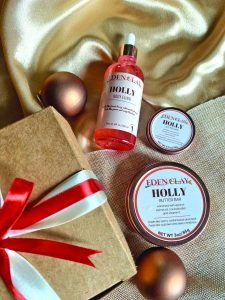 According to Amsterdam, she created her business after recognising there was a gap in the market when it comes to skincare.
"Basically, I saw a hole in the market where skincare was either two things: mundane or just to address a specific skin issue, there wasn't a lot of time and presence that was being placed into the little things, just the relaxation that comes from being able to set a relaxing environment, indulge in self-care that makes you feel good and offer an overall boost to your mental health. And I wanted to create products that created that vibe for my customers. I was big on making sure that the products were pretty, because obviously pretty things and just feeling good about your environment makes the biggest difference in terms of motivation to get things done. And, of course, the products needed to be great for the skin but also smell amazing, because who doesn't love to smell amazing?"
Amsterdam added that the pandemic shed some light on the need for people to diversify their income and as a result, she forged ahead with her idea to turn her hobby of making skincare at home into a business.
"I think the world stopped in 2020 and we all were faced with the question of diversifying our income. This hobby that I've had for multiple years, became a very interesting idea that was at the front of my mind," Amsterdam expressed.
Her line consists of three products: the body elixir which is an oil-based moisturiser; whipped body polish, an exfoliator; and a solid lotion bar which aids in keeping skin soft and supple while maintaining its healthy barrier.
Interested persons can purchase these luxurious products via Eden Clay's Instagram or Facebook pages @edenclay.gy or WhatsApp at +592 625 2510. The option of browsing products before purchasing is also available at DatYogaShop, which is an entrepreneur collaborative space located at 39 Anira Street, Queenstown, Georgetown. [Tassia Dickenson]