The Centre for Excellence in Information Technology (CEIT), an initiative between Guyana and India's Governments, is expected to take another turn in an effort to cement Guyana's place as the Information and Communications Technology (ICT) centre for the Caribbean.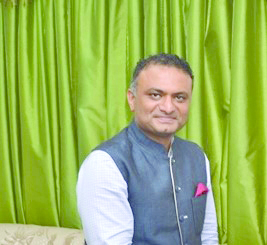 Indian High Commissioner, Dr KJ Srinivasa told Guyana Times that the state-of-the-art facility, which was commissioned back in 2019, had some issues in relation to utilisation.
"There were some issues – the utilisation was about 50 per cent because of the issues so we had requested the Government of Guyana to consider getting the Private Sector and the autonomous industries and institution centres and the Government of Guyana to join the training there.
"One of the other requests was that the Government of India is willing to upgrade that centre into the Caricom Centre for IT. So that will enlarge the scope of the project, we will upgrade the centre with further investment and that will attract people from the Caricom and Guyana will be the IT centre for the Caribbean and that will be a big thing. We are very happy that the Government of Guyana has agreed to that proposal and we are going to start working on that," he informed.
The Indian diplomat said that they are happy that the Government agreed to the proposal and work is expected to commence soon.
The US$1.5 million facility, which is located at the University of Guyana's Turkeyen campus, houses two laboratories as well as a classroom and is an initiative between the Guyana and Indian Governments.
The establishment of the CEIT is intended to allow Guyana to lean on India – a leading ICT innovator, in its quest to improve public service delivery.
At the time of commissioning of the centre, former Indian High Commissioner to Guyana, Venkatachalam Mahalingam noted that the initiative served as a part of his country's drive to boost the ICT sector within friendly bilateral States.
The Centre for Excellence is the second that India has aided in setting up in the Caribbean region. A 2016 MoU signed between the two countries saw the Indian Government contributing US$1 million into the project including the provision of hardware for the labs and classroom.
The first batch of training commenced in April of 2019.