By Lakhram Bhagirat
"The world's evolving, but we have people that are still living in ancient times and don't really recognise or accept males as nurses. They often discriminate against those same male nurses," says Nurse Bishnunauth Ryan Deosarran.
The nursing field has always been considered a place for women, resulting in the men who become nurses being discriminated against. Almost every male nurse would relate at least one instance where they were discriminated against for their career choice.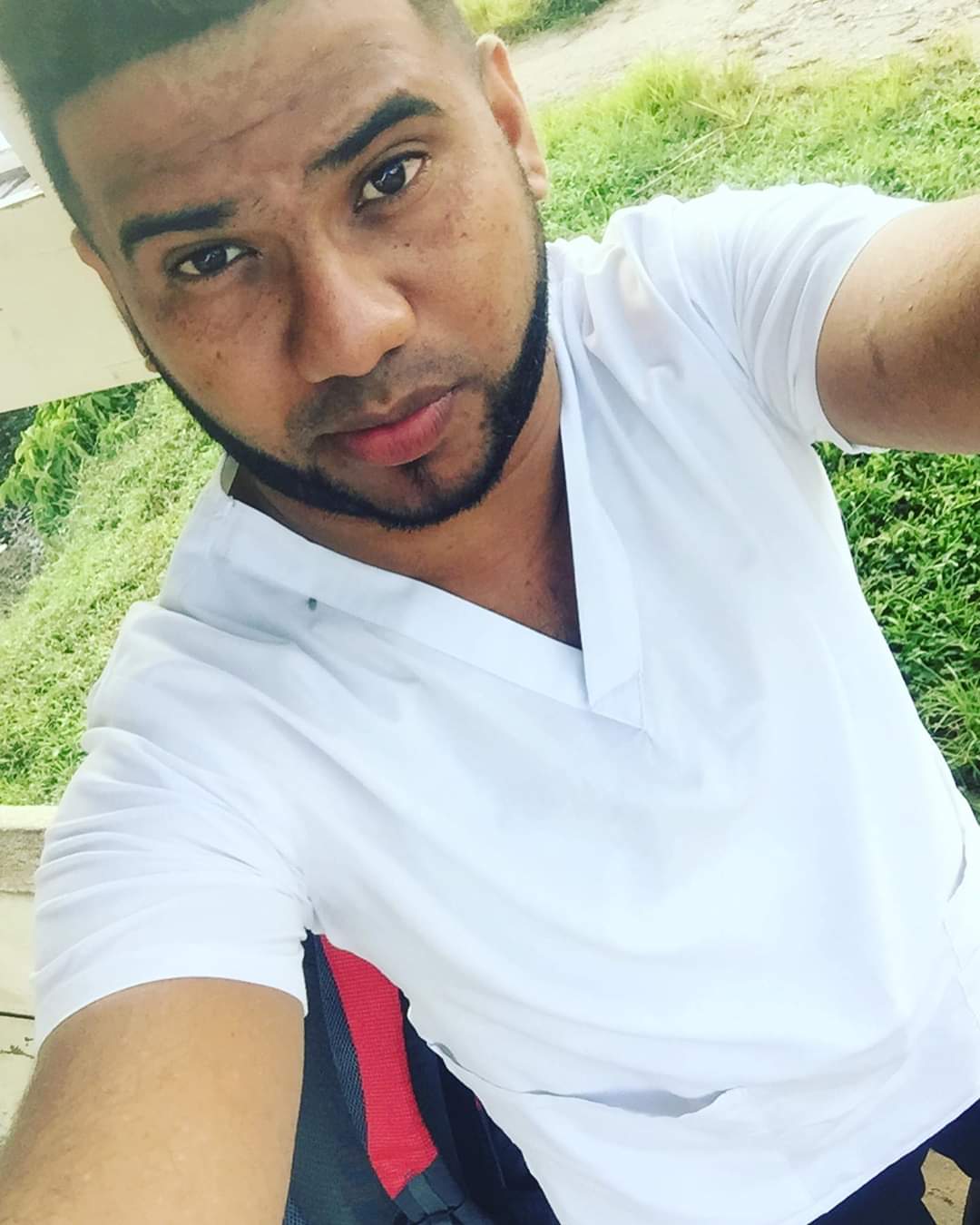 According to the 25-year-old Deosarran, despite being categorised as less masculine,  male nurses are never discriminatory in the execution of their duties. They would quite often go above and beyond to ensure that quality care is delivered to their every patient – whether it is appreciated or not.
Deosarran has been a nurse for over six years now, and it is a profession he sees himself in for a very long time. For him, seeing his patient recover fully is one of the most fulfilling parts of his job.
"I remember once I worked with a patient who was very ill and had a very low prognosis, but that patient pulled through. To see that patient walk out the hospital alive was one of the best moments I had in my career. It is very comforting to know that you provided optimum care for that person and they recovered," he notes.
"Another memorable experience during my career was on a night shift: I asked the midwives if I can assist in a delivery and of course, it was a long and scary process, but at the end when the baby was delivered, when he came out crying, it was a magical moment, since it was my first experience in the birthing of a tiny human. There is also this great feeling of accomplishment when former patients recognise you on the street and thank you for the quality of care you delivered," the young nurse added.
The young man hails from the Essequibo Islands-West Demerara Region and has always been in the business of helping people. However, he never really considered a career in nursing.
The former Patentia Secondary School student joined the Ministry of Public Health's Nursing Programme in 2012, and so began his journey in the medical field. He is currently a student at the American University of Peace Studies, where he is reading for his Bachelor's Degree in Psychology.
"Honestly nursing was never a career choice for me. I had always wanted to do veterinary medicine, but after applying to numerous schools to study, the first place that I got accepted was the Nursing Programme. I figured it's an opportunity and nursing is a great profession and a very wide scope, so I decided to take up the challenge and choose nursing," Deosarran revealed.
"After being a nurse now for approximately six years, (it) means a lot to me now. When I think about it, I am fortunate that I get to make an impact on someone or their loved one's life and having that feeling of contentment after providing care for individuals, it's something that makes you proud."
For Deosarran, a nurse is someone very special and not everyone is cut out for the profession.
"Honestly, I believe that nursing isn't cut out for everyone. I believe that we were chosen by the supreme being to be a nurse, because you have to have the ability to adapt and adopt changes and be able to face up with all the challenges that come with being a nurse," he said.
It is a known fact that nurses are not properly compensated for their contribution and this sometimes poses a deterrent for them. Deosarran notes that nurses should be properly compensated since their work is invaluable.
"I think for me nurses should be recognised more, because we are the ones that spend 8 and hours with the patients. We know everything about them. How they breathe, eat, sleep. They should have a better package for nurses – finances, health care, allowances, benefits, educational opportunities. We should also have better working environment and adequate resources so we can provide better health-care services.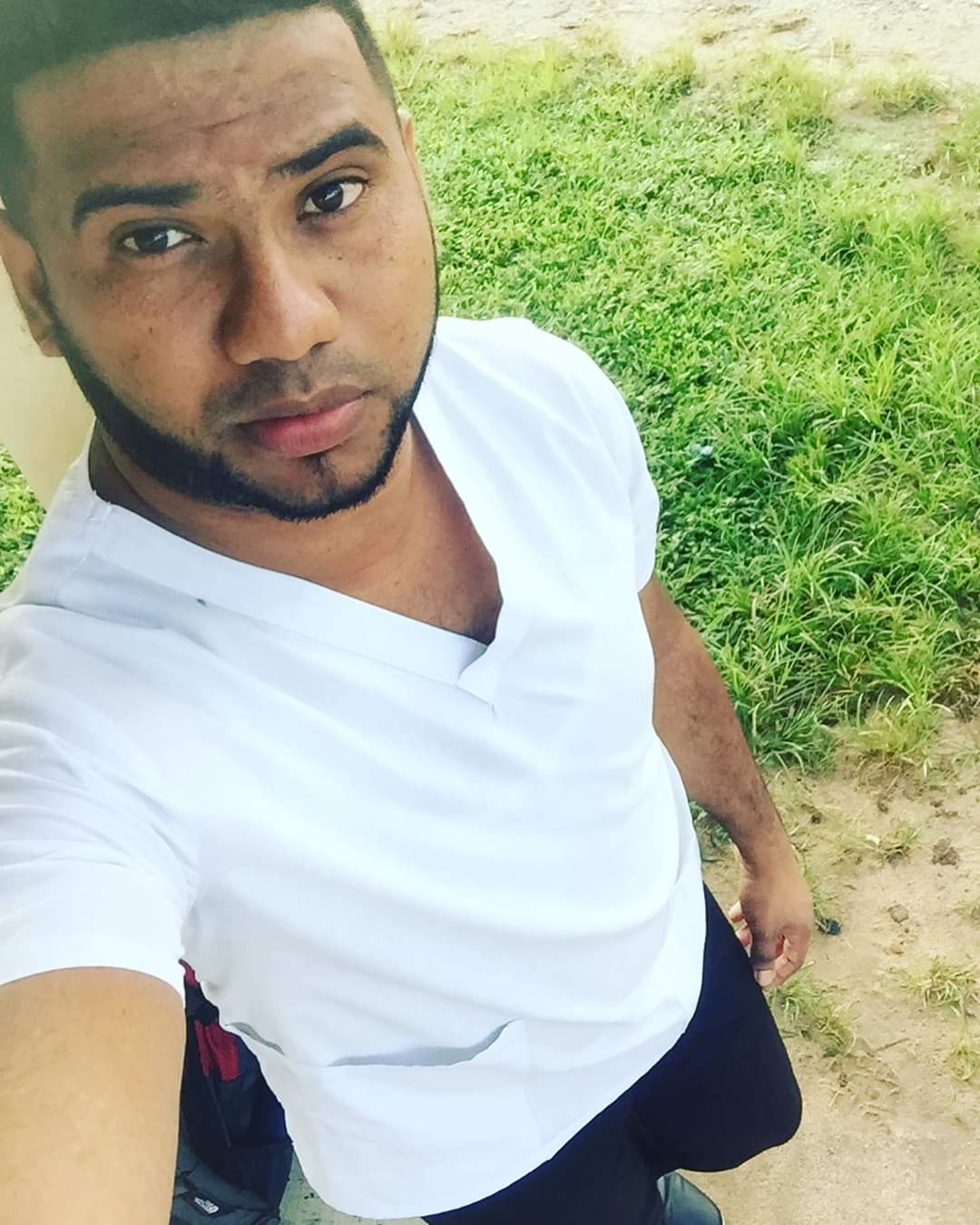 When asked what advice he has for aspiring nurses, Deosarran said "the sky is the limit and once you're up for the challenge, you should go for it. All the hard work will eventually pay off when you see that your care and effort positively improve someone's life. You should be dedicated, skilled, thoughtful, courageous, strong, encouraging, compassionate, respectful, supportive, inspiring, selfless, nurturing, understanding and reassuring. When you feel like quitting, think about why you started."