The man who had raped and assaulted an underage girl as she walked home from a friend's birthday party is challenging his 13 and a half years' prison sentence by arguing that it is "too severe".
Convicted in 2021 of manslaughter, for which he is currently serving 15 years' imprisonment, Corwyn Arthur, 36, of Linden, Region 10 (Upper Demerara-Berbice), was found guilty of raping and assaulting the teen girl following a jury trial in March of this year.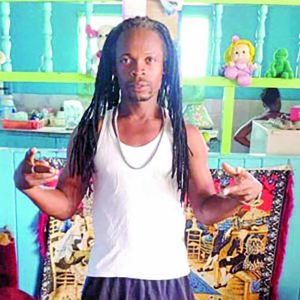 Arthur, called "Cross Eye", had been on trial before Demerara Sexual Offences Court Judge Priya Sewnarine-Beharry for the incident, which had taken place on December 17, 2013 in Linden.
In a Notice of Appeal filed on his behalf by Attorney-at-Law Dexter Todd, the convicted rapist/killer has notified the Court of Appeal of his desire to appeal the sentence imposed by Justice Sewnarine-Beharry on the ground that it is "too severe in all circumstances of the cases".
It was reported that the girl, then 16, was walking home from a friend's birthday party that night when she noticed a heavily tinted car driving behind her. Arthur, whose face was covered, came out of the car and attacked her with a knife. While running away from him, she tripped and fell onto the roadway.
This had given Arthur the opportunity to drag her into the bushes, where he had attempted to pull off her underwear. The victim had managed to raise an alarm, but Arthur, in retaliation, had dealt her one blow to her head with the knife he was carrying, and had demanded that she give him what he wanted.
He had then slashed her on the forehead with the knife, and raped her without using a condom. After committing the act, he asked her if she had any valuables, before making good his escape.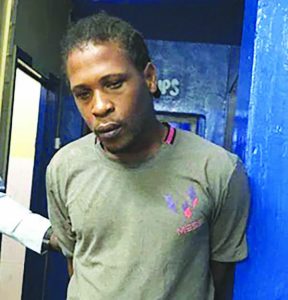 He was later arrested and identified by the victim, who is now 24, as the man who had raped her. She had been able to identify him by the presence of several identification marks, including a scar on his abdomen.
In the end, Arthur was sentenced to 13 and one-half years on the rape charge, and 18 months in prison on the assault charge. the sentences will run concurrently.
However, the 13-year sentence will take effect only after he completes serving the 15-year sentence for manslaughter.
Meanwhile, Arthur was sentenced to 15 years in prison for fatally stabbing his ex-girlfriend's husband to death in 2018. Initially indicted for the capital offence of murder, Arthur opted last year to plead guilty to a manslaughter charge, admitting that, on May 10, 2018, he unlawfully killed 40-year-old taxi driver Claude De Jonge, also known as "Sonno", of Linden.
It was reported that De Jonge was stabbed to death while at the home of his girlfriend, who reportedly once shared a relationship with Arthur. De Jonge was found lying motionless in a pool of blood next to the front door of the house. At the time, he was clad in trousers and his body bore several stab wounds to the neck, shoulders and abdomen.
Arthur, who was acquitted on a rape charge in 2009, has a similar charge pending against him at the Demerara High Court. (G1)