– says Govt will not allow employees to suffer
Guyana is open for business and welcomes foreign investments but there should be an amicable labour relationship between employers and employees and all businesses must adhere to the nation's labour laws.
This was the message of Labour Minister Joseph Hamilton on Sunday during a one-day seminar hosted for Chinese entrepreneurs, at the Chinese Association building, Brickdam, Georgetown.
The Minister stated that he is aware that businesses will work to make good returns on their investments, but the Government will not allow the law to be disregarded in the process.
Minister Hamilton noted that the PPP/C Government will not sit idly by and allow employees to suffer at the hands of their managers. To this end, the Ministry has been able to increase labour officers from 16 to 26 and these officials will be assigned to every region.
"Because when you have a difficulty at any workplace, in my view, it helps no one. First, there is downtime of business, that means the businessman suffers, the employees suffer because they might not be earning during the period and generally, the economy suffers based on the type of business that is involved," the Minister told members of the Association.
He pointed out that the Ministry will no longer be the "death announcement bureau" which means it is taking a stern approach on health and safety in workplaces — an issue the Minister has made a priority since taking up the portfolio in August 2020.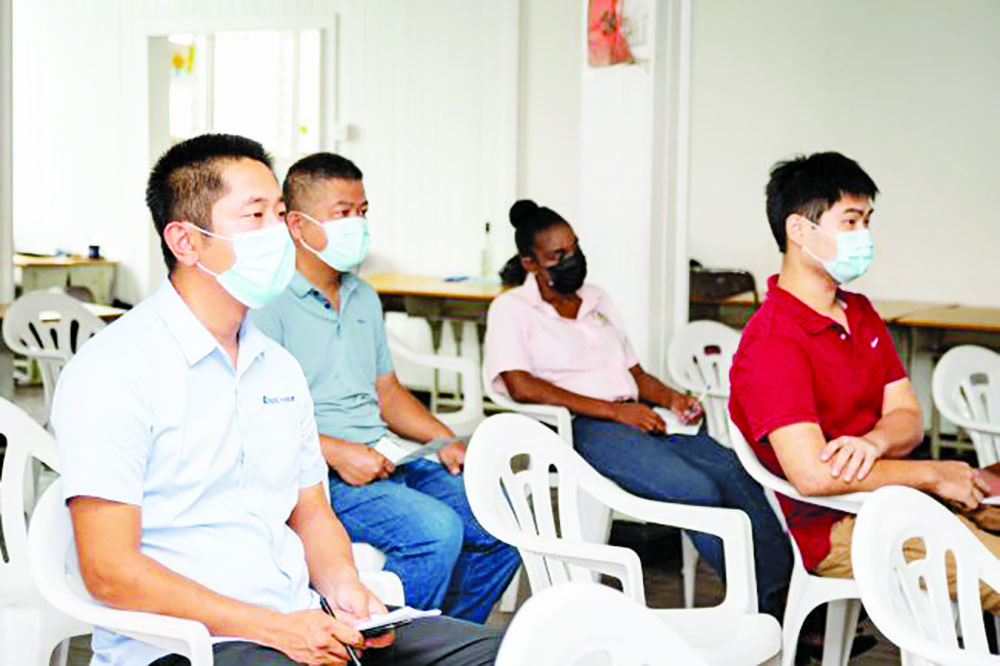 Therefore, the Ministry is also increasing the complement of staff from nine to 30. These officers responsible for ensuring health and safety in the workplaces will also be dispatched to all regions. Region Four, however, will be sub-divided into Georgetown, East Coast and East Bank.
"The officers will be interfacing with employers to ensure that workers work in a safe space and that they go back to their families in one piece when the afternoons come."
Minister Hamilton related that he is also willing to lend support to the Chinese business community through a range of services offered by the Ministry of Labour. One such area, he said, is the Central Recruitment and Manpower Agency.
This Department was established in 1944, tasked with registering applicants for employment, taking note of their qualifications, experiences, and desires with the objective of placing them in suitable employment while providing career guidance and counselling.
Further, the Labour Minister underscored the effective function of the Board of Industrial Training (BIT), saying that persons are being trained with various technical skills and can become an asset to establishments.
"Last year we trained 2000 persons and this year we hope to train 3500 persons. BIT is the premier institution in Guyana by the law to work along with companies to place apprentices. So, I say to you, business people, this might be a good facility to utilise, where you bring young Guyanese into your operations at our expense.
Because when the apprentices are functioning in your company, they are paid a stipend via BIT and therefore you can have an employee or employees becoming a part of your company that we are paying for you to train," the Minister added.
He noted that the Ministry is reviewing the labour laws to make the fines more punitive to ensure full adherence. Following Minister Hamilton's remarks, presentations were conducted on child labour, the Termination of Employment and Severance Pay Act, and the Occupational Safety and Health Act. This segment was facilitated by officers from the Ministry.