Ambassador of the United States of America, Sarah-Ann Lynch, the British High Commissioner, Greg Quinn, the Canadian High Commissioner, Lilian Chatterjee, and the Ambassador of the European Union, Fernando Ponz-Canto said that the lack of a credible process for the tabulation of results for Electoral District Region Four (Demerara-Mahaica) would result in an illegitimate President.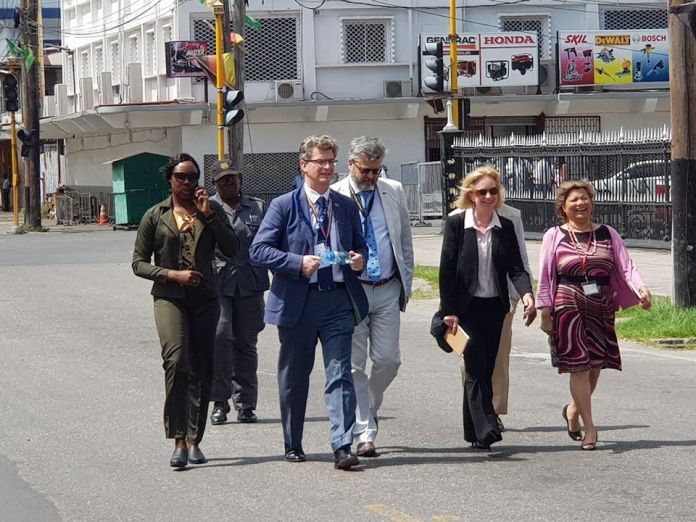 The four Diplomats left the Guyana Elections Commission's (GECOM) Command Centre at the corner of High and Hadfield Streets, this morning after they observed the lack of a credible and transparent process.
They later issued a joint statement in which they state, "The Region 4 tabulation process this morning as it was clear that a transparent and credible process was not put in place by the responsible officials.  Further, we are concerned about intimidation tactics we observed against those seeking to ensure that a credible process is followed."
"We must be clear that in the absence of a credible process, as directed by the Honorable Chief Justice, it is our view that any results for Region 4 which will impact the overall results of the 2 March elections will not be credible and a President sworn in on the basis of those results will not be considered legitimate," the Diplomats warned in their statement.
They also urged a solution of the impasse before it leads to the isolation of Guyana.