"There is a huge increase in membership," says Bowling
By Timothy Jaikarran
The GTT Guyana Open is scheduled for October 30-31, 2021 at the Lusignan Golf Club (LGC). As the time gradually draws near, many of Guyana's top golfers will be pushing in the extra work to ensure they bring their "A" game on the given days.
The players will also be anxious, as the LGC has declared that players who participated in tournaments from September 18 to October 25 would be eligible for consideration for free entry into the Guyana Open tournament via a competition format.
The points for free entry will be for the 10 best net scores for each tournament. Also, points will be awarded to the top five players of the day, based on their net scores. The player who accumulates the most points at the end of the exercise will be declared the winner, and can participate in the Guyana Open without having to pay the tournament fee.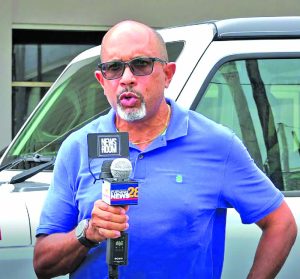 In an exclusive interview with this publication, LGC Secretary Chet Bowling gave an update on the current process leading up to the big day.
"The Lusignan Golf Club is very grateful and happy that a company of GT&T's status has decided to be the title sponsor of the Guyana Open golf tourney. Having a company like that on board demonstrates the value that the LGC brings to the market in terms of companies doing their corporate social responsibilities. The agreement with GT&T goes beyond the Guyana Open, as they are going to do a charity tournament later in the year, and other aspects we are discussing as it is a long-term agreement," Bowling said.
He went on to credit the grounds staff, noting that the fairways and greens were in fantastic condition as they have done an excellent job of sprucing up the place.
He relayed that registration of overseas players continues, owing to the fact that there has been a huge increase in membership, and members want to join and get on the bandwagon as the Guyana Open approaches.
The course is currently in pristine condition. If the sunny weather is maintained until the tournament commences, it may be able to add an extra 50-60 yards of driving on the given day.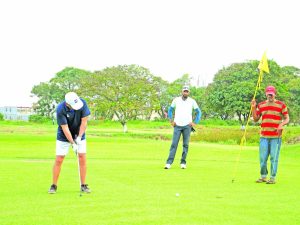 Chipping on a dry surface will be instrumental, hence the greens have to be watched. If the weather does change, and there is a bit of rain before the tournament, the game's play would expectedly be different.
So, many players will come out in their numbers as they prepare for whatever challenges lie ahead, as they vie for the title of GTT Guyana Open 2021 Champion.