Linden's eldest resident, Agatha Campbell, called "Mama Gathie", has passed away at 105 years old, just three months shy of her 106th birthday.
A resident of Linden's first community, Christiansburg, the centenarian died at her home on Wednesday; and according to relatives and close friends, "She lived a full life".
Relatives had reported that although Campbell's memory had begun to fail prior to her death, she had no major health issues, and her eyesight was excellent.
Her caretaker, Maxine Beckles, recalled being with the centenarian shortly before she died. She said Mama Gathie will be missed dearly.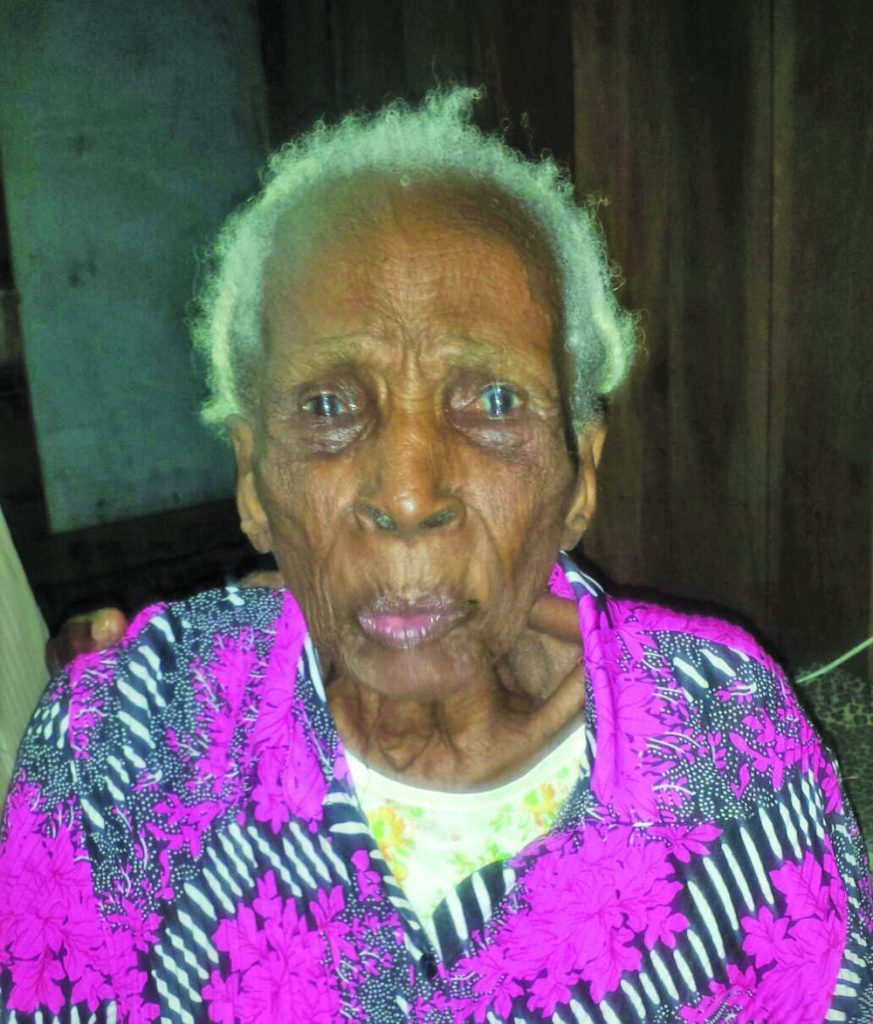 "A sweet laugh she had. I enjoyed the time I've spent here with her. I will really miss her," Beckles, who has been caring for the centenarian over the past two years, noted. "From the time I know her, she was always a nice person. Always telling you something about God. She was really a Godly person. Always encouraging," Beckles said.
Mama Gathie's son, Lincoln Campbell, recalled that his mother had been a disciplinarian while he was growing up. He however noted that she had been a pleasant woman who loved children.
Campbell is being remembered by many for her charismatic personality and her hearty, contagious laughter. Following her death on Wednesday, relatives and friends whose lives were obviously touched by the centenarian took to social media to express grief at her passing.
Following her 105th birthday last year, this newspaper had sat down for a conversation with Campbell at her home, and she had appeared to be in good spirits although she had seemed appalled that she had lived to see that age.
Born on September 19, 1911, the centenarian had exclaimed, "I feel good! I feeling happy. God is love," before belching out a hearty laugh when asked how it felt to be 105. A celebration was held at her home on September 21 to commemorate her birth anniversary.