By Utamu Belle
Teachers across Guyana who prepared students for this year's National Grade Six Assessment (NGSA) Examination have had their fair share of challenges, owing to the sudden paradigm shift brought on by the COVID-19 pandemic.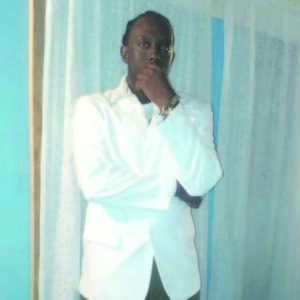 As the country recorded its first case of the virus, schools were forced to be closed as social distancing guidelines were put in place to curb the spread. The situation was a relatively new one for teachers, students and parents who were forced to look at alternative solutions of teaching, studying and coping.
For Linden Grade Six Teacher Ferdinand McLeod, there was simply no throwing in the towel as he was faced with creating new avenues in terms of getting the work done in unique ways. The virtual classroom setting became his only option, as teaching via social media sites became the 'new normal'.
But as McLeod would have indicated, even this setting had its fair share of setbacks. McLeod, who is attached to the One Mile Primary School at Wismar, Linden described working with students for the 7 days during which schools were finally reopened to facilitate examination students as a very challenging experience for himself and colleagues, but he explained that they were still able to do their best in light of the situation.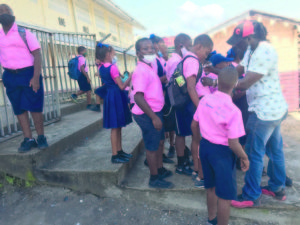 "First of all, I must say that it was indeed a very unfortunate situation having the children and teachers in this system, after it was so close to writing the examination. It was difficult for us; it was a challenge in that while we were working with some of them on Zoom and WhatsApp and so on it posed a challenge whereby, we were not able to reach to all of the pupils because they didn't have the internet service. On the other hand, who we could have reached we did, and when the Ministry opened so that we could have used the school for literally seven days- because it was every other day from 9 to 1, which was insufficient; the children came back and they were blank.
"Even though parents were claiming that they worked with them and so on they were blank. But we tried and we brought them back to speed in some ways, to the best of our ability," McLeod stated during an interview with the Sunday Times Magazine.
As the NGSA examinations got underway on Wednesday and Thursday, McLeod and other teachers attached to the school which has topped the Region several times in recent years were beginning to feel as though their hard work did not go in vain. The Teacher who has been in the profession for over 10 years and working with NGSA students for approximately 8 years said he was happy with the feedback which he had received from the students.
"We've gotten a good feedback in terms of how they're functioning in the examination room," McLeod noted.
Based on his experience working with Grade Six over the years, McLeod said it calls for a lot of commitment and dedication, coupled with creating a strong bond with parents and students. He explained that it is already challenging teaching at this level, more in the midst of a global pandemic.
"You have to actually give your all to these children. You wouldn't be able to go camping and all of these other things like other teachers will have a chance to do. We work from Sunday to Sunday and generally we start working from August, some start working from July because even though they're coming into the sixth grade we have to work from September really to March.
"So, a whole term is actually out and we don't have the whole year to work with the children and the Grade Six Examination, the curriculum it's really packed. It is based on (schoolwork) not only in Grade Six but throughout the entire school. So, we don't know where they're going to pull whatever they're pulling from so we have to really push and prepare the children in every regard, in every way we can," McLeod noted.
Teamwork
He described the Grade Six class level at the school as being like a different school altogether, with unique schedules put in place. McLeod noted that he and colleagues work as a team as he stressed that this is the only way in which to achieve success.
"And that has been our memo all the time, 'Work as a team', 'teamwork'. We share our information and we use our strengths to ensure that we get the best results for the children. So, if somebody is good in Maths we do these kinds of specialisation-'you good at Maths, you go and teach persons that are not so confident with that'. We have persons doing Language and so on. So that's how we do it at this school. We had this programme that the Ministry put forward also, so we're getting to move around in the Region 10 community. We're getting to assist teachers and really bring them up to speed with what they can do to better their children because Grade Six is not just for the Examination but getting the children to be confident. So Grade Six is the class to be in if you like challenges," McLeod shared.
In giving credit to his colleagues whom he noted have always shown a great level of commitment in the classroom, McLeod gave props to Teachers such as Charlene Duke- Agard, Rawle Forde who got the top NGSA student from the school last year and newcomer Odetta Gullen, among others whom he noted are very dedicated.
"They're taking up the challenges. With the couple days, we had to work with them, we had 9 children to a teacher and so we had to go around and supervise and so on, so the Grade Five Teachers came out and they really worked with us. All in all, it worked out. We're just hoping now that the children do the best that they could have done to the best of their abilities," McLeod noted optimistically.
Regional Education Officer Rabindra Singh recently expressed satisfaction noting that as schools reopened to facilitate students writing exams, teachers turned out in their numbers to assist students with the preparation.
A total of 814 students were registered to write the exams from within the Region. An over 95 per cent attendance rate was recorded in Region 10 as schools reopened following closure owing to the COVID-19 pandemic.