Attempts to rig elections
…says was placed on substantial bail, to return to CID today
Chief Elections Officer Keith Lowenfield is likely to face additional charges over the role he played in the blatant attempts to rig the March 2, 2020 General and Regional Elections.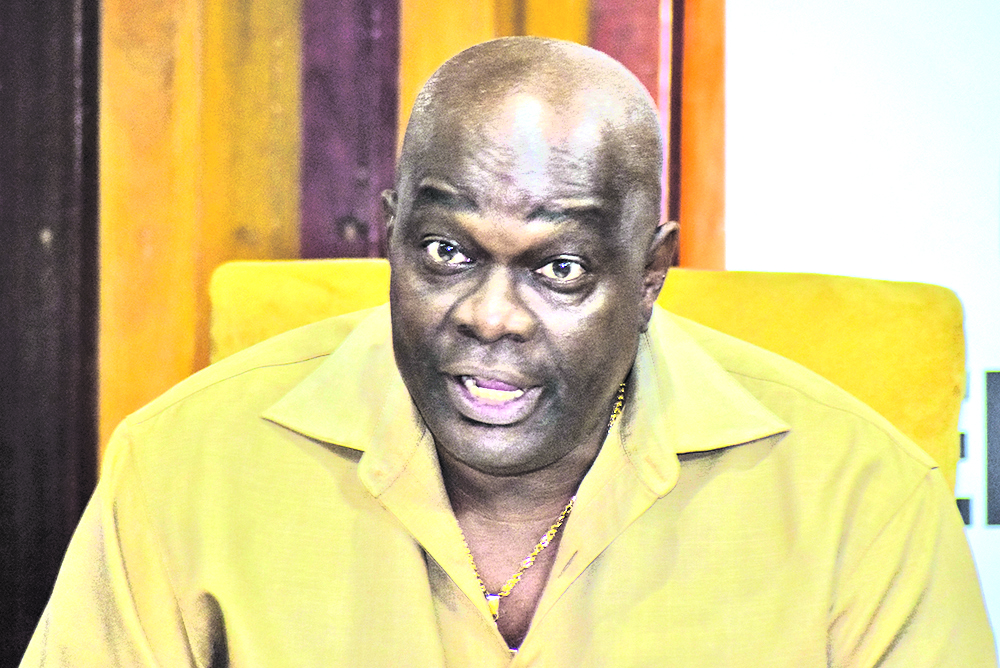 The Guyana Police Force is currently conducting a probe after "formal reports" were received alleging "criminal conduct" by Lowenfield and embattled Region Four (Demerara-Mahaica) Returning Officer, Clairmont Mingo, as well as others, in relation to the elections and the events that followed thereafter.
The CEO is accused of attempting to undermine the will of the people by repeatedly refusing to submit the verified results from the National Recount to Chair of the Guyana Elections Commission (GECOM), Retired Justice Claudette Singh, for a final declaration. The police have since arrested and charged several GECOM staffs including RO Mingo as part of its probe.
On Saturday, Lowenfield was arrested and the allegations of electoral fraud were put to him but he exercised his right to remain silent.
He also opted to remain silent when a confrontation was held with a People's Progressive Party (PPP) polling agent.
The Chief Elections Officer (CEO) was eventually released on "substantial" bail and was told to return to the Criminal Investigation Department (CID) today.
However, Crime Chief Wendell Blanhum told Guyana Times on Sunday that Lowenfield is likely to be charged following the conclusion of the probe into electoral fraud.
"Mr Lowenfield was placed on substantial bail and has to return to CID headquarters tomorrow (today)… As soon as the investigative process concludes, the police will institute additional charges," he noted.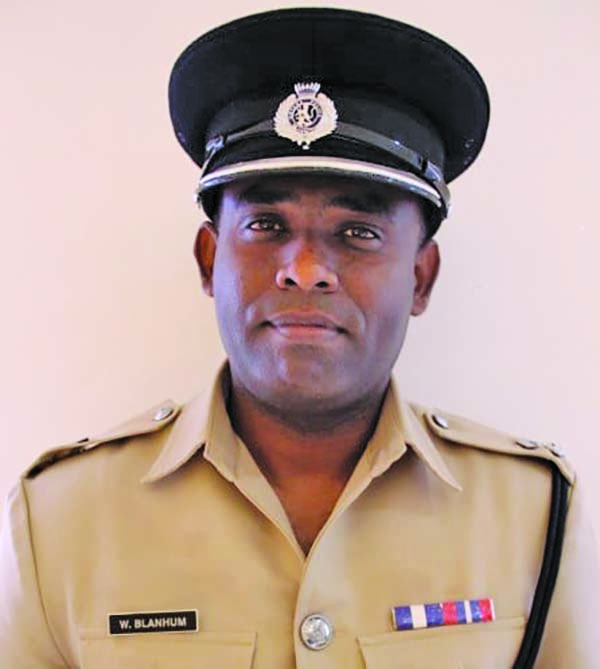 Meanwhile, in a statement, one of the CEO's lawyers, Nigel Hughes, on Sunday said: "The arrest of Mr. Lowenfield and the institution of new criminal charge by the State are clearly intended to have an impact on any testimony which Mr. Lowenfield may provide in the election petition cases."
According to the lawyer, "The unambiguous intention is to have him classified as a tainted witness at the time of any possible testimony in the conduct of the election petition cases. Mr. Lowenfield continues to assert his innocence. Mr. Lowenfield has always been responsive to any investigation conducted by the Guyana Police Force and will remain available to be interviewed in any ongoing investigation."
The APNU/AFC coalition has filed two elections petitions in the High Court, challenging the protracted elections results and are currently awaiting a date for the hearing.
This is despite several blatant attempts to alter the outcome of the elections in favour of the then coalition Government.
A National Recount conducted unearthed that RO Mingo heavily inflated the figures in Region Four – Guyana's largest voting District – in favour of the APNU/AFC.
Nevertheless, the recount exercise showed that the PPP/C won the elections with 233,336 votes, that is, over 15,000 more than the 217,920 votes obtained by the coalition. But Lowenfield had repeatedly refused to submit his final elections report with those figures despite being so directed by the GECOM Chair on several occasions. He eventually complied, paving the way for the declaration and subsequent swearing-in of the new Government.
Meanwhile, even as the police probe is ongoing, Lowenfield is already facing three private criminal charges for conspiracy to commit fraud and breach of trust in public office that were filed by private citizens Desmond Morian and Josh Kanhai, who is a member of The New Movement (TNM) party. The CEO was arraigned back in July and placed on $450,000 bail.
The charge filed by Kanhai alleges that Lowenfield, between March 5 and June 23, 2020, conspired with person(s) unknown to commit the common law offence of fraud when he submitted his election report dated June 23 which included figures that altered the results of the elections.
Meanwhile, Morian is contending that Lowenfield, while performing his duties as CEO of GECOM, ascertained the results of the March 2 elections "knowing the said results to be false", the said wilful misconduct amounting to a breach of the public's trust in the office of the CEO.
Morian subsequently filed a third charge contending that Lowenfield conspired with a person or persons unknown to use Returning Officer Clairmont Mingo's fraudulent figures to prepare a report that was submitted to GECOM Chairperson, Retired Justice Claudette Singh, back in March.
These matters last came up in the Georgetown Magistrates' Courts on September 11, when they were adjourned to October for the commencement of trial. This was after the Director of Public Prosecutions (DPP) failed to show up in court to determine how the matter will proceed.
Attorney Hughes had previously requested the DPP to review the charges against his client and as a consequence, the prosecution team had to hand over the documents to the Chamber.
But during a hearing last month, it was indicated to the court that the private criminal charges could possibly be taken over by the DPP Chamber in light of the police probe. Hence, the matter was adjourned to September 11 pending the decision from the DPP Chamber.
However, on that day, there was no representative from the DPP Chamber to indicate whether a decision was taken. As such, the presiding Magistrate, Faith McGusty, set dates for the commencement of trial, starting on October 26 for Morian's charges and October 27 for the charge brought by Kanhai. (G8)