After clearing a significant build-up of housing matters dating back years in Region Two (Pomeroon-Supenaam) last weekend, mechanisms have been activated to prevent such a recurrence.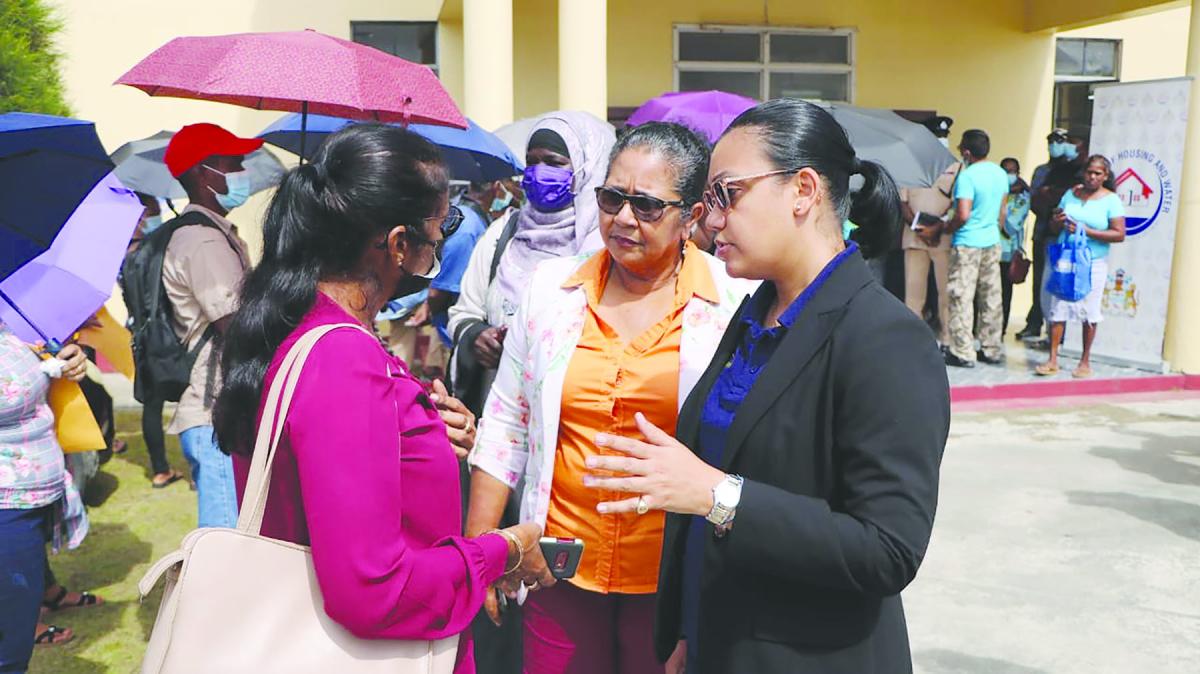 Minister within the Housing Ministry, Susan Rodrigues told media operatives during the outreach that residents were faced with a series of issues, which officials managed to clear up immediately. Now, the Ministry has stepped in to staff the new regional housing office adequately so as to facilitate smooth operation.
"One of the things we had to do was staff the office with capable, competent people that we are following up with and monitoring. We recently established our own regional housing office here and we've staffed that office. It's fully equipped to address the housing matters in the region. What we're doing here is trying to reduce the backlog so the office doesn't become overwhelmed," the Minister pointed out.
She said the office was being led by an individual, who allegedly was involved in fraudulent activities. Unaware of such illegal operations, persons desirous of house lots went through the process. Since this issue has been resolved, the Ministry has also taken the initiative to honour such transactions as well.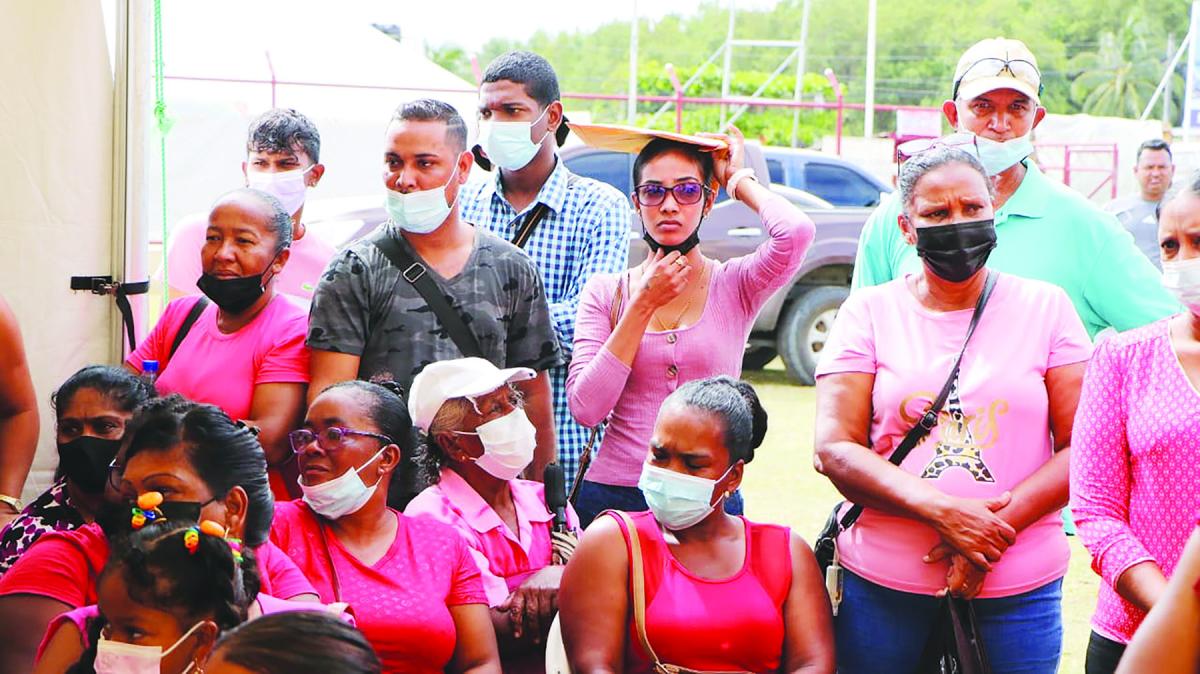 "We had someone there from the past who was involved in some fraud transactions and had issued fraudulent receipts. We made a decision when we came into Government to honour those receipts. So, for all of those people who made payments but did so unknowingly fraudulently, we honoured all of those."
During the outreach, residents were allocated house lots on the spot. On Friday, residents were able to interact and air their concerns with Minister Rodrigues, and other officials.
Hundreds of residents took full advantage of the opportunity to have their pending housing, land, and water matters addressed and resolved. Attending the outreach were officials from the Conveyance Unit, the Land Allocation Unit, the Legal Department, Community Development, Planning, and Survey Units.
Rodrigues related that the Housing and Water Ministry is committed to resolving age-old issues on the coast and bringing an end to a number of boundary issues. She added that the Ministry spent three weeks accumulating data to bring on-the-spot solutions to issues affecting residents. Persons were assured that the way has been cleared for them to apply for ownership documents ranging from titles, transports, and also the agreements of sale.
For 2022, the Government has a work plan of $1.2 billion for new infrastructure works in Onderneeming and Charity where allocations were already made. Apart from 600 lots that were allocated through the "Dream Realised" initiative, the Ministry has made continuous allotments for residents in the region.
In 2021, the Government surpassed its target of distributing 10,000 house lots to Guyanese through its signature "Dream Realised" house lot distribution exercise. Because of the huge demand for housing, coupled with a backlog of applications, the Government, when it got into office, initiated its signature "Dream Realised" house lot distribution exercise held in Regions Two, Three, Four, Five, Six, Nine, and 10.
Additionally, the Government had processed close to 2000 titles and transports in its first year in office, while starting construction on 1000 houses and conducting massive infrastructural work – all part of an over $14 billion investment in the housing sector.
Plans for 2022 include the distribution of 15,000 house lots as well as the continuation of the home improvement and subsidy programme.
A sum of $12.4 billion was set aside in Budget 2022 for the housing sector, which goes towards the development of housing units and the necessary road network and other infrastructure to support these housing developments.
The Housing Ministry has also said it will work with other State agencies to make more land available for housing development. These agencies include the National Industrial and Commercial Investments Limited (NICIL); the Guyana Lands and Surveys Commission (GLSC) and the Guyana Sugar Corporation (GuySuCo).